2021 is the year of introverted workers. Companies were shocked with the groundbreaking discovery of the talents and prowess of the workers that prefer introversion when accomplishing the task. Indeed, the pandemic era is the time for the silent achievers in the corporate arena. 
The Prowess of the Introverts:
There are surprising reasons the introverts were the ones who shone during the pandemic. Backed by research and tests, experts found out the reasons behind this amazing discovery about the quiet workers and how they have surpassed the challenge of the pandemic. Indeed, their personality trait is the key to why they have outshone and broken the status quo. 
a. Isolation was not a Total Threat for the Introverts:
Introverts are well-known silent workers in the corporate world. Most of the time, they can accomplish work and long tasks in the comforts of their home. They can enjoy the stillness and quietness in the work area despite the solitary environment. They could concentrate more with less supervision and less crowd. However, they would not survive multitasking if they could not have the best and reliable office equipment and furniture. Hence, there are the standing desks, sit-stand desks, and stand-up desks from FlexiSpot- the home of the world's best Kana Bamboo Standing Desks and Deskcise V9 Pro. The height adjustability and the sturdy design of these desk products prove that even working alone, introverts can survive a day without much assistance from other people. Just a piece of office equipment with extraordinary lifting capacity can help them finish their job. 
b. Introverts Can Accomplish Things Alone or with a Small Crowd: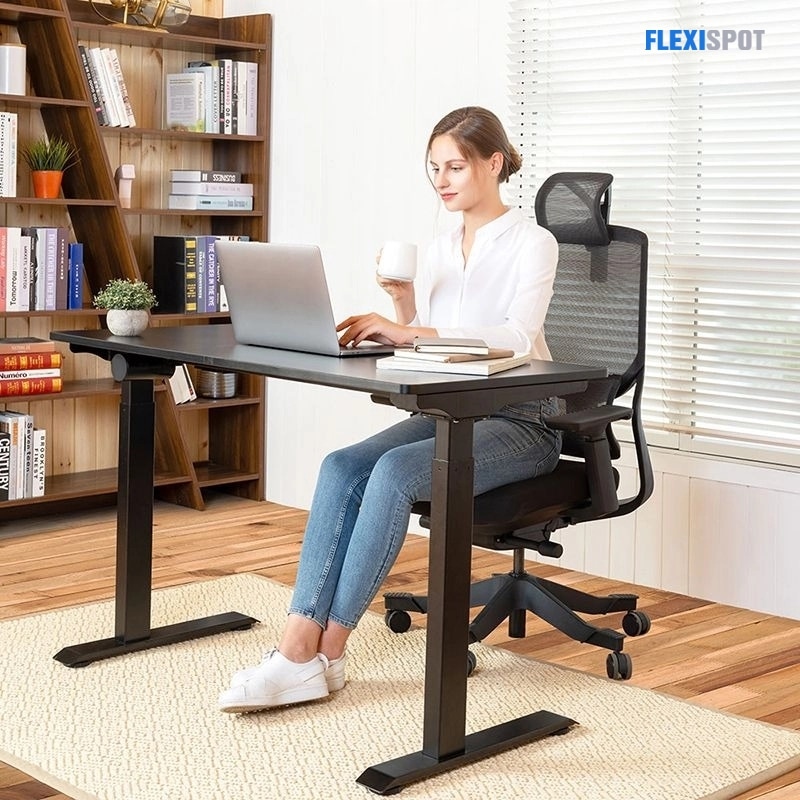 Introverts are most of the time hesitant but not snubs. Their quiet and still nature gets misinterpreted by some as being snobbish. Introverted people find it challenging to stand small talk or feel congested and overwhelmed with a loud crowd. Hence, when they are on-site, they can't easily show their absolute capabilities. That's why when the global pandemic started, and most introverts had tasks to finish at home, they were able to show what they truly have as talented office workers. It's because they feel more focused when there are fewer distractions, and the place is quiet. Ideas get generated more in an environment where there are fewer grating voices or nosy office colleagues. Unfortunately, introverts quickly feel intimidated and overwhelmed when standing in a big crowd. They find it annoying to an extent when more people prefer doing small talks during irregular periods. 
Hence, they should move around the office with less than five people inside. So, suppose you're also an introvert who needs to focus on your work while working from home. In that case, ergonomic chairs like the Soutien Ergonomic Office Chair and the Willow Solid Wood Standing Desks are the best pieces of ergo products that can help you ace the work without getting strains and pain around the spine and soreness around the shoulders and neck.
c. Most Introverts are Creative, Especially When They Get Less Supervision: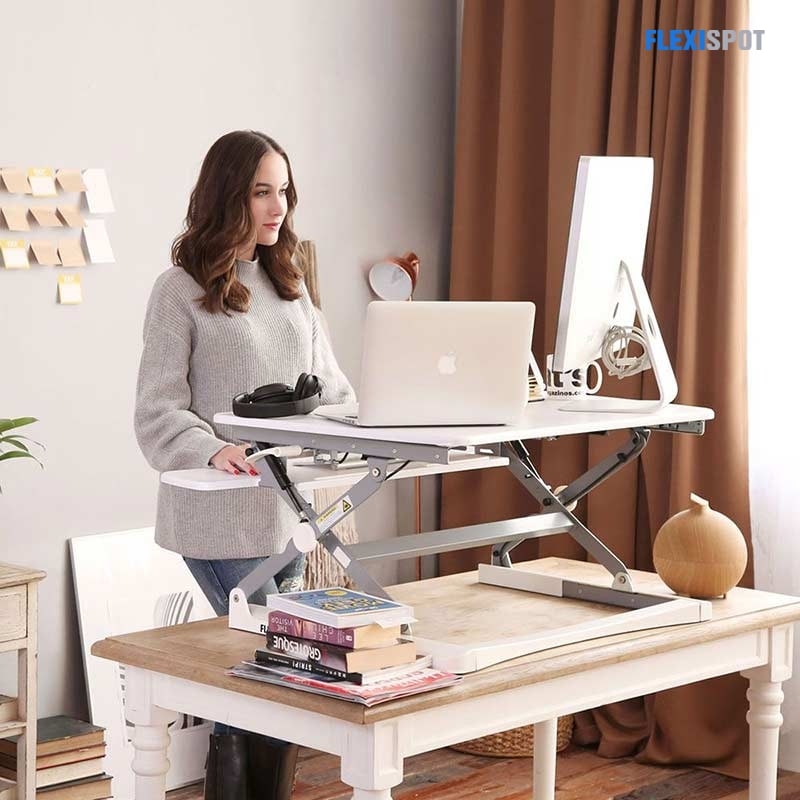 Introverts are some of the most creative people. They can come up with bright ideas when they work alone, and they get less supervised. It's because most of them are independent thinkers. They love creating ideas and accomplishing tasks their way. They have unique techniques, and you would be astonished at how fast they could achieve the lessons when they don't work under the binoculars. They are quiet and quick learners. Some of them feel more interrupted when they get bombarded with instructions from time to time; they prefer to ask for clarifications with their work, or what these people do is try to come up with a result and let their immediate leaders check their work. 
d. Most Introverts Feel Safer at Home:
In reality, introverts are not snobbish. They don't feel totally at ease in places that get filled with a lot of crowds. Indeed, it takes them a long time to finish a task when there are many noisy people. We all know that some extroverts love the group and achieve more when people give them attention (We're not saying that extroverts are vociferous individuals)-the opposite of introverts. In actuality, introverts feel more exhausted and confused when they are in a room filled with more extroverts; hence most of them stay quiet and in the back seat.
Consequently, once they get to their homes, they feel safer, and they enjoy the stillness. They also accomplish more when they work in their houses. That's why when the pandemic started. Employers saw how more effective the introverts are when it comes to finishing the tasks as WFH people.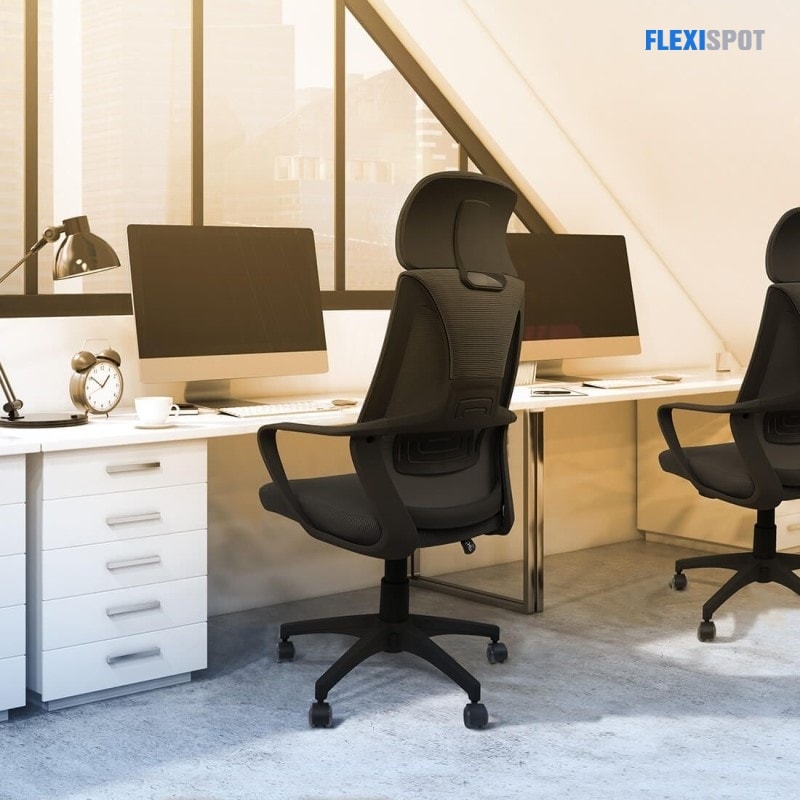 So, if you're an introvert who enjoys working from home and accomplishing things alone, do not forget to use the best ergonomic products that can help you alleviate the ergonomic injuries that you might still encounter when working at home. You may try the Ergonomic Office Chair OC7 with a moveable headrest and wide backrest that can assist you when you are under pressure and feel overwhelmed. Exhaustion and stress are the things that you might experience when working alone even though you like doing things in a place with no other people or somehow survive working in solitary. Hence, you need ergonomic pieces to get the protection you need when you are accomplishing things. 
Final Thoughts:
FlexiSpot is the home of the most trusted standing desks and ergonomic chairs that can cater to the needs of all types of learners and workers. Whether you're a gregarious extrovert or a shy but keen-to-details worker, FlexiSpot can offer products that can help you achieve your career goals and protect yourself from the threat of ergonomic injuries. So, as an introvert that enjoys the comfort of your home now (if you're a WFH person), you can have the utmost convenience when you try the FlexiSpot ergonomic products.