Do you sometimes find yourself wishing that you have more time?
There are so many things in your list that you want to do in life. There are so many places in the world that you want to visit. There are so many people that you want to meet. There are so many experiences you want to have a memory of.
Or maybe you just want more time with your family, friends, and a special someone. Or you just want more time to rest before the work week starts again. Maybe you just want more days before the deadline of a big project. Maybe you just want more hours in the night to sleep some more before the work day starts.
In one way or another or at one point in your life, you have wished that you have more time. But you think to yourself that how is it possible to cross off everything you want to do and still be able to rest if you just have 60 seconds in one minute, 60 minutes in one hour, 24 hours in a day, 7 days in a week, 30 days in a month, and 365 days in a year?
Well, you can't change how the world counts time, but you can control your perspective. If you focus on the numbers, you would think time has limits—it's finite. While this is true, you can also make the most out of the time that Earth gives us. And when you think that way, you'd realize and appreciate how much time is in your hands.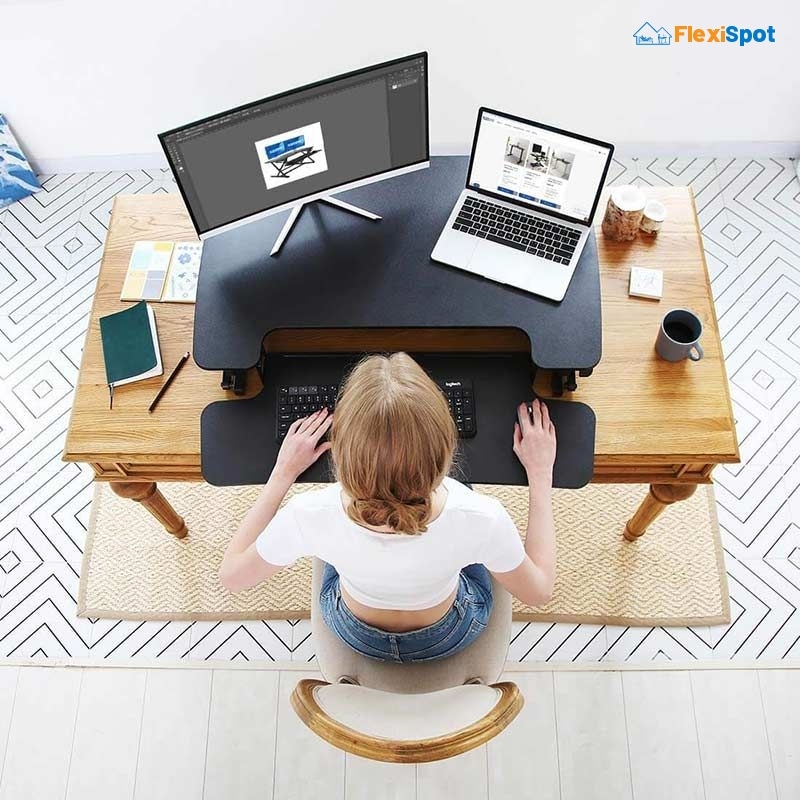 If you want to reach your goals and have more time for fun activities, you should be more mindful of how you use your time. You should cut the four to six hours you dedicate doom scrolling in your phone when you really want to improve your drawing skills or learn a new instrument. You should dedicate focused hours of work everyday so that you finish early and have more time for yourself, friends, and family.
Of course, it's easier said than done. It's hard to break habits and it's so damn easy to reach for your phone and escape your problems by diving deep into social media or binge-watching a Netflix series. You need to help yourself make it easier.
What you can do is invest in the right tools that will help you make good use of your time. Your problem is wanting to do so much with so little time. So you request for more time but what you actually want is to be more efficient and productive. When you achieve this, you'll be able to get that work-life balance you've been aiming for. You'll be able to cross off things you want to do in your list, one at a time.
Ergonomic furniture is one worthy investment. It makes you motivated to work because you know how comfortable you'll be while working. You'd hardly feel those muscle aches from using regular desks and chairs. It also helps you stay focused and alert so that you won't get distracted easily. It boosts your efficiency and improves your productivity. It also protects your health by helping prevent chronic diseases to develop from prolonged sitting. With a standing desk, for instance, you can conveniently shift from a sitting to a standing position at more regular points of the day. For some, it might be hefty to spend on ergonomic pieces but it's worth the investment especially when you begin to see the returns.
Here are ergonomic pieces you can invest on:

Who says you can't use a gaming chair for work? Flexispot has many gaming chairs to choose from including the Gaming Chair GC02. It has an ultra-wide design—21.7 inches in width—with a high seat back—33.5 inches high. The design is ergonomic and will ensure you won't experience body pain for long hours of playing. The back can be reclined from 90 to 135 degrees. It comes with a lumbar pillow while the headrest is removable. It has a 2D armrest and a 4.3" thick seat cushion. It's made out of good quality PU leather that will look great on your video conferences and meetings.

FlexiSpot made a table to inspire your creativity. The brand is well-aware that prolonged sitting can suck one's creative juices so it invented this drafting table to help its customers stay inspired, motivated and energized. With this table, it's easy to switch in between standing and sitting positions with just one press of a button. It has a height programmable control panel that is equipped with not only up and down buttons but also four memory customizable presets.
The tabletop can be tilted within 0° to 40° to cater to different tasks---whether you're working, writing, reading and drawing. As with most of Flexispot's desk products, this table comes with a safety ledge stopper that prevents devices and other desk items from sliding off its surface. Moreover, this drafting table has an expandable desktop that provides an extra 9.8" space. If not needed, it can easily be folded, especially in a small area that there is not ample space to begin with. The table has a built-in, spacious pull-out drawer for storage that keeps one's belongings out of sight and makes sure the desk is clutter-free.

This perfect work companion that would heighten your energy and focus at work. This workspace with a bike comes with a removable and spacious desktop that is easy to move forward, backward, up, or down according to your needs. The spacious surface could fit your laptop, tablets, with your books or office supplies, and such. This also comes with 360-degree casters, durable, and won't be causing any damage to the floor. Since the seat is adjustable, the height of this can be adjusted to cater to people of different heights. Moreover, you'll all love how comfortable this is to sit on because of its cushioned seats. One thing you would love as well is the bike's eight (8) resistance levels that accommodate higher endurance exercise.