My love affair with clothes started with my mom. She didn't come from a well-to-do family but has always loved dressing up in her teenage years. I soon discovered America's Next Top Model and Project Runway through my cousin who would watch every season religiously. 
In the hopes of working for a fashion magazine someday, I studied Journalism at university. That didn't really pan out because my interest in fashion waned because of the values I acquired in college. I saw fashion at that time as superficial and exclusive. It was only in 2019 that I watched a documentary on the true cost we pay for fashion that I had an epiphany. I want to be part of the change by establishing a brand that pays laborers right and uses eco-friendly materials.
I don't have any background in fashion so I thought the best course of action for a late bloomer like me is to study again. Luckily in Milan, there are schools that offer yearlong programs, the course designed specifically for career shifters. Even though I'm older now, I still haven't given up on my childhood dream. I'm about to pack my bags and fly to Milan this fall so I've done quite a lot of research on how and what to prepare for fashion school. Here's a list if you're also about to attend a fashion program: 

1. Prepare a portfolio. 
When you go to fashion school, you won't only be learning technical skills. This is the time to also build your network and make connections. To make a mark, always have a portfolio ready. You may save a copy of it on your phone that you could easily pull out when talking to a potential contact who may give you a job after graduation. 
Another tip is to treat every homework as if the design would land space in your portfolio. Do your best in every assignment so that you can build your portfolio while still in school. 
2. Read up on fashion terminology and history. 
Knowing fashion is crucial for anyone trying to enter the industry. While you'll learn fashion terminology and history in school, it's always better if you know basic fashion jargon and says the history of Coco Chanel. 
Knowing the terms will give you a better understanding of even day-to-day clothing and history will give you perspective as to why modern society dresses the way it does. 

3. Get a headstart in sewing. 
Fashion design is a very technical course. If you pick up on technical skills a bit slower than others as I do, getting a headstart in sewing puts you at an advantage. 
As early as now, start learning how to sew even just the basic and simplest of patterns. Buy a trusty electric sewing machine that would be able to handle even the thickest of fabrics. YouTube has a wide archive of free sewing tutorials. Once you get the hang of it, you'll be prepared for school in no time.
4. Learn how to use fashion design software. 
Like other industries, fashion has gone more digital in recent years. Knowing how to use software programs such as Photoshop, Illustrator, CorelDraw, C-Design Fashion, and Wild Ginger Cameo will set you apart from your classmates. 
While it may not be a requirement, having a drawing tablet and getting used to drawing with a stylus may be a major plus in your school. 

5. Ask past students about their experience. 
There's nothing like firsthand information from people who've already experienced and went through the same curriculum you'll be studying in your school. Contact people who left reviews online or reach out to those in the comments section of your school's social media posts. Many youtube videos and blogs also pop out when you search about your school. Contact the creator and ask them directly about their experience, student culture, requirements, and whatnot. 
6. Stay up to date with trends. 
Design only constitutes half of the fashion or even less of it. The industry is still a business and while you want to create unique designs that speak to you, you also have to take into consideration your market at all times. To know what they want, you must be updated with trends. This will also help you with your school homework and projects in terms of design direction and inspiration. Aside from flipping the pages of fashion magazines or watching shows from fashion weeks, one way to stay updated with trends is to follow digital content creators and fashion brands on Instagram. They usually have a powerful hold of the market's sartorial decisions. 

7. Practice traditional sketching. 
Fashion design will involve a lot of drawing, of course. Invest in good-quality art materials and make it a point to draw regularly. This will help develop your style even before school starts. A distinct sketch technique or look will also help you stand out and do good in school. 
8. Prepare a budget plan. 
Fashion school is expensive. Aside from the tuition fee, you have to buy art materials, fabric, props, and gadgets like your sewing machine and camera. Not to mention, you would also need money for your living expenses. Take all of these into account before leaving home for fashion design school. Make sure you have a contingency fund. 
9. Set up a dedicated work area. 
In school, you'll be given one assignment after another. Your instructor won't care if you're motivated or not to do the task; you just have to meet the deadline. This is why a dedicated work area matters. It will help you be more efficient and motivated to work. 
A standing desk plus standing desk converter will help you have an ergonomic solution for all the research work that you have to do. Flexispot has height adjustable standing desks that come with up and down buttons that are easy to use. These desks are sturdy and stable and even at their highest point, could carry more than 300 lbs. Add a standing desk converter to improve your posture even more and you're all set with an upgraded workstation, lots of desk space, and less clutter.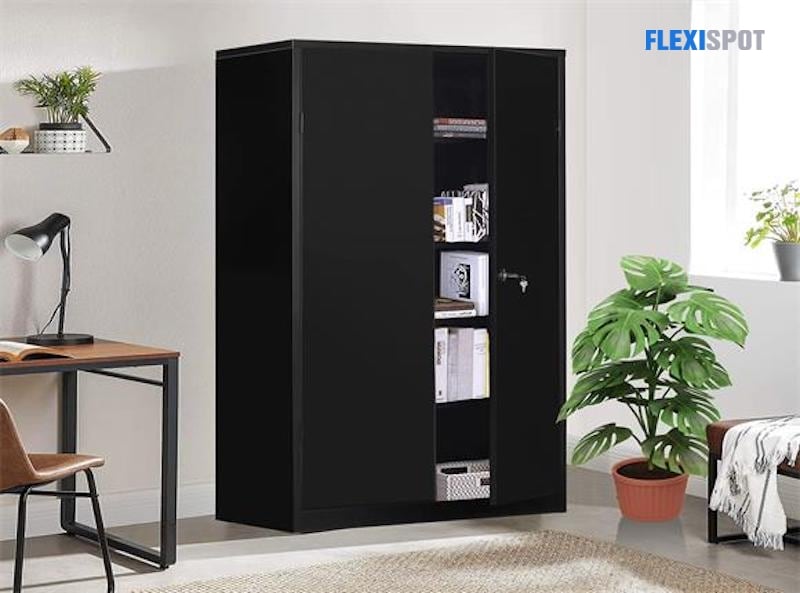 Collect storage units such as the Metal Storage Cabinet 001 from Flexispot. It has five shelves and could keep your school things locked and secured. You may also install Flexispot floating shelves where you could put your design essentials without taking extra desk or floor space.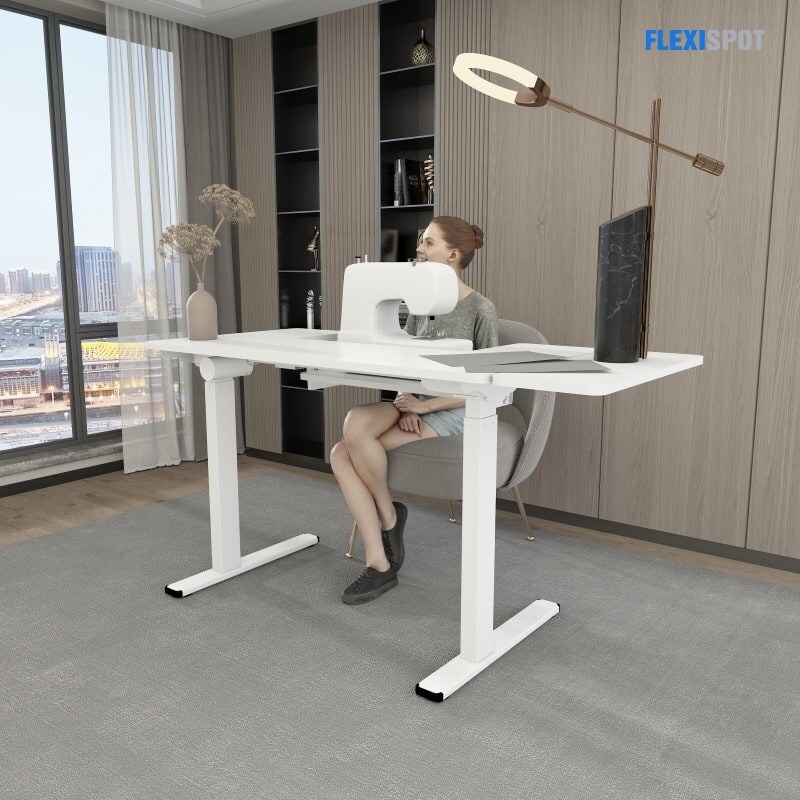 Flexispot now has a sewing table for aspiring fashion designers. The ES9W guarantees an ergonomic sewing experience customized for your height. It comes with an adjustable sewing platform and a detachable side table, making your work area extra spacious. 
You may also mount a corkboard and a magnetic erase board in your workstation for a visual mood board and a displayed to-do list. 
Final Thoughts 
Fashion school won't be a piece of cake, but as with other things in life, you can excel with the right preparation. The most important thing is that you have fun throughout the whole process!