Is your mind in constant overdrive these days?
When you watch a movie, you relate it to everything that's happening in your life at the moment. You consider all the possibilities that you don't see in the movie. You question where your beliefs are coming from.
Or maybe you are lying in bed thinking about your dreams and goals in life. You begin to question what they are even for or if they are even worth pursuing.
You think about the long work day you have ahead of you and the tasks that you have to tick off on your list. You think about your relevance to human society. You think about blending in or standing out. The thoughts keep spiraling from one narrative to another. You can't see reason, but you can't go on entertaining all of your thoughts the whole day. You know you need to hit the pause button because you have work to finish, commitments to fulfill, and bills to pay.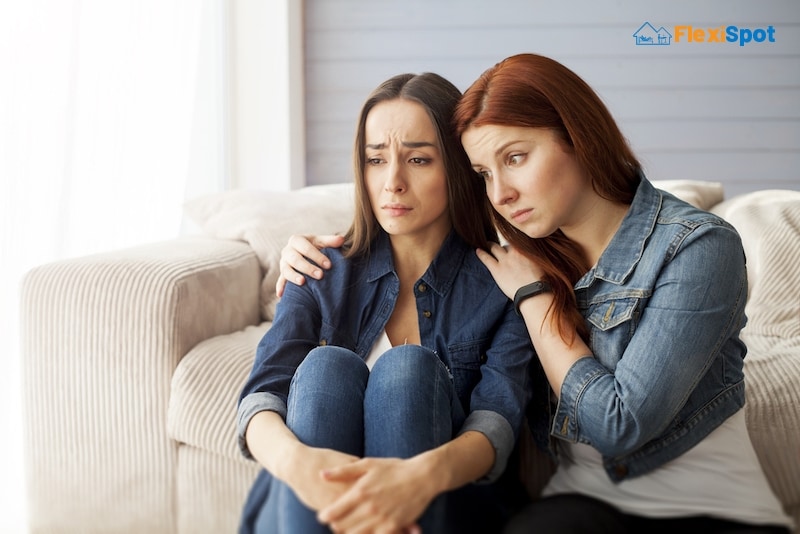 First off, know that you are not the only one whose thoughts keep spiraling. When you are under stress, experiencing anxiety, or going through depression, your thoughts and emotions will overwhelm you. It will cloud your judgment. It will make you feel restless. But know that you are not alone. They might not completely understand what you are going through, but they are always there to listen, hear you out, and offer you love and support. Communicating your feelings will give you a sigh of relief and a different perspective than the demons in your head.
Next is that it's very much okay if you need to take a break at the moment. You need to relax your mind. It can be as simple as dropping your phone and walking outside to the park. You can close your eyes and take deep breaths. You can meditate for 5-10 minutes. You can book a flight to a destination you've never been to and enjoy, have fun, and live in the moment. You can tackle your problems once you return.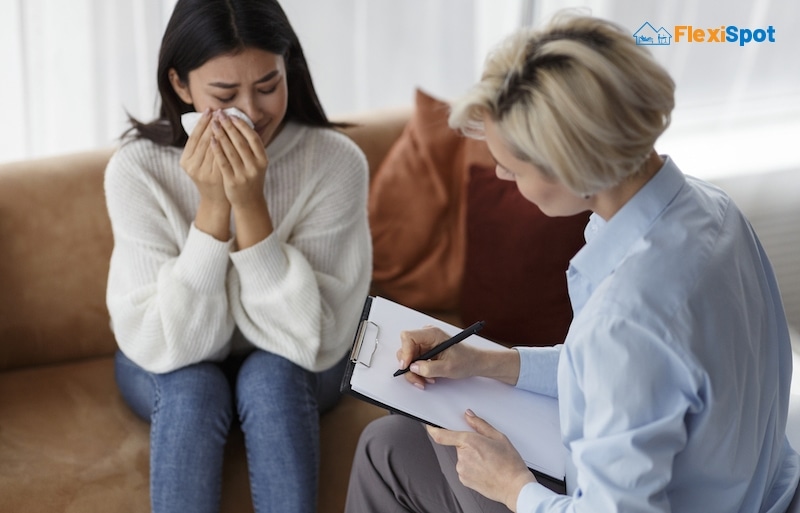 Third is that you have to invest in yourself. If you feel that things are getting out of hand in your head, consider going to a psychiatrist or psychologist. A professional will help you understand your thoughts and how to process them.
You can also invest in tools that will help you stay focused and alert with the things that you have to do. You don't want your brain to be switching from one thought to another. You need to have focused hours in a day so that you feel better overall. You can have these focused hours when you work in an ergonomic workspace.
Ergonomic pieces can be customized to your specific needs. If your back or neck hurts, you can easily adjust the height or inclination of your chair to one that suits your body type. If you need to stand up because you've been sitting for a long time, you can conveniently adjust the height of a standing desk without worrying if it would topple or destabilize. If you want to exercise while you're working for better physical and mental health, you can do so with a desk bike. You can improve your posture with a standing desk converter. You can work much better with ample light.
There are many brands out there that offer ergonomic products, given their popularity and the benefits that clients have experienced after upgrading their workspaces to become an ergonomic one. A trusted brand that you won't regret checking out items from is FlexiSpot. It has great quality items that cater to the needs and preferences of its customers. The site practically has everything you need to make your workspace ideal.
We've listed down some ergonomic pieces you can get from the FlexiSpot site:

This Flexispot Under Desk Treadmill has a multifunctional LED display to track time, calories, speed, distance, and steps. Speed could be adjusted based on a person's fitness level, goals, and activity at that time. If the user is working on a project, it'll be best to keep the speed within 0.5-2 mph. If faster, it can go from 2 to 4 mph.
This treadmill can particularly accommodate a weight of 265 pounds. Its horsepower is at 2.5HP and is ensured to be a low-noise motor that won't disturb others in the household or the next-door neighbor. It features what it calls as SAFE or Spacious Exercise Suffer. The running belt is made up of rubber and is shock-absorbing and non-slip. Its room is sized at 15" x 41.3."
This can also be connected to your phone. Just download the Fitshow APP to get fitness data and be able to exercise with others in the community. It can be used as a remote control to adjust running speed, mode, and program without having to kneel down and reach for the buttons. It has its transport wheels and is 5.5" thick that can be hidden under the sofa, bed, or placed in one corner of the room.

Since you will be sitting for long hours in a day, you'd want to invest in a chair that's ergonomic, meaning it's comfortable to sit on and can be customized to your needs. The lifting height of this chair is adjustable up to 3.1". The back has an S-shaped curve and a lumbar support to offer premium comfort. The headrest is movable and can also be adjusted if you feel any strain on your head or neck.
This chair is made of breathable quality mesh that sweat and moisture won't build up even if you use it every day for long hours. The seat cushion has a support that can reduce any pain you feel in your hips. And this chair has caster wheels that can be rotated up to 360°.

BIFMA-certified, this product is extremely stable and has a reliable weight capacity of 355 pounds. Its leg columns are thicker than the usual, while the column gap is scientifically designed to be 0.05 mm, ensuring a smooth lifting operation. The base structure is made of solid carbon steel, reaching an automotive-material grade. It is guaranteed durable, passing 20k motion tests. And plus, you are entitled to a 15-year warranty upon purchase.
Customers also love its sleek appearance with a laser-welding technique used for its frame. It features a holeless leg design that is aesthetically pleasing. It is temperature-resistant and has an anti-wear coating which makes sure the color stays consistent.
Its adjustable height range is from 22.8" to 48.4", providing a user-friendly experience for people that stand 4'2" to 6'4".
It comes with an embedded cable tray that is conveniently hidden under the desktop. It makes use of a premium keypad with USB charging ports, four programmable height presets, and a child-lock button.