With the end of the year vastly approaching, some of us are already thinking of our new year's resolutions. We always go with the approach of first wanting to do something healthy. We want to make sure that we give a fast start so that our progress will start in the new year. Considering how 2020 and 2021 have been, we are all hoping that 2022 could be the year we all accomplish the things we have wanted to. Becoming healthier is always an important goal to have, whether it is as a new year's resolution or just taking a step towards a better path in your life.
One thing most people don't realize is the very furniture you use for your work from home station can be a contributing factor. For the past year and a half, people working from home (or WFH) has become more of an everyday occurrence. Oddly enough, it seems that people prefer working from home instead of working in the office with their co-workers. Sure, some of us may miss the social interaction that working in an office may bring from time to time. Still, others feel that working from home has been more of a blessing in disguise, due to their issues with anxiety.
Working from home has many benefits, not only just for the fact you don't have to drive to work but more importantly your mental health. Mental health should always be a priority. How you feel mentally affects how you can feel physically.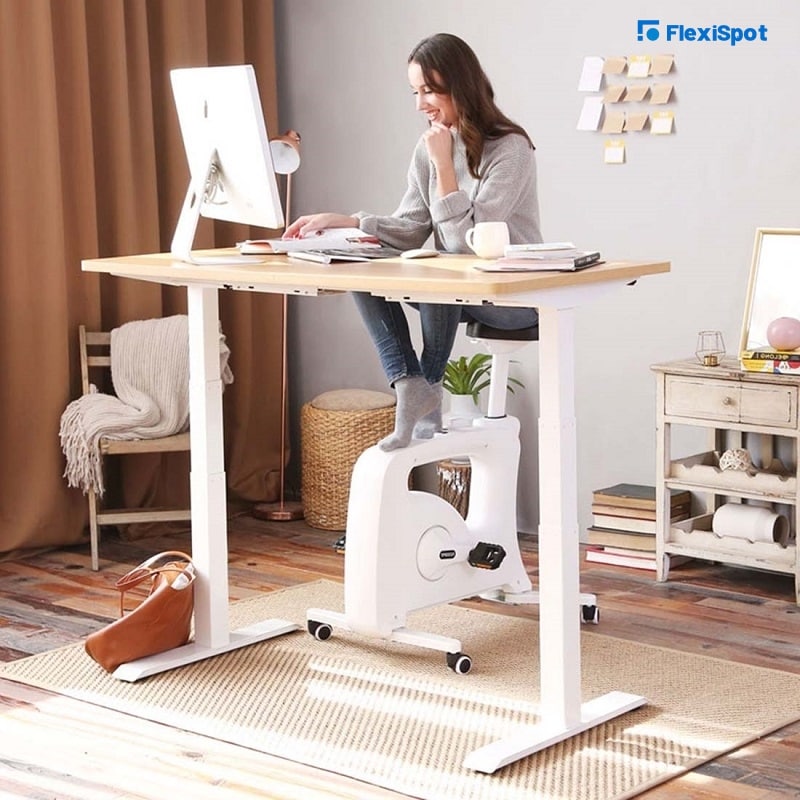 Granted physical health should be a top priority as well. If your mental health starts to dwindle it could affect your focus, your motivation, and even start to affect the way your body can feel. Stress is a hard thing to avoid, but with the right tools, you can keep a great balance between your mental health and physical health. This is by far the most important reason why ergonomic office items are a better choice.
Ergonomic office desks and chairs are always the best alternatives when it comes to any of the standard office furniture. Believe it or not, ergonomic office items have been proven to affect your overall physical and mental health in a way that benefits your life. Studies over the last few years have shown that many companies are opting into ergonomic office desks and supplies over the standard.
One of the many ways that ergonomic office items have made a difference in working from home has been what it has done for people's mental focus. The mental focus of course is very important. It is how we do so well at the jobs we do and even how we potentially advise in our careers. We want to always keep our focus otherwise we tend to slip, lose what made us such a great employee, and even could cause you to lose your job.
Working from home can make us get a bit too comfortable and sometimes people tend to forget to keep track of the physical and mental health more than you would think. When we are at home, we tend to have a want to be in a relaxed state of mind. Our homes are our soft and comfortable hugs from the world that surrounds us.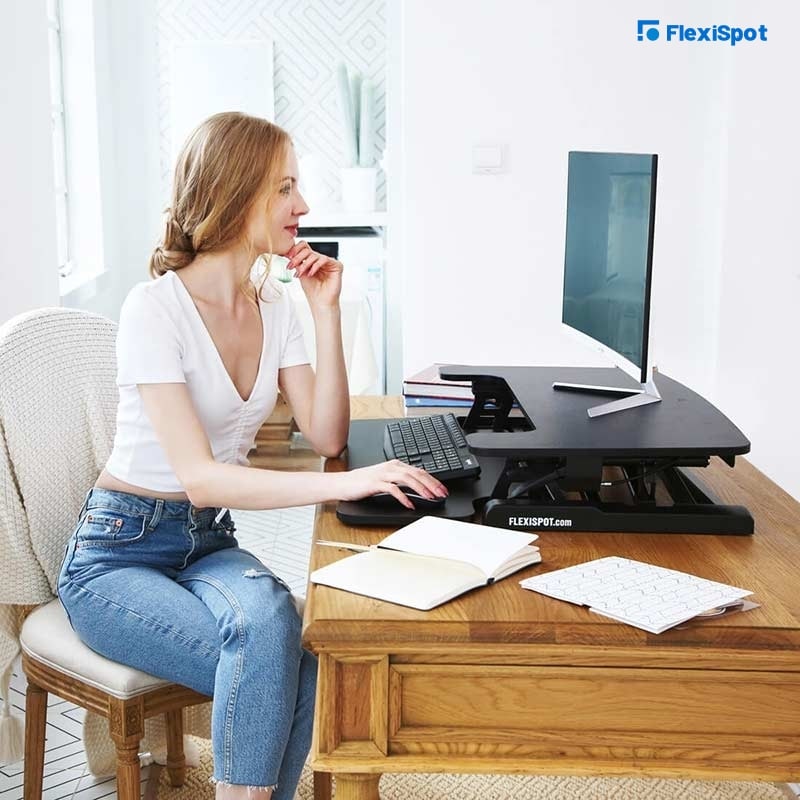 We all want to do what we can to preserve that, but when it comes to working at home we do have to make some adjustments to separate the relaxation and business mind. By adding ergonomic office items into the mix, you are preventing more physical and mental harm than you would be using the typical office items you would buy at a low price.
Granted, we all want to save money no matter what we need to buy. This is even more true when it comes to buying work from home items. Most companies are not compensating their employees for purchasing desks when they are working from home. Due to this a lot of people are bargain hunting for their desks. The downside to this of course is the strain it will put on your body as you continue to utilize them while you work from home.
Ergonomic office items tend to be a bit higher in cost compared to the alternative, but that cost does come with a lot of high rewards. Like anything, you usually get back what you invest in anything you buy. Sure, spending a bit of money can be tough on the wallet, but it is better than being tough on your body for years to come.
When it comes to your physical and mental health you should spend whatever you can to make sure you are staying healthy. You may be surprised to hear that there is a great company that not only has your best interests in mind but also provides quality ergonomic items.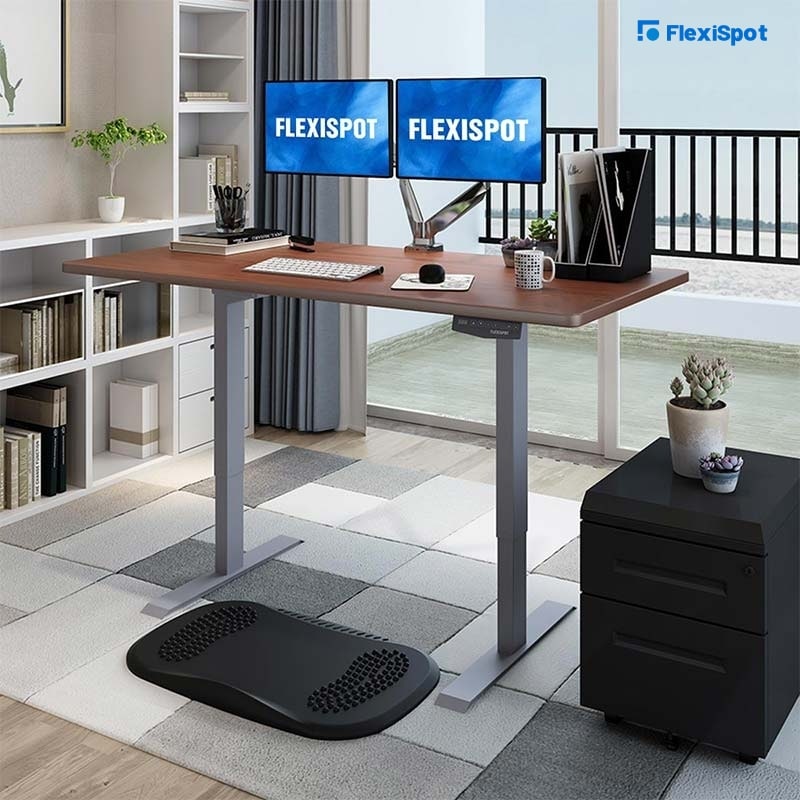 FlexiSpot has an amazing mission to make healthy living easier for all of us during work hours. They aim to introduce creative solutions geared towards better working environments that promote efficiency, productivity, and wellbeing for anyone that uses their ergonomic products. Their goal is to help their clients achieve new heights of wellness and strike the perfect work-life balance through innovative and ergonomic solutions.
A huge thing that separates FlexiSpot from any of their competitors out there is they never skip out on the quality of their products. Their products have been thoroughly tested with numerous fatigue tests, pressure tests, vibration tests, and temperature tests to make sure you get the best product in the world. All of their products satisfy the most stringent qualifications around the world to ensure you feel the health benefits right away.
It is also very nice to know that you don't have to do a ton of research when it comes to buying ergonomic items from FlexiSpot. Their exceptional customer service guarantees helpful assistance no matter where you are in the world.
They will walk you through the perfect product for you after you tell them your goals and what you are looking to accomplish with your work-from-home environment. Of course one of the biggest stresses when buying anything big for your home or office is wondering if it is the right fit for you.
You may also worry if you may end up regretting that purchase with buyer's remorse or if it will be something that won't last. This is a huge reason why FlexiSpot wants to be there for you. They want you to not only know the health benefits of their products but also want you to feel comfortable with the purchase you make. For more information on FlexiSpot and its amazing products, please visit FlexiSpot here.