Getting ready to go back to school can never be easy, but there may be a way.
The phrase "Back to School" ignites two different feelings in people. Some people get very excited to start a new school year and continue their adventures with the education system. There are also others who hear that phrase and get a sudden feeling of panic due to all the things that come with having to prep for going back to school.
Lately, a lot of people are doing school from home and are making a lot more adjustments in order to accommodate to make learning comfortable for them. It's hard not to be distracted at home as it is but when you have to focus on schoolwork and learning, it can be hard. One of the biggest things that make getting ready to go back to school or get your children ready for it is the things they may need to not be distracted or stall the process. You may want to start by looking into keeping mental and physical health in mind as well as what kind of desk you get.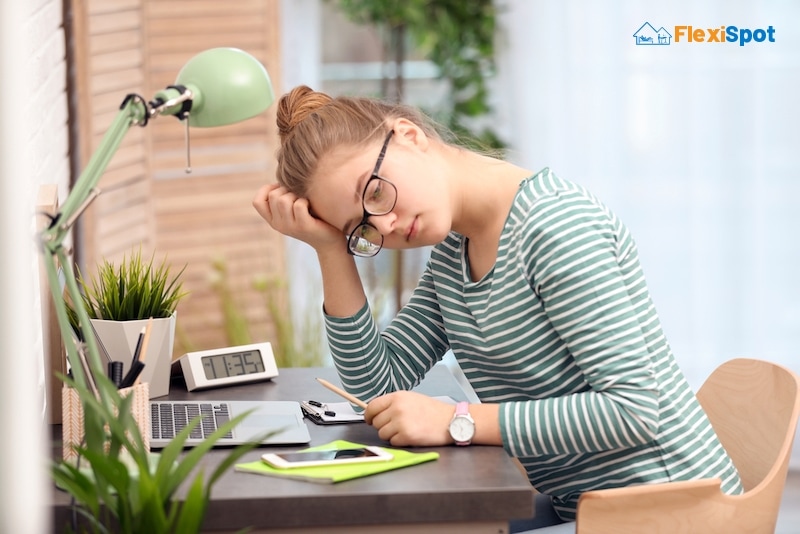 Your physical and mental health being affected while you work tends to make you want to go to school less, focus on the tasks you are doing and sometimes even want to get out of bed the next day. Considering the current state, the world is in with the continuing precautions we are taking against COVID-19, many people are still stressed every day of their lives. There have been many people who have their mental health slowly dwindle due to a lack of socializing with their co-workers, feeling cut off and isolated while they are more at home or doing homeschooling.
Mental health should always be a priority. How you feel mentally affects how you can feel physically. Granted physical health should be a top priority as well. If your mental health starts to dwindle, it could affect your focus, motivation, and even how your body can feel. Stress is a hard thing to avoid, but with the right tools, you can keep a great balance between your mental health and physical health. This is one of the most important reasons why ergonomic desks are a better choice.
Ergonomic desks are always the best alternatives when it comes to any of the standard desks out there. Believe it or not, ergonomic desks have been proven to affect your overall physical and mental health to benefit your life. Studies over the last few years have shown that many companies are opting for ergonomic office desks and supplies over the standard.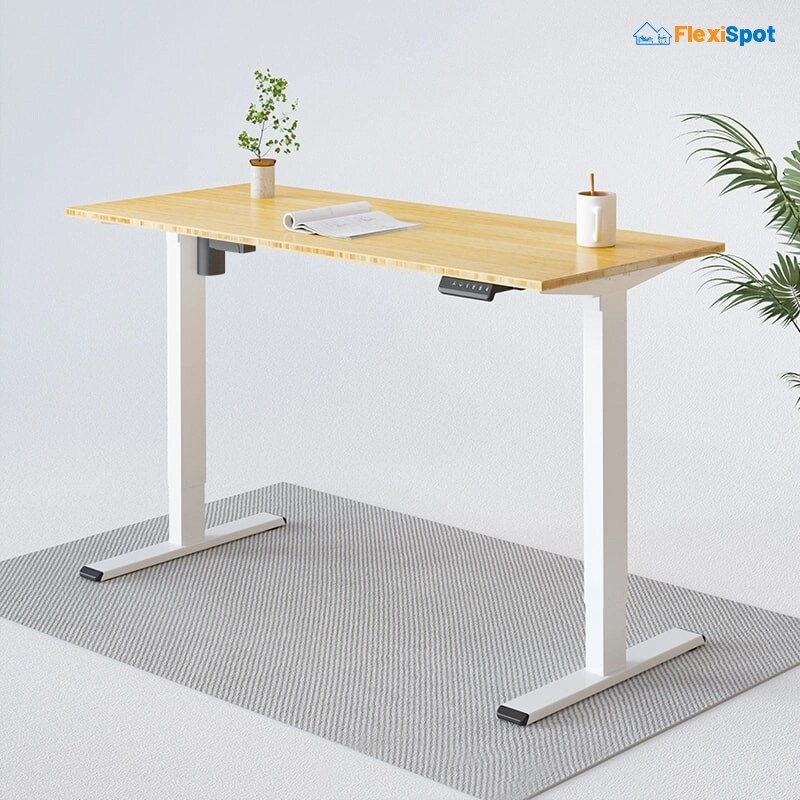 One of the best ergonomic desks out there is FlexiSpot's Standard Standing Desk (E1 Pro). This ergonomic standing desk is clean, minimal, and aesthetically free of any distractions. It allows you to focus on what matters more, your work and health. The E1 Pro Standing Desk has a unique design meant to brighten your mood & energize you for any task your child or you to complete your schoolwork.
A great thing about this ergonomic standing desk is how it will elegantly tie your home office together with ease. It also blends the rustic elements with an elegant touch for an eye-pleasing look. The E1 Pro Standing desk is more comfortable than the standard desk making working from home so much more relaxing and stress-free.
This is also very practical for your home office in small spaces. Most people who have a spare room available have the luxury of more space versus people whose home has limited rooms and tend to set up their school workstation in their living room or bedroom. It's one of the many benefits for anyone trying to learn the best way they can while at home.
Some of the features that set this apart from standard desks are the fact that it has very spacious desktop space to seamlessly set up your area properly. With the desktop size being roughly 42" x 24" you are getting the option to stand at a desk that is very spacious and easy for you to work at whether you are sitting or standing. Most standard desks don't have enough space as it is, but they also lack any space to offer some sort of organization. You may need a lot of space for your schoolbooks, pencils, pens, notebook paper, and much more.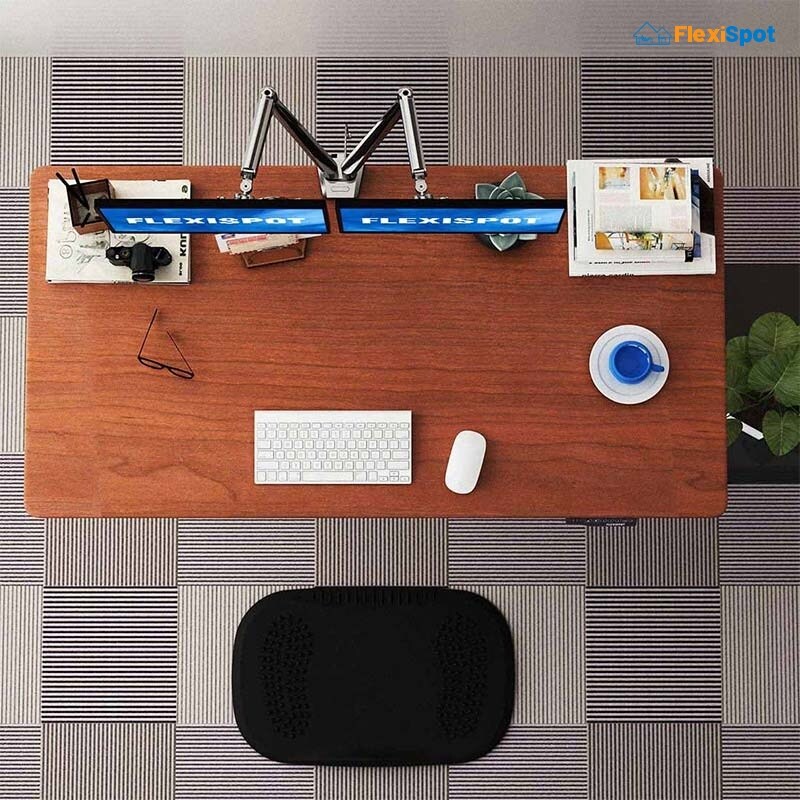 Many of those cords tend to get in the way of our desks and we are constantly trying to organize them. The E1 Pro Standing Desk helps with this easily. 
Finally, one of the best things about this ergonomic standing desk is the height adjusting that it offers. With ergonomic standing desks, it can be a bit of a hassle to go from sitting to standing but with FlexiSpot's E1 Pro Standing Desk it is made simple. The height adjustments themselves range from 28" X 47.6", which is suitable for anyone at any height. There are even 4 presets that you can put together to save your height adjustments.
FlexiSpot is dedicated to not only continuing to be the leading partner in ergonomic office items by providing you with a healthier and happier tomorrow. Their designs mainly focus on what is best for their customers and improving the health of anyone using their products. Being healthier is a bit of a struggle at times, but if you can easily do it while you get ready to go back to school, why not try it? FlexiSpot not only guarantees its products, but they are made to assemble with ease. The ergonomic standing desks are packaged to help you go from box to use within minutes.
For more information on FlexiSpot and all the great ergonomic items they offer, be sure to visit their website here.