As students will return to school in a few weeks, I chanced upon an article about the popular trends in education this year 2021 as the digital age is, I think, at its peak in the pandemic era as online platforms surge as means of sending and sharing information for several purposes.
As a health protocol, most of us have to stay at home to prevent the spread of the coronavirus, online transactions have become popular for several purposes such as online selling, online meetings, and webinars, and even homeschooling is done online. So, let's take a look at other trends particularly in the field of education that you might take your time to read and ponder later. It may give some hints or ideas as far as your children's education and future are concerned. The source I used is given in a link for your information: https://www.teachthought.com/the-future-of-learning/most-popular-trends-in-education/.

Growth Mindset - this has been given a score of 10
The resources for this topic are indicated and searchable:
1. 25 Simple Ways to Develop a Growth Mindset
2. 25 alternatives to "I Don't Know" and "I can't"
Maker Learning - score is 9.7 
Resources: 
1. 24 Unique Maker Education Resources for Teaching & Learning
2. Cool! A Card Game to Personalize via Maker Learning
Bloom's Taxonomy - score is also 9.7
"Bloom's taxonomy was developed to provide a common language for teachers to discuss and exchange learning and assessment methods. Specific learning outcomes can be derived from the taxonomy, though it is most commonly used to assess learning on a variety of cognitive levels." (https://fctl.ucf.edu/teaching-resources/course-design/blooms-taxonomy/)
Resources:
1. 126 Bloom's Taxonomy Verbs for Digital learning
2. 14 Brilliant Bloom's Taxonomy Posters for Teachers
Digital Citizenship/Literacy - score is 9.4
Resources: 
1. The Definition of Digital Citizenship
2. Why Every Classroom Should Teach Digital Citizenship
Personalized learning - score is 9
"Personalized Learning is an educational approach that aims to customize learning for each student's strengths, needs, skills, and interests" ((https://www.understood.org/articles/en/personalized-learning-what-you-need-to-know).
Resources:
1. A Beginner's Guide to Personalized Learning
2. The Definition of Personalized Learning
Project-Based Learning - score is 8.8
"is a dynamic classroom approach in which students actively explore real-world problems and challenges and acquire a deeper knowledge."
(https://www.edutopia.org/project-based-learning).
Resources:
1. 4 Things All Project-Based Learning Teachers Should Do
2. TeachThought's Project-Based Learning Resources
Team-Building For Learning - the score is 8.6
As the title suggests, it is teamwork where everyone participates to discover and learn new skills, communication, and interaction among team members or students. 
Resources: 
1. Making Friends: 10 Team Building Games for Students
2. More Teamwork, Less Group Work: 27 Ways to Build a Team
Blended Learning the score is 8.5
"The term blended learning is generally applied to the practice of using both online and in-person learning experiences when teaching students." (https://www.edglossary.org/blended-learning/)
Resources: 
1. The Benefits of Blended Learning
2. 10 Popular Blended Learning Resources Actually Use
Genius Hour - score is 8.2
"Genius Hour is an approach to learning where students are guided by their own interests, background knowledge, and curiosity to learn."
(https://www.teachthought.com/learning/what-is-genius-hour/).
Resources:
1. 6 Principles of Genius Hour in the Classroom
2. The Genius Hour Design Cycle
Teaching Empathy - the score is 8.0
 "One of the best ways [to teach empathy] is to have lots of class meetings," says Emily Miller, a kindergarten teacher from Austin, Texas. "Discuss feelings and emotions and model [empathy] for them by showing your understanding."
(https://www.gettingsmart.com/2018/11/four-strategies-for-introducing-empathy-in-the-classroom/)
Resources: 
1. How to Teach Empathy
2.The Difference Between Empathy and Sympathy
Pushing Back on Education Technology - score is 7.8
Resources:
1. Why some Teachers Are Against Technology in Education
2. Don't Spend a Penny on Education Technology Until This is Clear
Social/Emotional Learning - score is 7.5
"Social-emotional learning (SEL) is a methodology that helps students of all ages to better comprehend their emotions, to feel those emotions fully, and demonstrate empathy for others. These learned behaviors are then used to help students make positive, responsible decisions; create frameworks to achieve their goals, and build positive relationships with others."
(https://www.nu.edu/resources/social-emotional-learning-sel-why-it-matters-for-educators/).
Resources:
1. Why Emotion is More Important Than Understanding
2. 25 Resources for Social-Emotional Learning
Alternatives To Traditional 'School'- score is 7.2
Resource: 50 Crazy Ideas to Change Education
Robotics/Coding - score is 6.9
Resources:
1. Infographic: Robotics and the Future of Stem
2. Coding in the Classroom: 10 Tools Students
Can use to Design Apps & Video Games

The aforementioned trends in education for this year, 2021 have more to say about the dynamics of digital technology in relation to the educational system. Students have all the opportunities to learn in 1001 ways using digital technology through the Internet. As you can observe it is not only learning about academics but also about emotions such as empathy and sympathy that will make a student a more well-rounded individual. There is more than information technology that is available for a student to learn if given the chance to do so. Parents will also have to adjust and be updated to the latest trends in education and information technology so as to be able to advise the children on what skills are needed to make them tread the right career path in the future.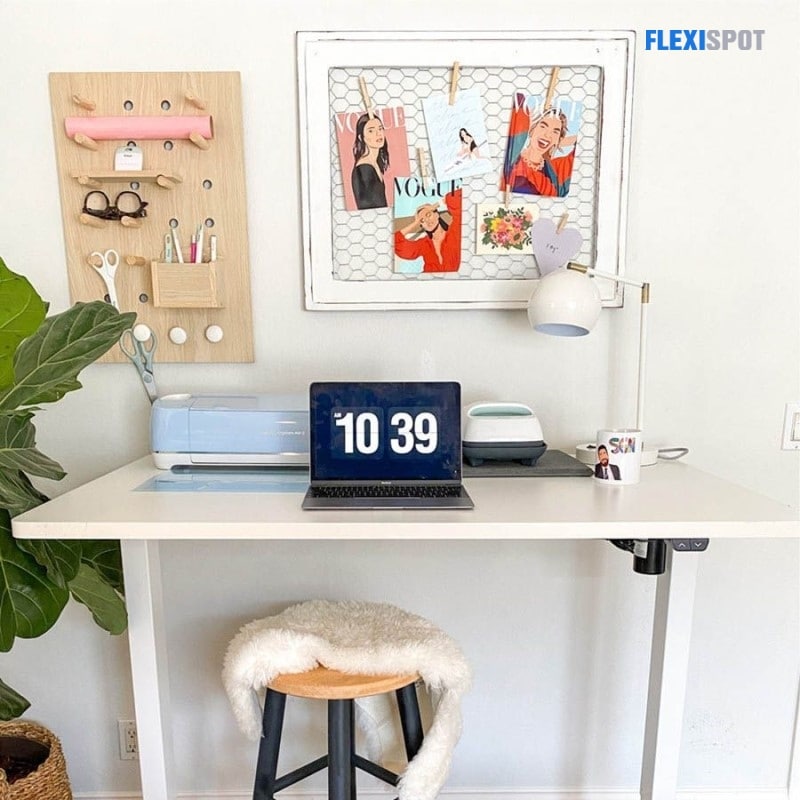 With the school opening happening sooner than you think, I highly recommend that you get one stunning desk from FlexiSpot. For example, the Height Adjustable Ergonomic Study Desk which is perfect for children and teenagers as well.
It is built on safety and durability, The standard electric height-adjustable desk frame ensures more smooth and comfortable transitions compared with a manual one. Moreover, the desktop is environment-friendly with the premium quality chipboards used for the desktop. Unparalleled and stable construction make this wonderful desk the best study buddy for your children.