Kids enter a classroom to master all essential everyday abilities, such as numbers, geography, art, and linguistics. Even when inside a classroom, kids actually understand themselves, including personal hopes, ambitions, and objectives. Several of their most treasured moments are indeed formed within. Therefore it explains how so many youngsters look forward to coming to class every day.
However, considering the fact that the entire globe is presently getting destroyed by COVID-19, the intangible threat, moms, and dads are encouraged to make changes to their houses in order to create an ambiance that is extremely favorable to a responsive and thinking kid while they are away. Due to the fact that classrooms are constructed having a kid in consideration, it may require several attempts to create a learning space that is ideal for young kids in the house. It might be daunting, however, the development of a student is dependent on excellent instructors and a comfortable learning environment.
Keep scrolling to gain a stronger grasp of whatever creates an effective and appropriate educational setting.
If you are encountering difficulties creating this space, attempt to perceive it through their perspective. It's essential to mention that kids are susceptible to the sensations that they can perceive, sense, experience, and savor all across your home, even their own backyard.
Analyze the cognitive styles of everyone in order to gain insight and achieve the objective. Below is a breakdown of the main categories of pupils to help you understand them better.
They See, They Learn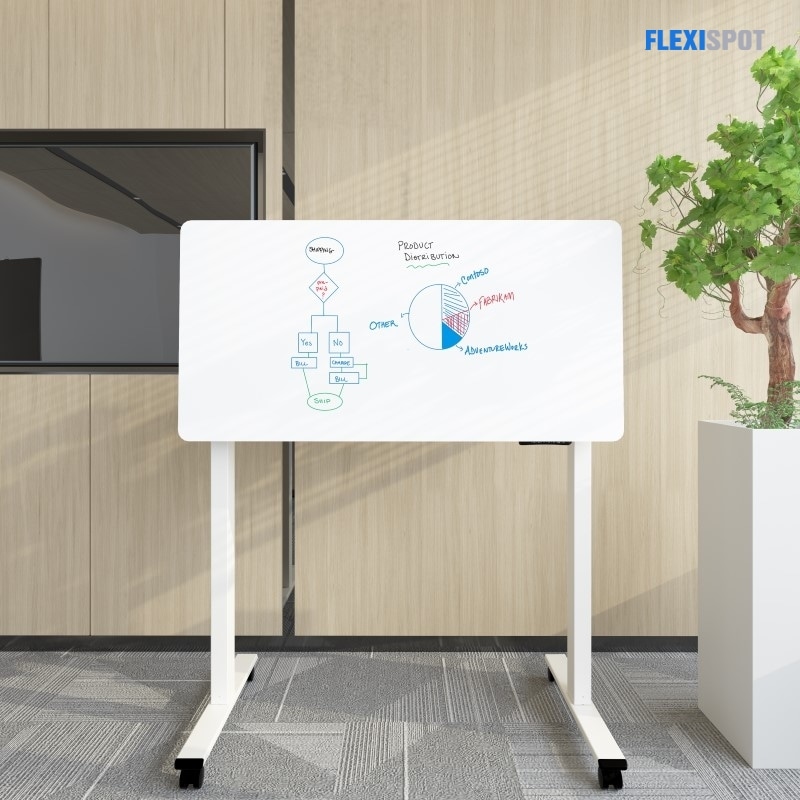 A student that takes in information using their capacity of vision, helps them to retain it. These are usually are the ones which like to concentrate on the materials in order to better grasp the teachings.
Furthermore, they will scribble in their heads as well as their notes to help them more quickly. Preparing a supply of creative supplies for the young graphic thinker seems to be the best method to please and help them achieve more. Look into getting the FlexiSpot Height Adjustable Whiteboard Standing Desk as well. Like a canvas, users may utilize this flexible standup table to create figures and images for the students whose cognitive approach is sight engagement. 
The use of muted tones within this kid's learning zone might prove to be unsuitable as well. Incorporating hues strategically may help students have more desire to continue studying while having such a great time. In accordance with visual perception, colors have an influence on individuals that are subjected to or whoever is observing a particular shade. Vibrant and cheery tones are ideal to use in order to stimulate imagination, increase vigor, and encourage calmness.
They Jot Down, They Learn
It is simple to differentiate among these sorts of pupils versus others that are optically driven. It's important to remember how literacy and composing students like learning by collecting data and that they are active via composing almost anything. Relating to their styles is simple since the academic structure is centered on anything that concerns literature, all of which are enjoyable activities for this child.
They Hear, They Learn
When a student joins lessons while not keeping their gaze fixed upon that display, this might cause problems for their own performance when they're barely paying attention to the lesson. When it comes to the active listener, although they would never focus their efforts just on display, it is clear that they have been paying attention. Students exhibiting such cognitive approaches have a tendency to remember more effectively when the capacity for sound is stimulated. They frequently narrate their detailed writings. Presenting before a group of people and discussing topics is indeed a pleasure for this scholar. When it comes to catering to them, recordings are usually the wisest option. A panel discussion section likewise assists students in cementing the teachings inside young thoughts so that they become ingrained in their minds.
They Move, They Learn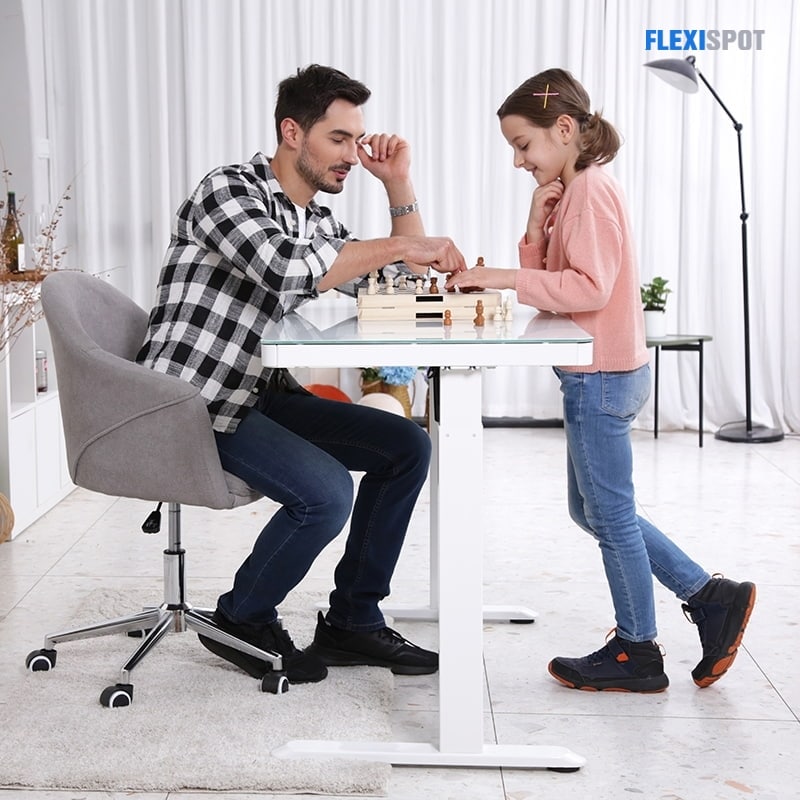 One's kids are most likely active if you have found that they acquire knowledge via practical applications, activities, and experiences. Such types of students are constantly moving and thrive in athletics or as performers. They are also exceptional communicators. It is indeed possible for kids with the physical type of processing to enjoy many breaks in alternate periods of concentration. One needs to provide tasks that compel students to perform theories and skills in order to effectively engage physical thinkers. Allowing children to move throughout the area if doing so would aid learners in remembering everything they have been discovering.
Further Steps Towards this Goal with FlexiSpot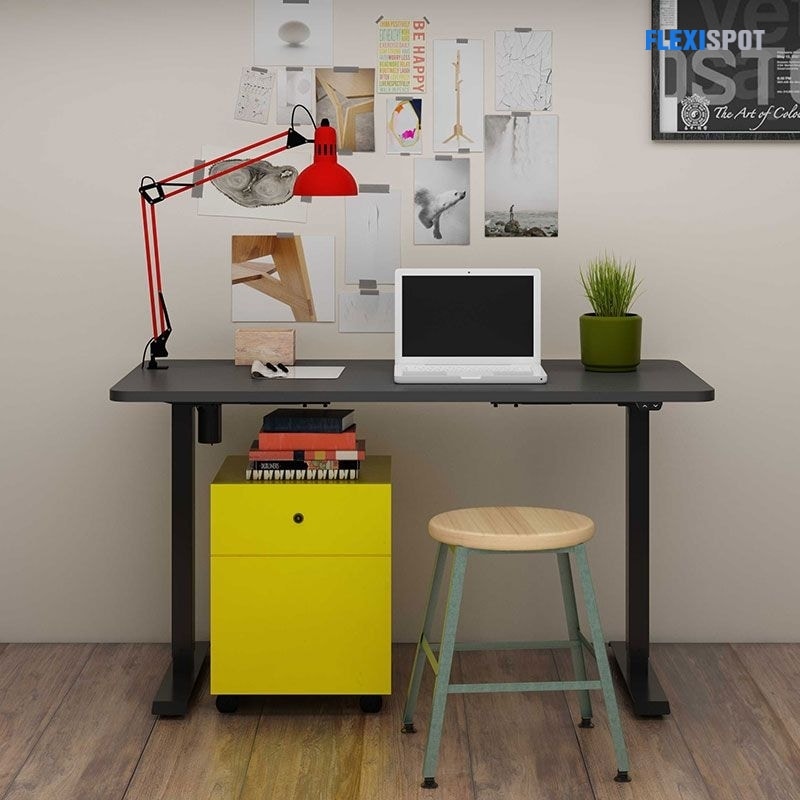 A decorated learning space is incomplete if it does not have furnishings that will assist a child in achieving scholarly accomplishment at a young age. If everything you wish to achieve is to offer the kids the finest learning environment possible, FlexiSpot provides innovative products that are appropriate for a contemporary student with distinct cognitive abilities.
Choose the Height Adjustable Ergonomic Study Desk for the greatest station area that will adapt alongside as they develop. Because FlexiSpot's learning table can be adjusted to the student's stature from preschool to adulthood, your necessity to obtain replacement adaptive learning tables each moment the student outgrows their current table is therefore no longer necessary. To a kid, modifying their table is indeed feasible, because the table may be mechanically adjusted using the key settings located upon this table. It moreover encourages the practice of staying seated for extended durations since raising the elevation of the table area is as simple as a single push. Due to the protection of the material, FlexiSpot is indeed a level superior in terms of any spills and spatter of ink or fluids that your kid may create. The desk's outer layer is highly durable to any harm due to wetness.
Final Thoughts
It is now in the palm of your hands to create a space where these learners can reach their full potential. With FlexiSpot's help, this would all be a piece of cake for every parent across the nation.