There were medically-reviewed findings posted online. As recorded by the U.S Bureau of Labor Statistics in 2019, it was mentioned that there were 5,333 fatal work-related cases. Despite these unpleasant numbers of injuries, a federal government organization, OSHA (Occupational Safety and Health Administration) has taken initiatives by protecting workers from occupational hazards such as ergonomic injuries. 
As we go along now, we will talk about the 4 indicators at your workstation that are considered occupational hazards. Nevertheless, the next few items would also talk about the most-trusted ergonomic company in the market-Flexispot (the provider of the best standing desks, sit-stand desks, stand-up desks, and ergonomic chairs) that could help you have a better office set-up this 2021. 
So, here is the list. 
a. Non-Ergonomic Chairs and Desks
These are some of the pieces of equipment that you must check when you are at your workstation. Indeed, your workstation could either make you or break you because this is a place where you can find non-ergonomic chairs and desks. 
If you notice that your chair does not have the right backrest curve, chances are you expose yourself to spine strain and severe biomechanical pain around the hips. It's because a non-ergonomic chair would strain your backbone during work hours especially if you spend more than 4 hours sitting.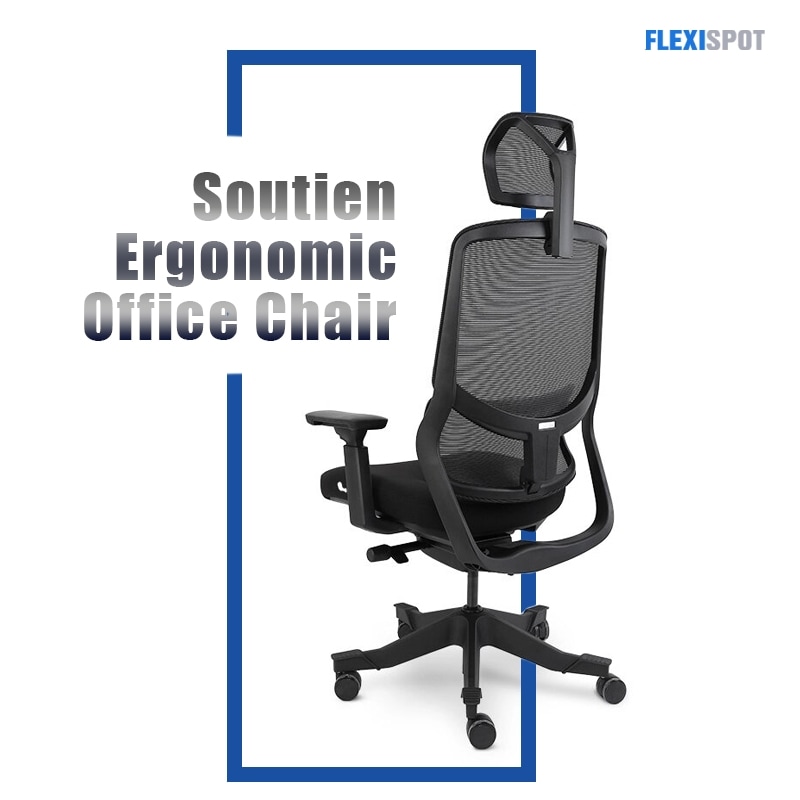 In this case then, what you need to use are the ergonomic pieces just like the desks and chairs of Flexispot. If you need an office chair that has a mesh backrest, then Soutien Ergonomic Office Chair is good for you. 
It's because this chair has a mesh bracket that can help you relax during work hours and could make you feel comfortable. The seating area of this ergo chair is covered with a cushion that would not strain your knee pit compared to a non-ergonomic chair. You may also lay your back on the 3D lumbar support that it has. Hence, you can ensure that you would not strain your back and would give you the support that you need throughout your shift. 
If you think you need to sit on a leathery cushion, then the Ergonomic Office Chair 9051 is appropriate for you. The headrest and backrest of this piece of equipment could help you relax and relieve the pain of the back pain. Both are made of a leathery cushion that is durable because it does not get damaged despite the water spill because it does not absorb the moisture. No matter how great the pressure applied on it is, the leather would not be pinched and be damaged. 
So, looking at these pieces of ergonomic products, you may compare the non-ergonomic pieces that you might still have and try considering an upgrade-Flexispot could help you decide on that. 
b. Non-ergonomic Products Causing Misalignment
This is another danger of using non-ergonomic equipment. Your devices should be properly aligned to your body. If you notice that your device does not align properly or on the wrong angle because the desk that you are using does not have an even surface, then you are putting yourself at risk of straining your shoulders, back, and neck. 
What's nice is you could rely on Flexispot in terms of the best sit-stand desks that have even surfaces. You may choose from the eco-friendly desks such as the Kana Bamboo Standing Desk that is powered by a dual-motor lifting system and has a desktop made from the bamboo surface or the flexible EdgeRiser Standing Desk Converters M8MB could also help you change your positions on the workstation and could help you have a more active lifestyle. 
So, once you use these stand-up desks, you may be able to maximize your work surface and could practice alternating movements in the workstation, making your work pacing faster and could help you achieve the perfect alignment that you need to avoid ergonomic problems.  
c. Non-Ergonomic Chairs are Putting You at Risk
This is another danger when you don't use the right piece of equipment when working. Most non-ergonomic chairs are like this. They fail to make you sit straight in the office. Most of the time, they have straight backrests that although they have cushions do not follow the contours of your back and they simply strain your spine, unlike the Flexispot Ergonomic Office Chair OC7 which has an S-shaped backrest and follows the contour of your spine. This relaxes your back and does not force the back muscles that commonly happen when the backrest does not have the correct shape.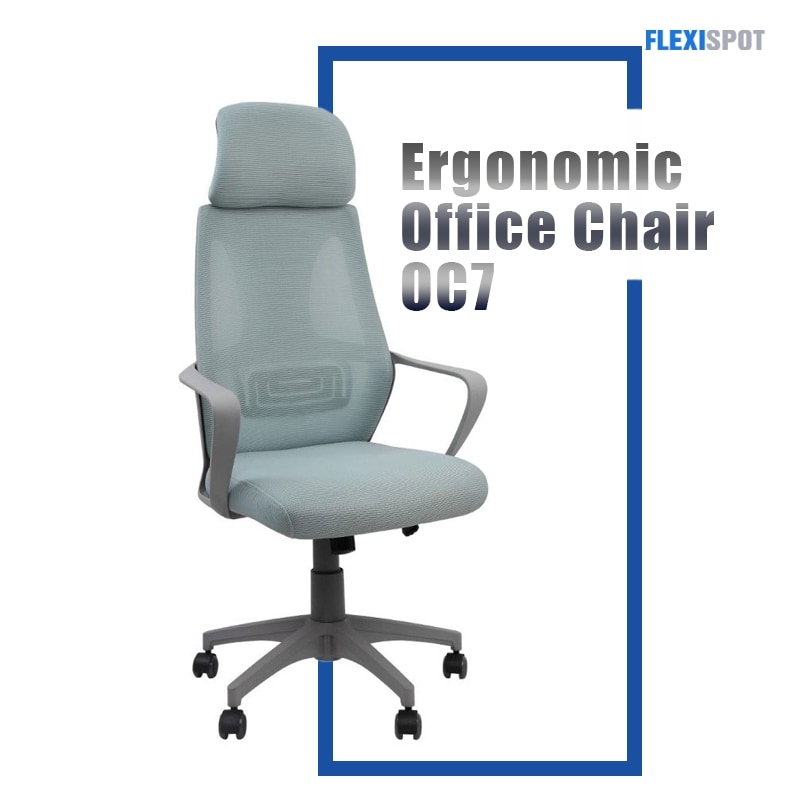 Another danger of a non-ergonomic chair is it could strain the cervical spine because it could not support the neck and the pressure that could be put on it would be double especially if the chair that you're using does not have a headrest. That's why an efficient chair product should be the one that you're going to use just like the Flexispot Ergonomic Office Chair OC7. 
d. A Piece of Equipment that Doesn't Provide Flexibility Puts You at Risk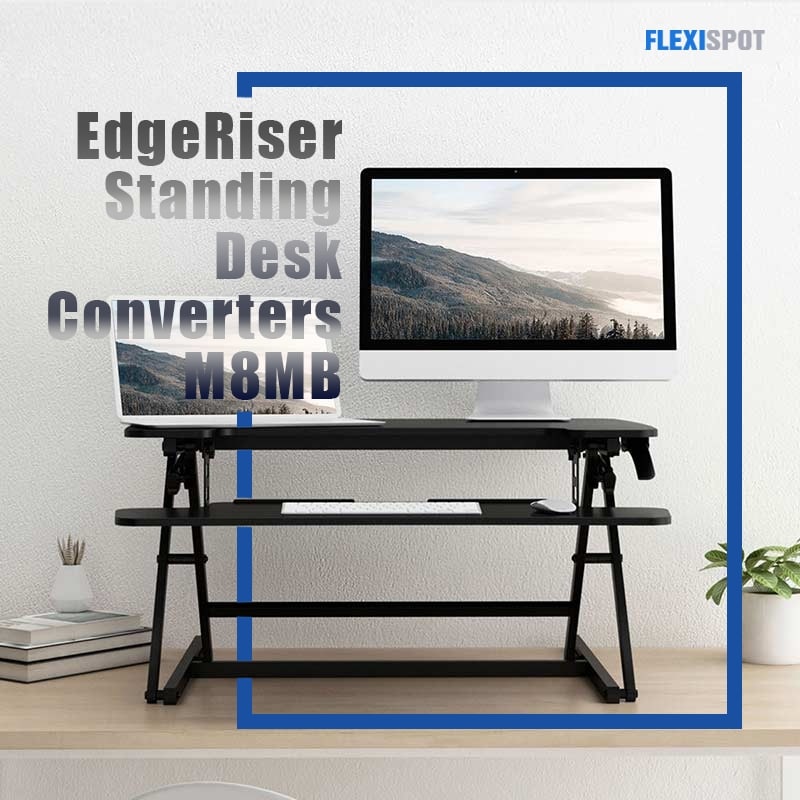 When you are typing at the computer and your elbows could not flex on a 90-degree angle or your chair could not help your head, spine, and feet be perfectly aligned then you are using pieces of equipment that are not ergonomically protected. It's because when you could not achieve the perfect angle when typing or sitting, you might be exposing yourself to potential biomechanical pain. Hence, it's important to use pieces of ergonomic equipment just like the Flexispot ergo products such as the M8MB Sit Stand Desk Riser which has a desktop tray that is easy to install and could provide you the chance to alternate your movements. You may also try the Ergonomic Office Chair OC3B that could allow you to sit properly and avoid incorrect posture especially when you need to sit for about 1 hour while working. 
So, with the Flexispot desk converter and office chair, you may be able to avoid the musculoskeletal pain that might be a health threat for you in the long run. 

Final Thoughts
The following indications mentioned above could help you prevent ergonomic problems that you might encounter if you're going to stick with non-ergonomic equipment. Flexispot could help you promote proper posture when sitting and could let you enhance your flexibility and muscle energy. So, stay healthy and injury-free by choosing the most trusted brand in the market.