Every employee is a company gem. The rise and fall of a company would depend on the performance of an employee. From the concept of an idea to the execution of a project, employees are there to support and help every management stay afloat in the competition. 
The Dilemma
Now, as the threat of the sedentary lifestyle worsens, companies like Google and Facebook have decided to promote wellness among their employees. Google has noticed that employees with health conditions benefit from the standing desks they request from the company; their work performance peaked. Thus they decided to offer these products to their employees who do not have health issues as well. The result is superb because their employees' productivity increased. Then, Facebook noticed the rise in the employees' productivity when they allowed them to use standing desks at work. Even when more workers prefer working from home these days, because of the fear of the new strain, more companies send their employees the standing desk products that they deserve to achieve the utmost performance and productivity.   
The Truth About this Move
This move is an excellent way to express the care for the employees. When a company extends its support to the well-being of their employees, workers become more inspired to moil and work smart because they feel that they have a strong support group. Hence, if you're planning to set foot on this endeavor, let Flexispot walk you through supporting your employees. Through this article today, we'll understand the other ways you can keep your staff members and help them shine and realize their fulfillment. Moreover, we'll discuss how Flexispot could aid you in shaping the well-being of your workers. Hence, let's talk about the company itself. 

Flexispot Beyond Ergonomics
Flexispot adheres to the well-being of not just the workers but all the individuals who need ergonomic protection. From young students to senior citizens, Flexispot creates products that suit their needs. In addition, the brand continuously innovates promptly. Most of the products from the company get the upgrade that would excel in the competition. In actuality, standing desks like Kana Bamboo Standing Desks and desk bikes such as the Deskcise V9 Pro have already changed the lives of more WFH individuals these days. Thus, Flexispot proves that they are a company that cares for both the employers and the employees. As a result, workers become more productive, and companies earn more revenues because of this harmonious work relation. So, once you choose Flexispot, you choose growth for your people. Regarding achieving growth, here are the four ways to help you make the bond between you and your employees stronger. 
Getting onto the Core of the Bond
Training and workshops are some of the elements that could help you gauge your employee's prowess and a way to let him share his slice of pie. However, there are other ways too that can help you collaborate with them. These days, competitions are over the hill; it has already evolved to collaborations because the company could achieve more when ideas flow instead of getting constrained. With that, you open more doors of possibility not just for you but for the whole company. Hence, with these, let us know how we could strengthen the bond between you and your employees. 
a. Iron Fists are so Yesterday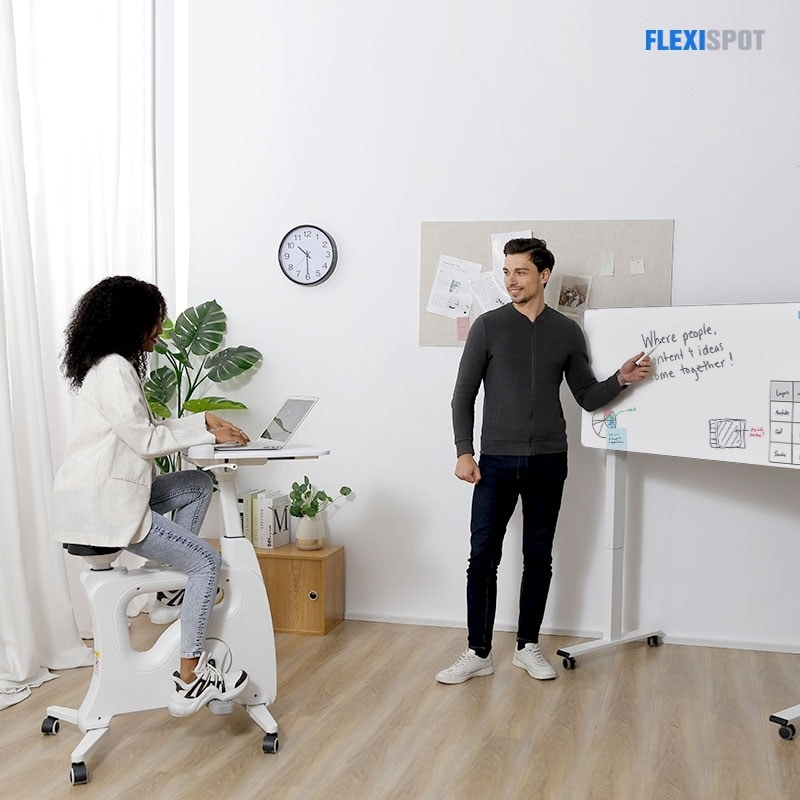 The usual scenario in the corporate world used to be like this: bosses shout at employees who could not step up or anchor to the company's standard. However, in a progressive company, employees do not have bosses; they have leaders. When a superior becomes diplomatic, proactive, and firm- in short, autocratic benevolent; he shapes new leaders and talents. 
Once you become a progressive leader, you may allow them to be at ease and fearless to express their thoughts and give their ideas. You may start an activity in the team where you can let them brainstorm freely. The Height Adjustable Whiteboard Standing Desk could help you disseminate information and centralize a team decision. This standing desk is a convertible-in fact, you can use it either as a whiteboard or as a sit-stand desk. Thus, when you have this kind of product, you may achieve the cooperation that your team may create as you let them speak their thoughts without getting stressed because of intimidation, albeit stress could help an employee grow. However, when an employee gets too worried, he might still experience pain tantamount to repetitive motion injuries. Thus, keeping a cool head amidst their shortcomings could help you protect your peace of mind too. 
b. Provide the Most Conducive Work Setting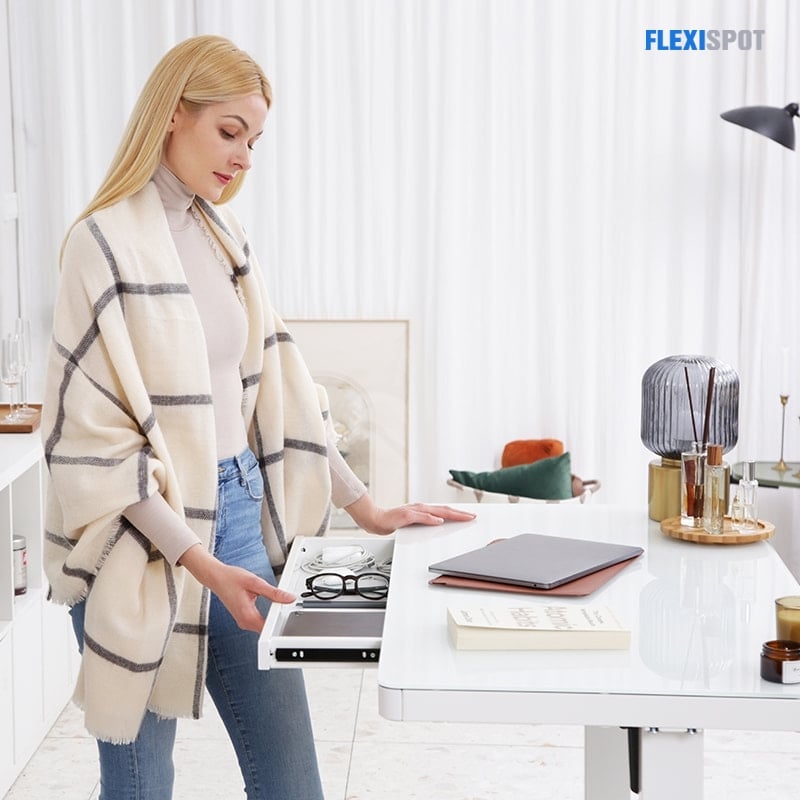 The new work setting (Work from Home) is one of the most conducive employees. With the gift of technology, the power to simplify work life has become handy. Tools and software have paved the way in reshaping work scenarios. One of these ways is sending the employees with superb standing desks (as mentioned above). Once employees receive stand-up desks such as Comhar All-in-1 Standing Desk Glasstop, you allow them to protect themselves against the repetitive strain injuries that occur with non-ergonomic tables. 
With the height adjustability of these standing desks, employees may create the agility and endurance to keep an active lifestyle and performance amidst challenging work tasks. 
c. Allow Them to Challenge Themselves and Question Your Ideas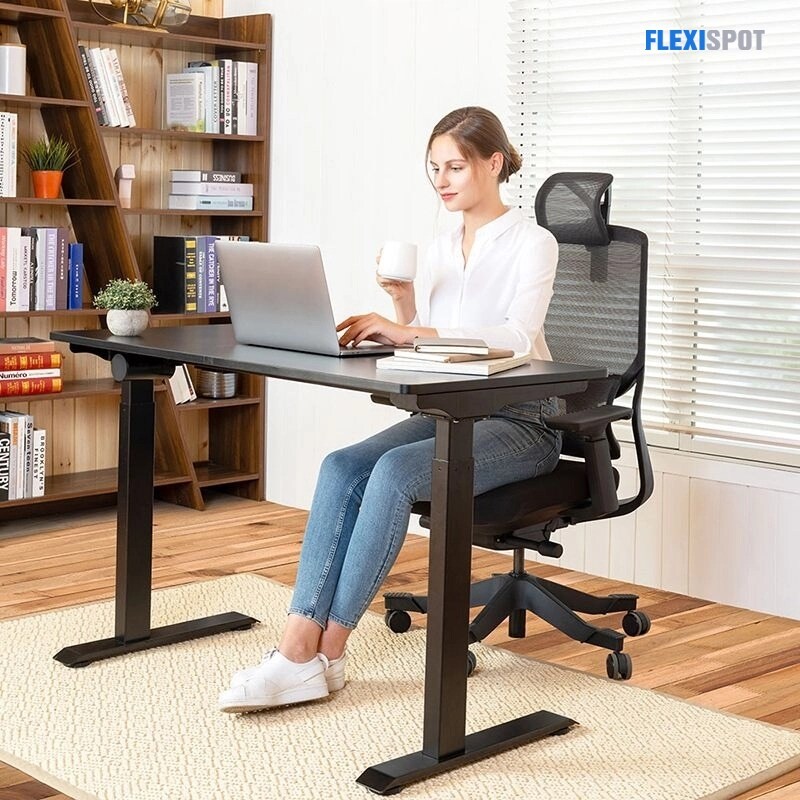 Transformational leadership-the leadership that Mark Zuckerberg has for his employees. He lets them get challenged and question his ideas. Thus, a very successful social media platform: Facebook, reigns the internet. 
You may have this kind of leadership. Allow your employees to be your partner in success. Aside from providing them with superb ergonomic products such as Soutien Ergonomic Office Chair or Kana Pro Bamboo Standing Desk, you may let them realize their most accurate potentials and help them stand their ground. Once you succeed in this, you are getting an inch closer to tremendous growth for the whole company. Thus, allow yourself to become transformational; shape a critical-thinking employee, not a yes person. 
d. Help Them Become Objectively Flexible Individuals:
Objectively Flexible individuals do not fear change. They are the most pragmatic and adaptive people you could have for your company in years. So, once you decide to have them for years, you allow expansive growth to your empire. The same technique that most business empires like Google, Coca-Cola, and Nike apply. 
Allow them to make mistakes and correct these mistakes without losing their self-esteem. Once they get challenged and not demotivated, you can ensure that you create a second home for them. 
Final Thoughts
A real successful company aims for growth of its employees. Once you give them a second home, they would give back triple because you will ensure that they would do their best to show how deserving they are of the excellent perks you give them as your employees. Hence, trusting brands like Flexispot can help you expand your company and achieve harmonious work-relation with your employees.