The Bucket List and Ergo Needs
We all have already finished half of 2021. We will soon hear news about the Black Friday sale and other Holiday promotions. So, in that case, have you considered making your office equipment upgrade before Thanksgiving? If you are planning to fill out your bucket list, let Flexispot (the home of the best pieces of office equipment) help you find the ergonomic products that could fill it up for your office upgrade. 
One of the best pieces of equipment from Flexispot, aside from the standing desks, stand-up desks, sit-stand desks, and office organizers are the ergonomic chairs that have made the wish lists of most office workers exciting. It's because these office chairs are one of a kind and are definitely on the cutting edge. So, what are the reasons you may consider buying these pieces of ergonomic equipment from Flexispot? The answers are in the next part. 
Reasons Flexispot Ergo Products are the Ones to Complete the Bucket List this 2021
Flexispot is the home of the best ergonomic products. A company that commits to delivering pieces of equipment that could alleviate the body pain that is caused by improper posture and other ergonomic problems. Thus, once you consider putting them on your bucket list, you can ensure that your workstation would be ergonomically protected. From standing desks and office organizers like the Kana Bamboo Standing Desks, Modish Standing Desk, and Mesh Desk Organizer DO01 to the ergonomic chairs, Flexispot does not fail to bring the best ergo solutions to office workers like you. Hence, when you choose the ergonomic chair products, you can ensure that you could avoid or lessen the body pain that you usually experience because of:
Improper posture

Non-ergonomic quality of some products 

A prior health condition that is triggered by improper posture
With these, considering the ergonomic chairs is a wise decision.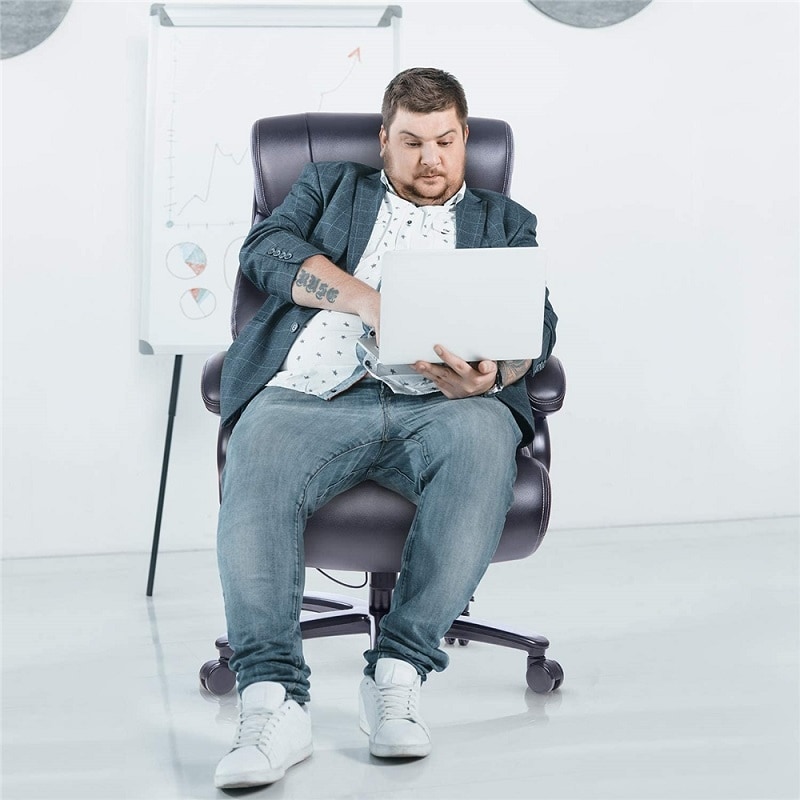 First, the ergonomic chairs from Flexispot are powered by the impressive gas lifting mechanism. When you use these chairs, you can ensure an easy lifting system. Let's take this ergo chair as an example-the Ergonomic Office Chair 9051. This chair is a big and tall ergo chair hence when you operate on this, you can make sure that you have a superb sitting experience. This ergo chair is known for its waterfall-like shape that could help your hips and buttocks be in a good sitting condition. Your legs would not get sore as well because of the thickly padded cushion that this chair has. Once you sit on this chair, you may experience a smooth transition and you would not feel the soreness around the lower torso. 
This chair also has a thickly padded headrest, so this is ideal for your relaxation when you feel the throbbing pain around your head. Most of the time you feel so exhausted because of the various office work that you have which makes you feel drained. Hence, this chair could alleviate all the pain that you have. That's why purchasing this (as long as you have a spacious office because this is a big office chair) product is very advisable. 
Second, Flexispot also offers another ergonomic office chair that could ensure an impressive sitting experience. This one has heating patterns that could help you relax and be invigorated. This chair is the Office Massage Chair Ergonomic Desk Chair 5080-a a product that has a modern design and a comfortable material. When you sit here, the body pain especially on the back would be alleviated. Having this chair in the office could help you have a spa-like experience while working. 
The third ergonomic chair from Flexispot is a classy, sophisticated, and functional type of chair. This is the accent chair. At Flexispot, you can choose from the different examples of accent chair. One of the most famous is the Scalloped Accent Chair 1049. This is an accent chair that has Velvet material. When you have an equipment piece that has the Velvet material such as the accent chair, you can ensure that the cushion would not be deformed. That's why even you move a lot while sitting on this chair, you know that you are safe. 
This accent chair also has undergone thousands of fatigue tests to ensure that when you sit here, you won't feel numbed and the chair would not be destroyed despite the massive pressure that might be put on this chair. Thus, you can ensure that even for long years, you can continuously use this chair. 
The fourth type of chair that could complete your bucket list is the wobble chair. The wobble chairs are pieces of equipment that could ensure flexibility because when you sit on this chair, you can feel the comfort without the fear of losing balance or falling off from it which could lead to injuries. The Wobble Chair BH2 is one of the bestselling ergo chairs in Flexispot. This is useful in the office especially at Linear workstations because you can keep this chair in small spaces. This chair does not even occupy much space as well. Hence, it's practical to use. Indeed, when you add this to your list of new office equipment, you know that you could save money and space for your office.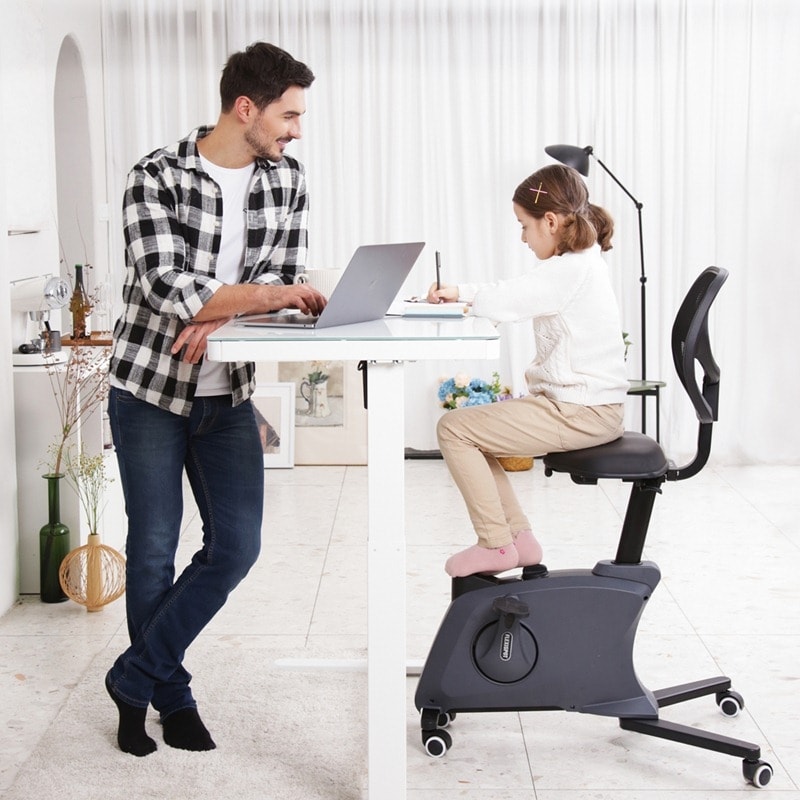 The last type of ergonomic chair from Flexispot is a fitness chair and an office chair in one. This is one of the biggest innovations of Flexispot. We call this the Sit2Go 2in1 Fitness Chair. When you have this chair, you can make your work time a fruitful one because they can keep an active lifestyle with this chair no matter how busy they get in the office. So, if you'd let your employees have this in the office, you'd surely make them smile and let the health and fitness advocates be inspired more to lose weight and stay in shape. 
Final Thoughts
2021 has been full of challenges. This is the time where nations around the world rebuild businesses and growth in the country. Tough times indeed call upon the tougher ones. Hence, you have been called to inspire others through your story of perseverance amidst the global pandemic. So, don't let the trials of this time stop you from making your office a conducive place to express creativity and talents for your employees. With the help of Flexispot, you may be able to provide them with an office they could perceive as a sanctuary.