Nowadays, an ergonomic chair is more a need than a luxury. It's important to have a properly aligned spine and a comfortable sitting position for those long working days if you want to avoid chronic pain, so a good ergonomic chair is worth the investment.
Is money tight? No worries! There are great ergonomic chairs under $250 that are often as good as more expensive offerings. Here are some of the best budget ergonomic chairs in that range:
Chair with everything you need: Ergonomic Office Chair OC10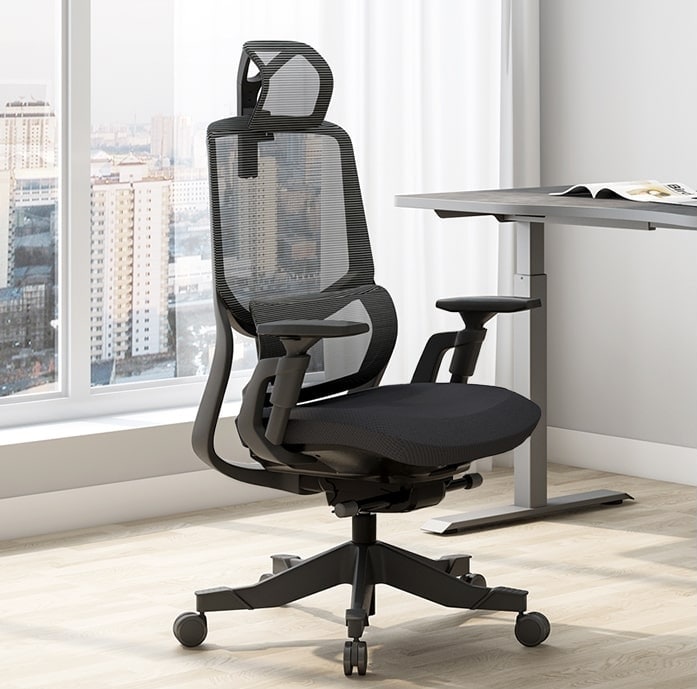 This beautiful multifunctional office chair costs only $249.99. Featuring a cutting-edge ergonomic design with high adjustability in mind, the FlexiSpot OC10 task chair provides the best sitting experience for its price on the market.
It has a unique three-dimensional lumbar support system. It hugs your back completely, aligns your spine, and reduces compression and pain. This unique system brings balanced energy through the body and reduces fatigue from long hours at the desk.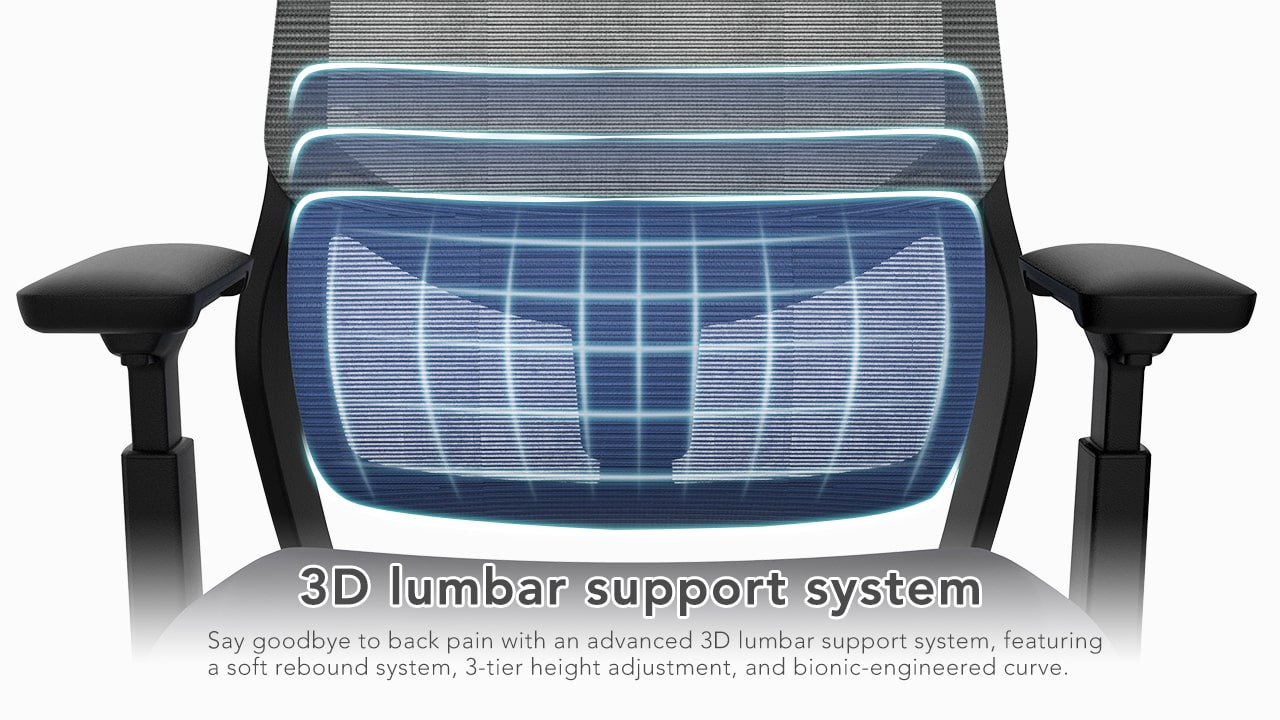 Available in black and gray, this chair has a weight capacity of up to 300 lbs., With its 4D adjustable armrest, 3D three-section adjustable lumbar system, adjustable seat cushion, mesh backrest, 130-degree back tilt, and smooth PU wheels, it's easy to think the Ergo 3D is from the future. It's actually the evolved version of the Ergo Seating model. This is the finest ergonomic chair now and it's here to revolutionize your home office experience.
Chair with thick cushioning: Ergonomic Task Chair 1011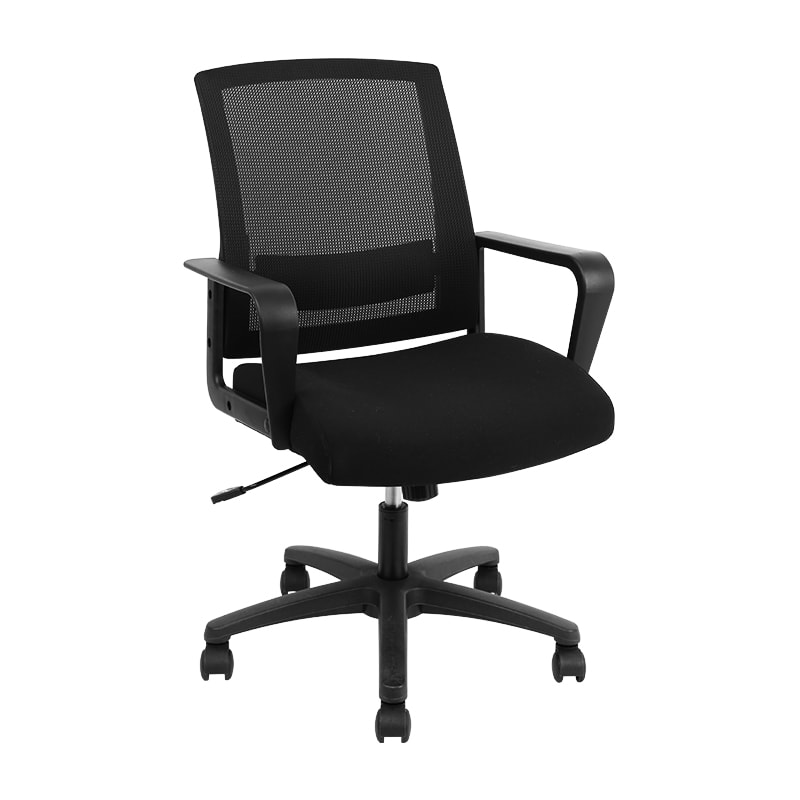 For just $99.99, this chair has thick, highly resilient foam cushioning twice as thick as a normal chair for all-day comfort and added durability. It also has padded lumbar support perfect for long days in front of the computer. The entire chair is covered with mesh for added breathability.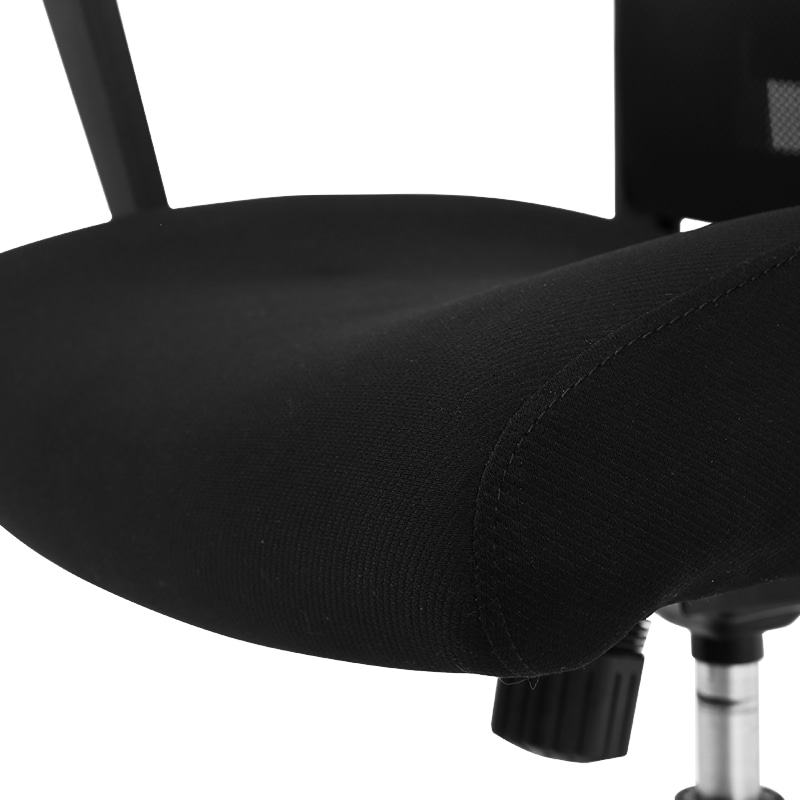 Available in black, this comfortable chair can be tilted up to 20 degrees and has a height adjustment range from 36.2 inches to 40.9 inches. However, the armrests have a fixed position. It has a 250-pound weight capacity, overall dimensions of 25.6 inches x 26 inches, and a sitting area has of 18.9 inches x 17.7 inches.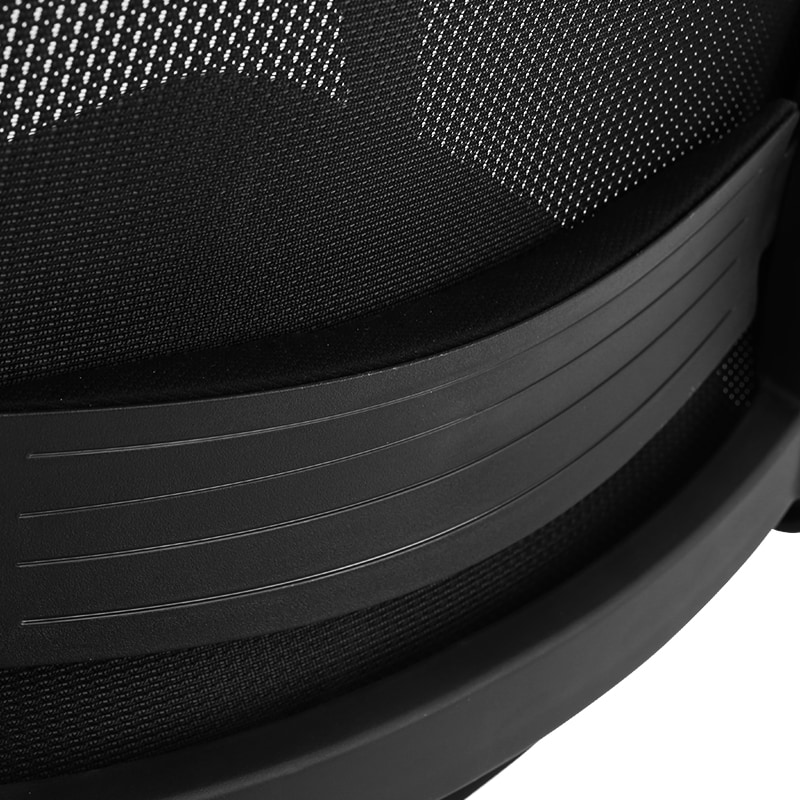 Overall, this chair is a great choice for under $100. Its extra-thick breathable padding makes long days a breeze, as long as you don't mind the fixed armrests.
Tall chair to fit your standing desk: Tall Drafting Office Chair 1702F5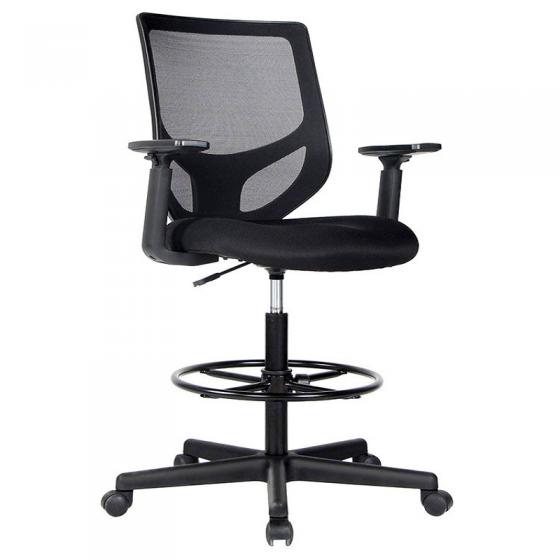 This multifunctional tall ergonomic office chair could be yours for only $134.99. Its height-adjustable from 25.2 inches to 33.9 inches and its foot ring and armrests are fully adjustable so you can find the most comfortable sitting position. Most importantly, it allows you to switch from sitting to standing without needing to adjust the height of your desk, perfect for standing desk users.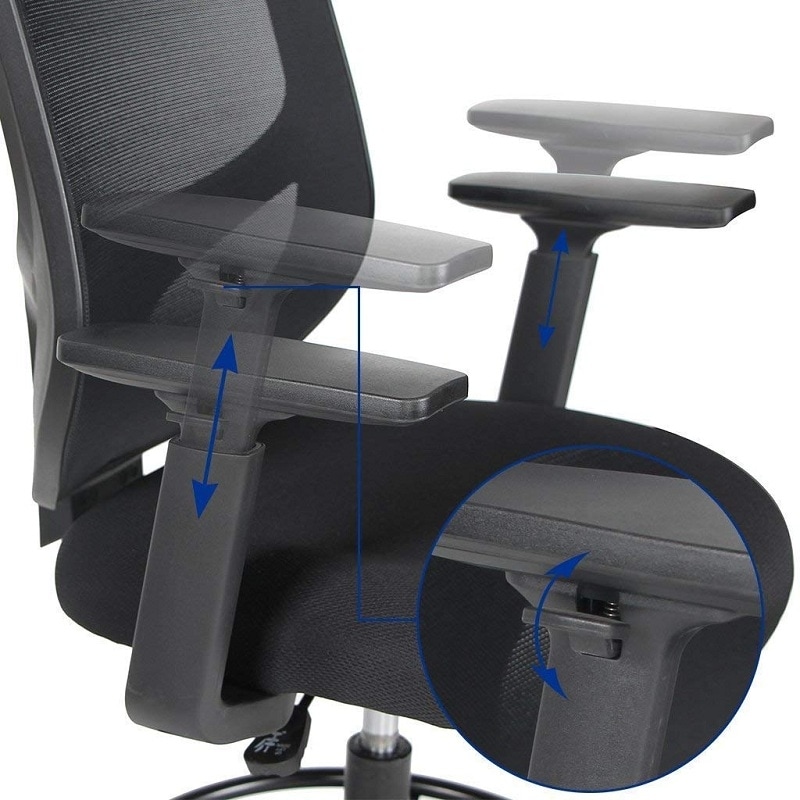 This tall black table chair has a full 360-degree swivel for easy reaching and moving; and a padded seat cushion and a durable nylon base for increased comfort and safety. It chair weighs just 25 pounds and has overall dimensions of 26.38 inches x 11.02 inches x 20.08 inches. With these features, you can easily improve your posture while working.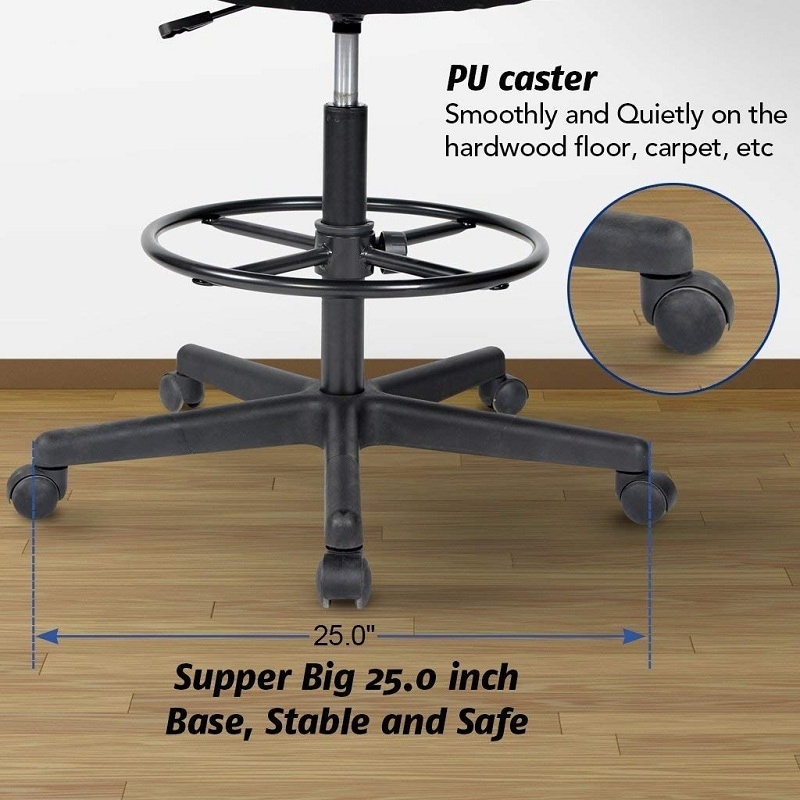 Fully adjustable chair: Ergonomic Office Mesh Chair 1388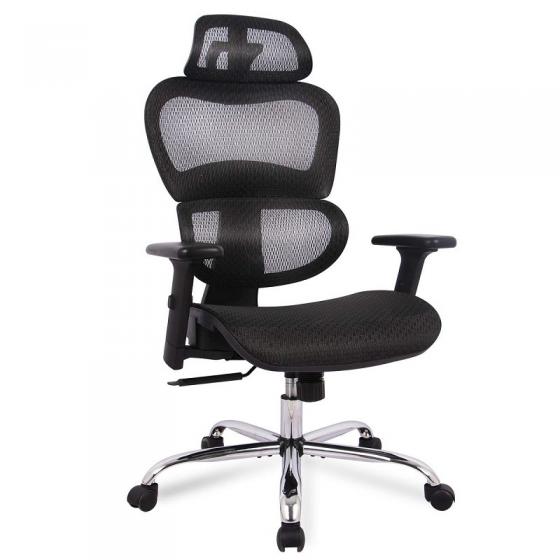 This affordable home office chair retails at just $244.99 and is packed with ergonomic features.
Almost everything about it is fully adjustable. It has a height-adjustable, rotating headrest so you can find that sweet spot for your head and neck. The armrests are also fully adjustable in three dimensions: up-down, left-right, and front-back. The chair's height can be adjusted from 17.91 inches to 21.85 inches.
The chair also features lumbar support and an extra included waist pillow to reduce spine fatigue, relax your body, and ease any back pain. Plus, a breathable mesh covering keeps the air flowing to prevent moisture buildup.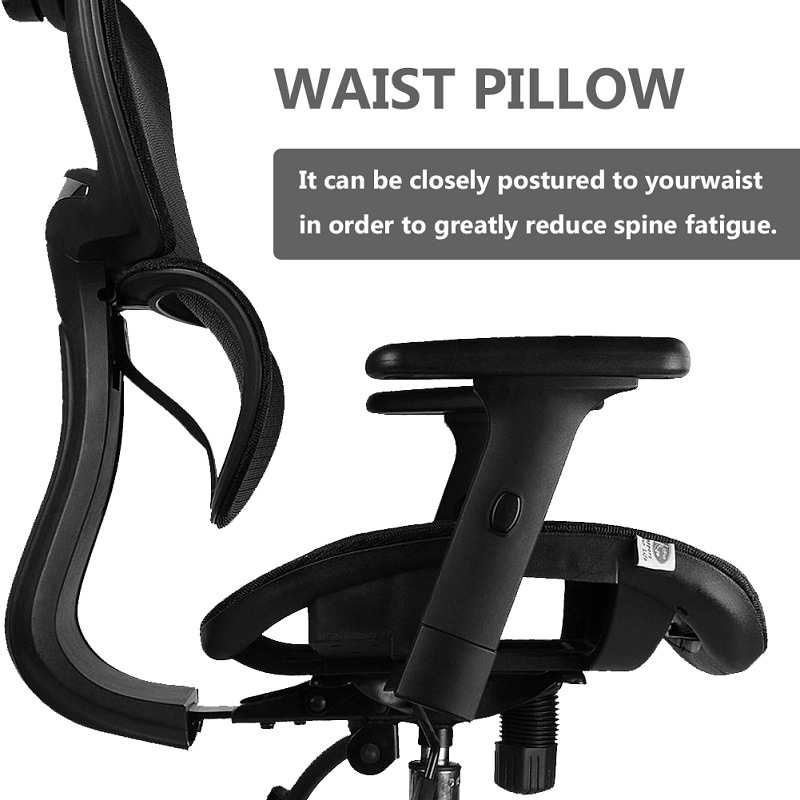 Available in black, blue, deep gray, gray, and red, this chair has a weight capacity of up to 300 lbs., overall dimensions of 29.53 inches x 13.39 inches x 20.87 inches, and weighs 45 pounds. It's a great choice for those that want the utmost customizability to perfectly make their office chairs their own.
Chair with retractable footrest: Ergonomic Office Mesh Chair 1500F 1W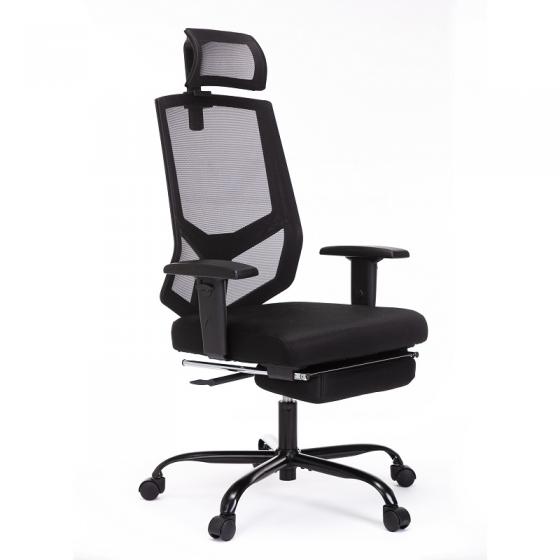 This body-minded offering is a boon to those who sit for long hours. For just $219.99, you have an ergonomic chair with an adjustable headrest and armrests.
The main selling point of this black chair, however, is its relaxation factor. If you want maximum relaxation, tilt the chair to its maximum 30-degree tilt and place your feet on the retractable padded footrest. Perfect for quick naps so you can refresh yourself and tackle the rest of the day!
When you are ready to get back to work, tilt it back and adjust the chair's height from 43.5 inches to 47.2 inches. It can carry up to 250 pounds of weight, has overall dimensions of 28.35 inches x 14.57 inches x 21.06 inches, and weighs 46 lbs.
Get this chair if you value comfort and relaxation above all else and if you take frequent naps at your desk.
An ergonomic chair for every budget
It is important that you have a comfortable workstation with the right furniture that will help you work efficiently while preventing chronic pain and repetitive strain injuries. Take the time to explore what kind of chair would suit your needs and budget, then pick the chair that provides you the most comfort. You'll see almost an immediate difference—especially during long workdays!