Your work environment can have a significant impact on various aspects of your life. Not only can it affect your motivation to work and your performance, but it can also have an impact on your mood, drive, and mental health. If employees continue to work in a dull and uninspiring office setting with unfriendly and uninspired co-workers, they will also lack job satisfaction, which is why creating a positive and impactful workplace is critical for your organization's success.
Whether your workplace is entirely remote or you have already returned to the physical location, it is critical to encourage employee engagement and well-being within your team. Unfortunately, there is no manual on how you can lead through this change, which is why we've put together this guide that contains tips to implement an impactful workplace.
But before we get into the details of how to implement impactful workplaces, it is critical to understand the significance of a positive work environment.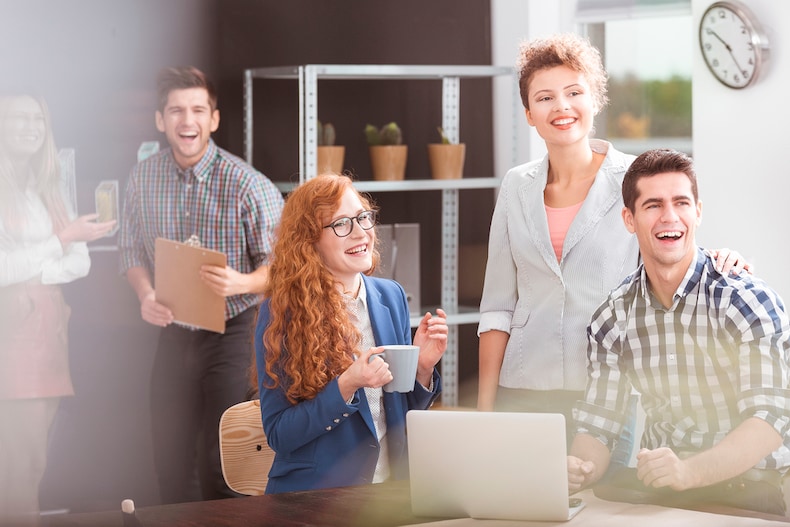 Significance of a Positive Work Environment
There are several reasons why creating a positive and impactful workplace is critical. It creates a positive work environment that deeply motivates and encourages your employees, which can lead to higher job satisfaction. Moreover, when employees are more satisfied with their jobs, they are also more likely to stay in the organization for longer. Apart from better employee retention, you can look forward to lesser stress among your employees when you create a positive and impactful workplace.
In a healthy work environment, both managers/employers and employees get an opportunity to share ideas that eventually contribute to the organization's success. When the work environment is positive, it also reflects in fewer absenteeism and, in some organizations, reduced compensation by employees for medical claims.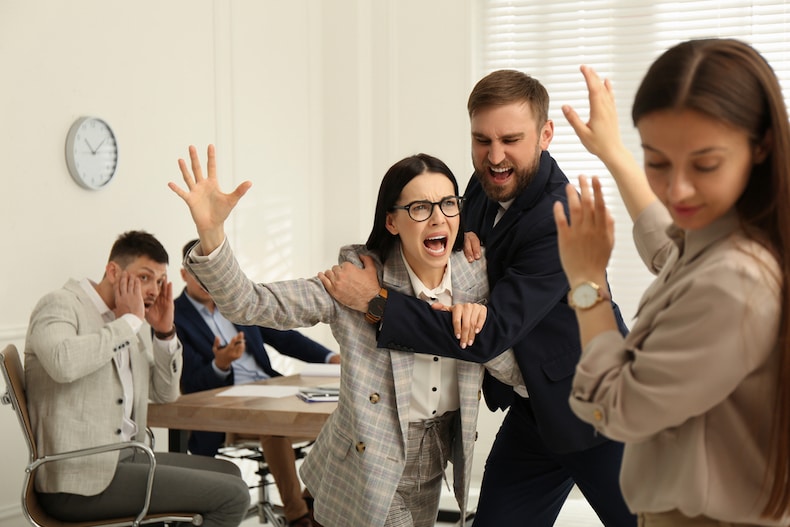 What Does a Toxic Office Environment Look Like?
While a positive and impactful work environment lies on one side of the spectrum, the other side features a toxic work environment. In a toxic
work environment, there is limited or no effective communication among employees. Moreover, it is also likely that there is miscommunication
or a lack of correct information.
Often, an inappropriate organizational culture where managers and employers prioritize business outcomes and expenses over employees' work-life balance and job satisfaction is also one of the most obvious indicators of a toxic workplace environment.
Now that you know the significance of an impactful work place, let's share a few tips that will help you implement impactful workplaces.

Tips to Implement Impactful Workplaces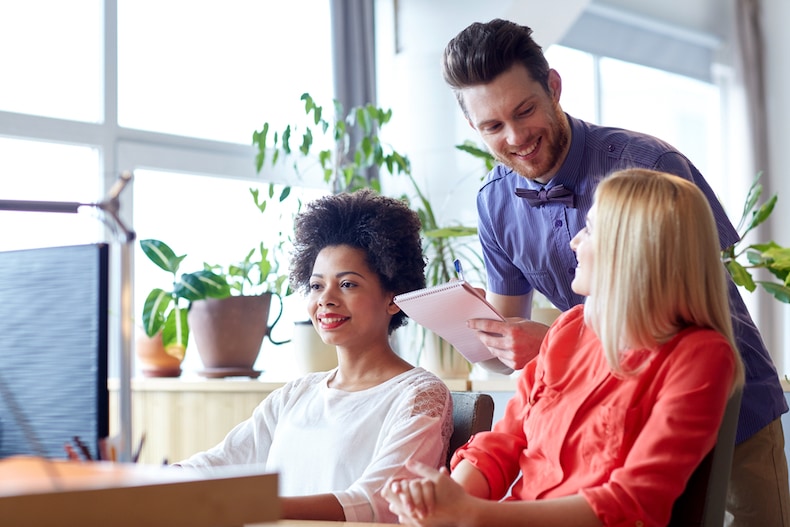 1. Hire Great Employees
Successful businesses understand that creating a positive work environment starts with hiring great employees. Make sure you choose employees for your business that are both professional and great team players. The same rule applies to employees who are already in the office. If your existing employees are not professional or cannot get along well as team players, they will likely turn out to be toxic employees who will then negatively impact your organization's culture.
It might come as a surprise, but the toxic work attitude of employees can be contagious. So while it is important to hire great employees who are great team players and have a professional attitude, it is equally important to let go of employees who have a toxic attitude towards work and the organization. Letting go of employees who negatively impact your workplace is one of the best ways to maintain a positive work environment.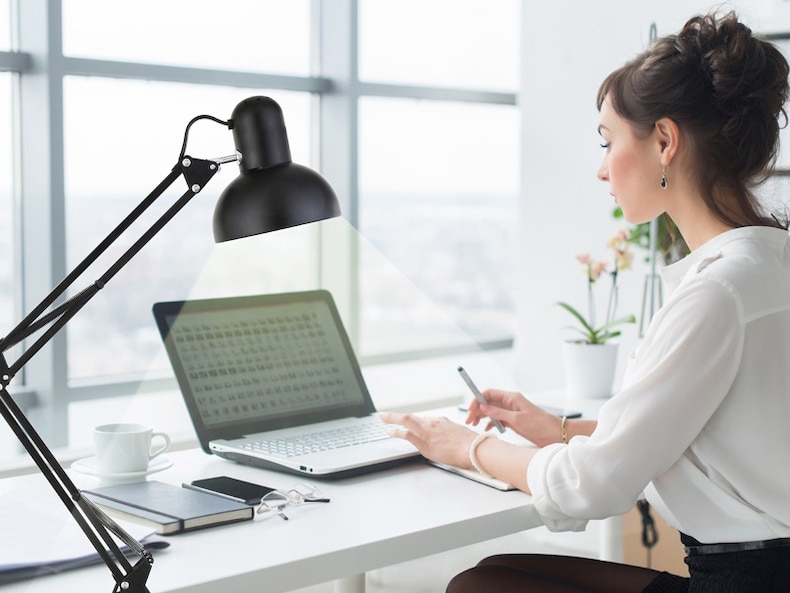 2. Improve the Lighting
It might come as a surprise to many of you, but lighting plays a significant role in employees' attitudes towards work and their work performance. Research suggests that exposure to natural light can significantly improve energy, mood, and mental health. Moreover, it also impacts productivity as it aids in improving focus. While it may not always be possible to incorporate natural light into a workspace setting,
you can look for other options that can improve the lighting. A better alternative for organizations and managers is to invest in alternative lighting sources such as light bulbs and lamps.
Investing in the right kind of lighting fixtures aids in reducing fatigue. Moreover, it also helps improve the work performance of employees.
Furthermore, when employees get better exposure to lighting, it enhances their happiness and overall job satisfaction. Therefore, it is important to invest in the right kind of lighting fixtures in brainstorming or meeting rooms. Moreover, you also need adequate lighting resources in conference rooms and all other areas of your office, as improving your office lighting can maximize employee productivity.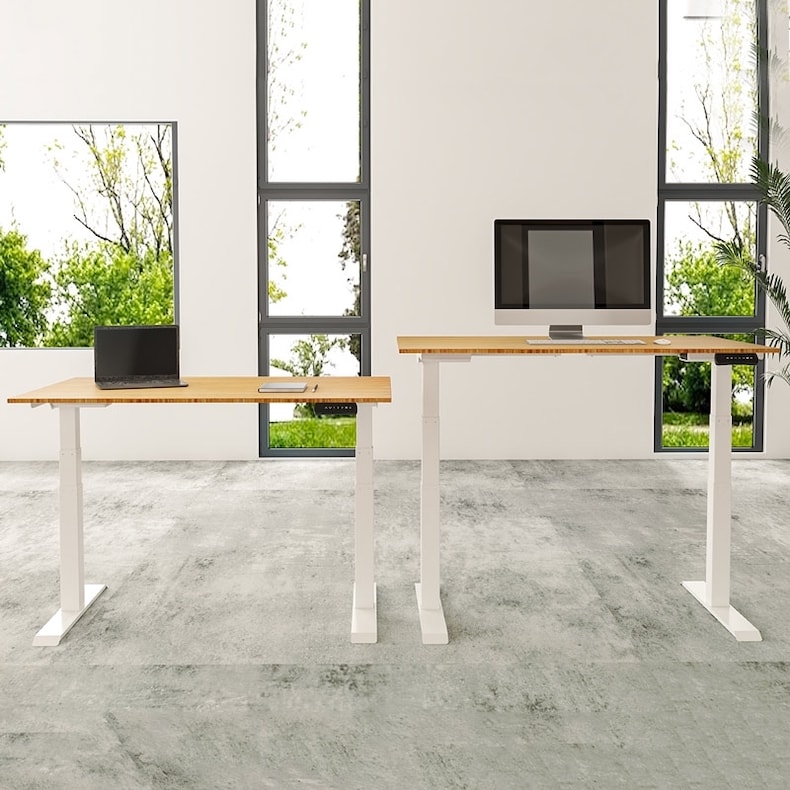 3. Make the Office Comfortable by Investing in Environmentally-Sustainable Products
Another tip that will facilitate the implementation of an impactful workplace is to make your office comfortable by investing in environmentally sustainable products. Even when you cannot make the most of sunshine, you can still create a relaxing work environment by choosing comfortable furniture for your employees which is also environmentally friendly.
Make sure you choose ergonomic office chairs for your employees as they have to spend most of their working hours sitting at a desk. For more ease and comfort of your employees, you can also plan investment in other ergonomic office equipment such as a height-adjustable standing desk. A height-adjustable standing desk allows employees with a desk job to alternate their positions from sitting to standing and vice versa.
With the use of a height-adjustable standing desk, employees can experience a boost in their productivity and performance while minimizing the risks associated with prolonged sitting.
If your organization is planning to invest in appropriate environmental-friendly office equipment to maximize employee comfort and productivity, then one of the best products that you can find on the market is the Kana Bamboo Standing Desk. The height-adjustable standing desk features a highly customizable frame and a powerful and robust structure with an advanced dual motor lifting system. The standing desk can seamlessly convert from a sitting to a standing desk and vice versa with utmost stability and balance. The Kana Bamboo Standing Desk is sustainably sourced as they are made using bamboo, which is a strong, durable, and sustainable resource. The production of the Kana Bamboo Standing Desk is chemical-free, so you end up with a desk that is more green and healthy as you use it every day.
Apart from investing in appropriate ergonomic office chairs and height-adjustable standing desks, you can also consider investing in under desk bikes or treadmills that help employees stay healthy while being at work. With investment in fitness equipment that aligns with office furniture, you can ensure that your employees can stay fit and healthy without taking out additional time from their schedules for fitness activities.
Another low-cost investment to make an impactful workplace that will also enhance the comfort of the workplace for employees is an investment in plants. There are several benefits of investing in plants in your office. Plants aid in reducing stress for employees. Moreover, they help boost employee productivity.
Furthermore, plants clean the air and make it more healthy for the employees. In a cleaner work environment, you can expect the employees to stay healthy and look forward to fewer absenteeism and lesser medical expense for your workforce.
While there are several other benefits of investing in plants for your workplace, one of the worth mentioning benefits is enhanced employees' creativity. The presence of plants in the office reduces stress and boosts employee creativity, which is an additional benefit to the organization.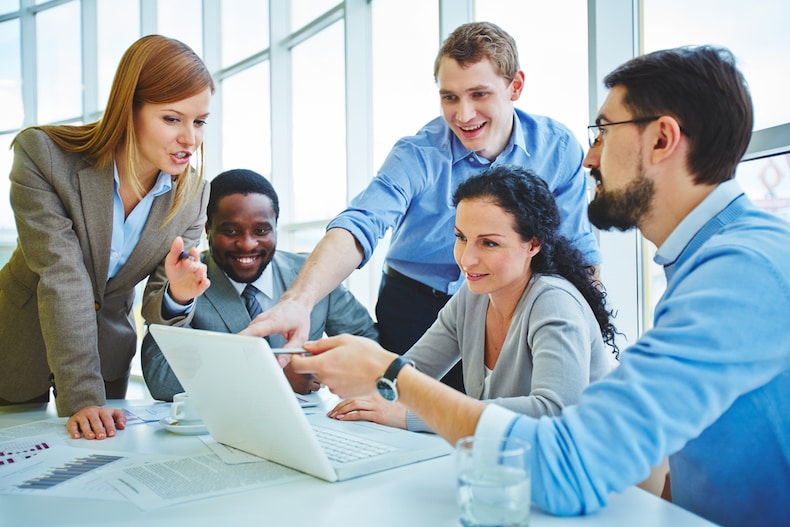 4. Improve Communication
If you are looking forward to making your workplace more impactful, you should be mindful of how the managers interact with the employees. Moreover, you should also be mindful of how employees interact among themselves.
The senior management of the organization should focus on improving communication with other members of the team. The communication between the senior management and employees should be such that it boosts the morale of employees. One possible approach is to incorporate positive reinforcement in communication at different managerial levels.
Moreover, as an organization, you should also encourage employees at all levels to communicate effectively with each other. To ensure that all employees communicate effectively, you can invest in communication tools and create an open environment where all employees can make time to meet one-on-one, or through communication tools so they are all on the same page.
Remember, employees feel motivated and valued when they work in an environment where they get positive reinforcement and are shown that their contribution to the organization is an asset to the business's success. However, it is also important that employees are not the only ones who get evaluated. It is important that managers and other members of the senior management are also open to feedback as it can positively contribute to the organization's success.
Lastly, as your organization is working on improving communication, don't forget to show gratitude to all organization members for their hard work. When employees feel appreciated, it ignites enthusiasm and motivates them to continue to do better.

Final Words
By using each of these tips, you can improve your workplace environment, retain the perfect employees for your business and make the most of the most valuable resource for your organization; your employees. You can start with a self-audit of your business practices and see the areas
where you need to improve to maximize your employee's productivity and job satisfaction.