The final few months of the year provide us with many things. It provides us with joyous holidays like Thanksgiving or Christmas but more importantly can provide us with quite the cold weather all around us. Winter brings the sniffles, colds, and even worse can bring on the flu. With working from home, we have our little slice of work carved out for us to focus, stay on task and do what we can to climb the corporate ladder.
Everyone by now knows that the biggest contributor for people working from home is COVID-19. With many people being affected by the virus, refusing to get vaccinated or even the increase of variants of the virus coming out, employers have wanted to do what they can to keep their employees safe. The answer to this of course was having their employees work from home.
Working from home has provided many people to avoid the general public unless they need to be around them, as well as a comfortable way to earn a living. Some people working from home may be seasoned veterans earning a living this way while others are just now having the opportunity to do so. Either way, if you are new to this concept or not, the biggest thing to always keep in mind is how your work-from-home office environment is set up. Many people just get a desk and chair, then whatever work equipment they need and leave it at that. The biggest thing that people tend to not keep in mind when working from home is the continuously changing climate around us.
To some, winter affects their comfort level much more than the heat that summer generates. Some people feel that being cold is far worse than being sweaty from the summer. Granted temperature control might be the biggest thing your work-from-home station could use, there are many things that you could have in your work-from-home office that will have you prepared for the winter weather. No matter where you are, you are most likely like many people who can lose focus fast. So, what can you do to keep your focus, energy, and livelihood ready for the winter months while you work from home? There are a few factors you can take into consideration. These are how your work-from-home environment affects you mentally, physically and how well it keeps your focus on track. No matter what you do for work, all these factors should be the main part of the foundation for your work from home station.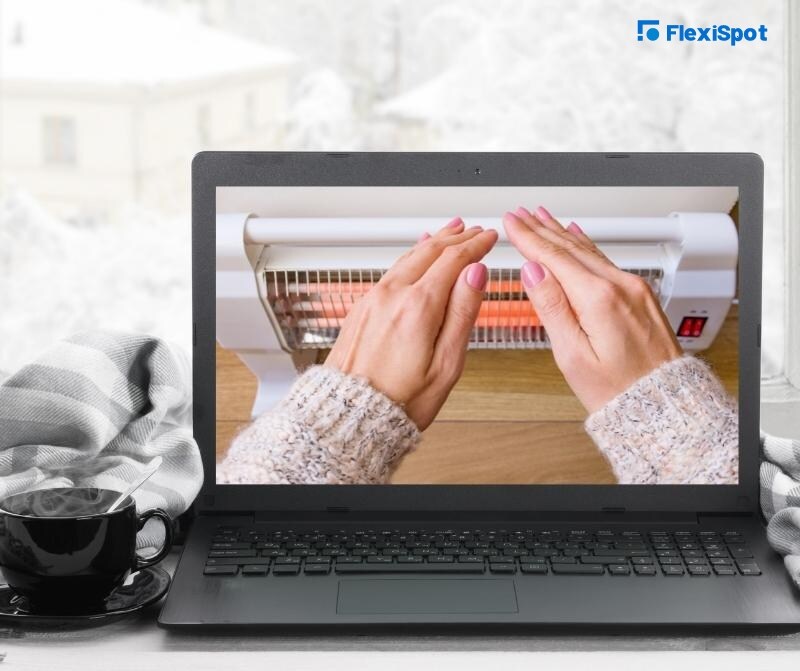 The first would be being able to control the temperature in your work from home environment. No one wants to heat or cool the whole house when you are mainly just using one room. Getting yourself an electric heater with a cooling option will have you taking on any temperature but staying cozy while you work from home.
Some people do things differently. Some of us tend to just wrap a blanket around our legs and wear a hoodie, but then you are having to create that whole process over again. Having an electric heater with a cooling option will make things as easy as flipping a switch. The next thing you need will be a desk or filing cabinet that has drawers. Why is this important you may ask? Many people will admit that their biggest distraction is their phone. We have many moments where we just want to take a quick peek at social media and before we know it 45 minutes have already passed.
Putting your phone out of sight will put it out of mind and help you train yourself not to worry about it until the appropriate time when you are on a break. The same can be said about smartwatches. While they are very helpful in alerting us with a message or call, constant vibrating can be distracting. If you can, put your smartwatch on theater mode or turn off the vibrating notifications. This will help you keep track of time when you need it but also give you a chance to not break your focus.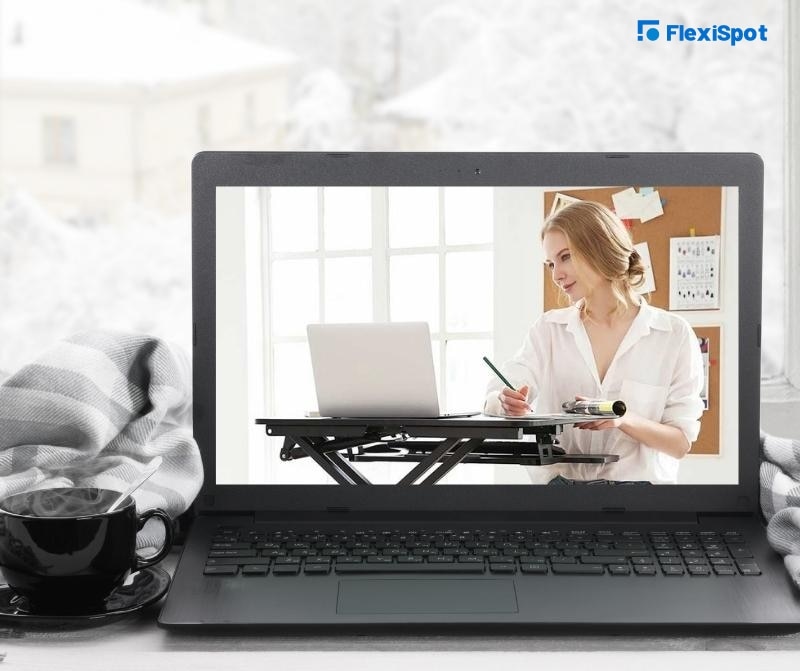 Another thing you will need for your work from home office to help with your winter needs (possibly even your spring and summer ones too) will be to find a way to not strain your eyes while keeping your work from home environment in a low lighted state.
One of the biggest complaints people have with working in an office is the constant blaring of the fluorescent lights to the point we may end up leaving work with a headache. If you are in a room with a window, then utilize it to let a bit of natural light in. Another reason why it is helpful to be in a low-lighted room while working from home is to help keep your electricity costs low.
With you working from home, your electricity bill may most likely spike up a little bit. Running a computer 8 hours a day, 5 days a week will add up after a while and no one wants to shell out more money for bills than they need to. Working in a room with the lights off can be quite calming, help you focus, and feel more relaxed. Not everyone is like this but some people feel that being in a low-lighted area is great for relaxation. Some people who follow the practices of yoga and meditation will sometimes utilize a low-lighted room to help calm their minds. The same could be done for you while you work from home.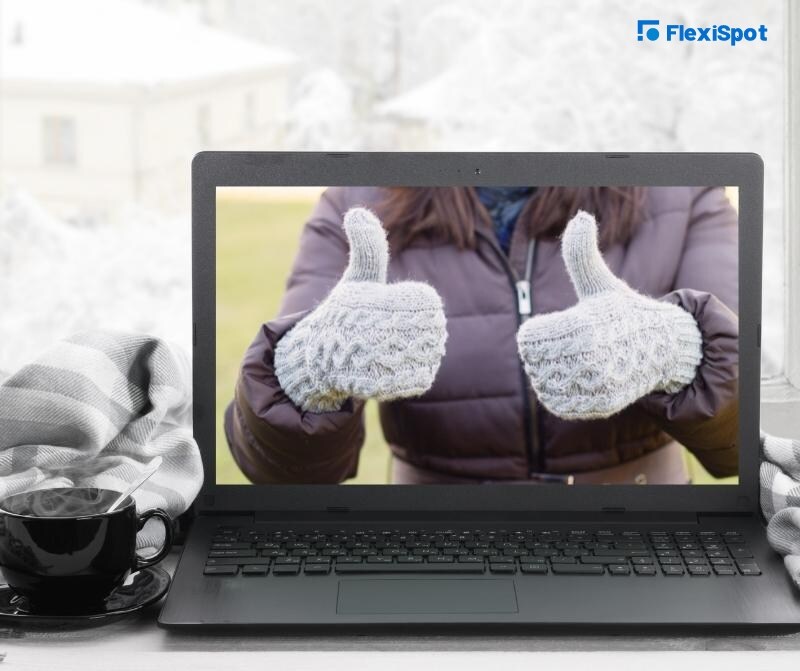 A third thing you can do towards making your work from home station ready for winter have some light knitted gloves available. Even if you are in a room that has a pretty good flow of heat going, you are more than likely going to experience your hands getting a bit cold while you are working. Having your hands comfortable and warm while you work will help your body produce more circulation, prevent you from needing to stop constantly to warm them up and you also get the convenience of not letting something like your hands feeling uncomfortably cold break your concentration at work.
With getting close to wrapping up our list, our second to the last thing you can do for your work from home environment is prevent noises from outside bothering you. No matter if your kids are home while you are working due to winter break, or the constant noise of the world around you is blaring at you, you will want to keep all of that noise out so that you don't lose your focus on what you are doing.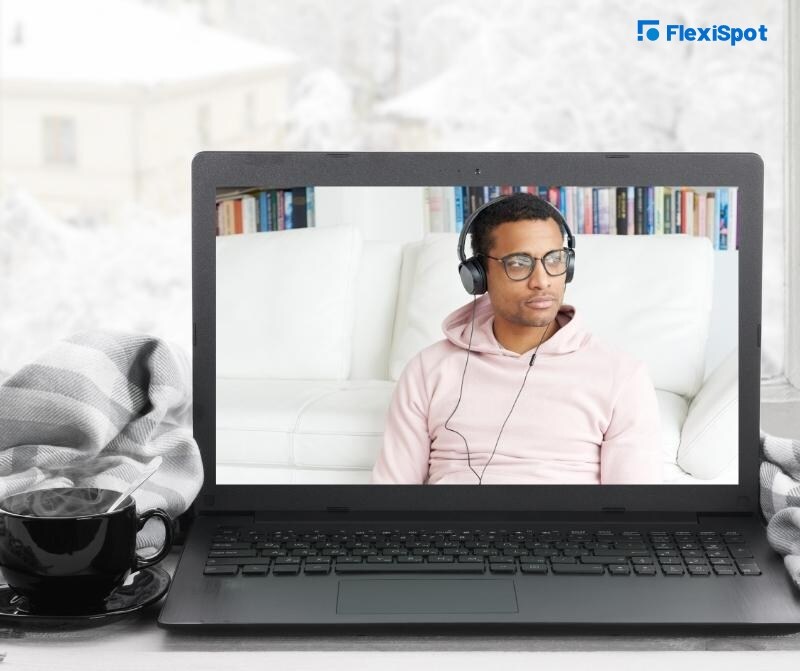 Now, this isn't just something as blocking the noise out with earplugs or something like that. It is about creating a peaceful noise environment to wear your subconscious can enjoy the sounds of music or a podcast while you focus on turning that much-needed work project in. This is great for focus, so well in fact if you remember back to the days when you were in school, you most likely had music playing while you did your homework. It creates your own personal bubble of success.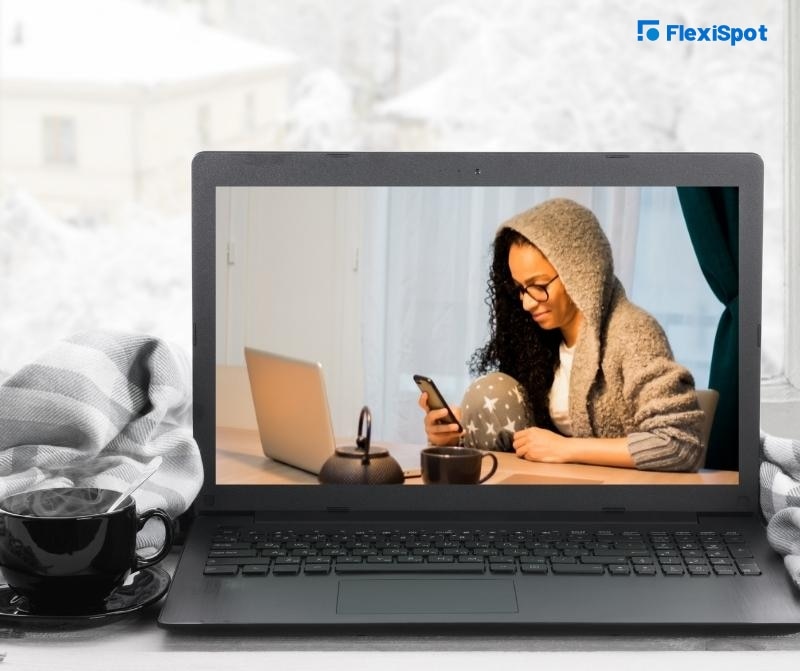 Lastly, the thing you will need the most out of your work from home environment is going to be comfortable. Most of us who are working from home still get dressed for the day even though we are working, while the smarter half of us are wearing comfortable clothing so we can be at the highest efficiency. Now I am not suggesting you work in your PJs (even though some of us happily do) but I am suggesting finding some comfortable clothing that you would say use to relax on a weekend.
This could be anything from workout pants, an old T-shirt, or even just some comfy slippers to keep your feet warm and relaxed. It may be hard for most of us to admit but having to tuck in your shirt or wear your formal best on a weekly best may claw away at us from time to time. Being able to wear something relaxing and comfortable will keep that from chipping away at you and make you feel very focused. The best thing to take away from this is finding ways that you can stay efficient, and focused while you work. Remember you have what it takes to grasp your success.