In 2020, furniture sales generated over $15.4 billion in the US. This effectively makes the United States the largest market for office furniture, and where there's money, you will always find the most prominent brands fighting for that piece of the cake.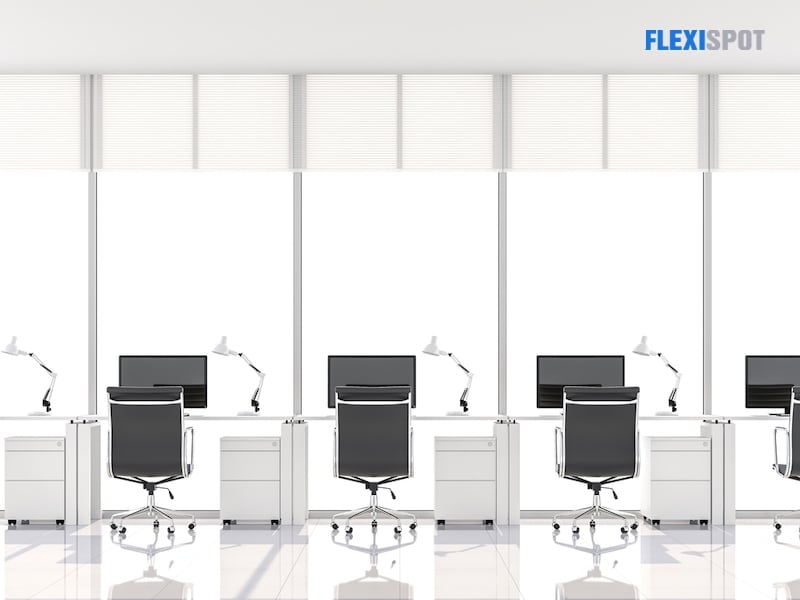 There are countless office furniture makers located in the United States who are top suppliers of quality office furniture around the world. We are going to explore the ones that made the headlines in 2021 with some unique offerings that have changed the office space. If you have been thinking of furnishing your new office but don't know who to turn to, then this is for you.

Flexispot
Flexispot is the home of variety and has been for the last 20 years. Anything related to office furniture and more can be found under their roof in all variations that will blow your mind. What makes Flexispot stand out goes beyond the mere manufacture of office chairs and desks. A lot of research, creativity, and engineering goes into every piece of furniture made to ensure that the user gets their money's worth as fast as functionality and their well-being are concerned.
The Flexispot catalog includes standing desks, ergonomic office chairs, health & fitness accessories, among many others.

Top Selling Product - Seiffen Laminated Standing Desk
Costing $209 only, the Seiffen Laminated Standing Desk is a great bargain, all features considered. Some of them include the following.
Automatic height adjustments.
Spacious desktop surface for your computers, notebooks, and other tools.
Durable construction that will last you years.
Multiple functionalities.
Portable and environmentally friendly.
Steelcase
Steelcase was founded in 1912 in Michigan, and over the years, the company has been able to evolve with the times. The fact that it is still around today, squaring it with the industry's big boys,height-adjustable is all the proof you need to know that you are dealing with an office furniture manufacturer that knows what they are doing. Steelcase is home to over 12,000 employees and has branches worldwide.
Top Selling Product - Ology Desk
Ology Desk is a height adjustable working desk that is aimed at creatives who spend most of their time hunched over their desks working. Notable features include the following.
Comfortable and designed to counter back and neck pains.
It is height-adjustable.
Compatible with most chairs.
The desktop comes with an antimicrobial film.
Herman Miller
It is hard to talk about office furniture without mentioning Herman Miller. The company is one of the oldest in the world, having been around for 115 years and still counting. Located in Michigan, Herman Miller has created a reputation for itself as a high-quality and high-end office furniture manufacturer. Some of its notable creations include the Aeron chair, Equa chair,among many others.
Top Selling Product - Aeron Chairs
Aeron chairs from Herman Miller look like something that you'd expect to see in a futuristic movie; they simply look stunning. The following are some of the notable features.
Sleek design.
Ergonomic and comfortable structure.
High-quality construction.
Adjustable height.
Urban Office
Urban Office is relatively young compared to Steelcase and Herman Miller. It was founded in 2005, but within that short period of time, the company has been able to carve out a name for itself in the highly competitive office furniture market. The company is best known for making customized office options for their clients, and their catalog ranges from chairs to desks, among many other office-related furniture.
Top Selling Product - Se Lab Tableboard
Se Lab Tableboard is a unique writable table that can be flipped back to form a whiteboard. The switch back and forth from a desk to a whiteboard is done automatically by an electronic mechanism. The following are some of the notable features.
Electronic adjustments powered by a battery
2-in-1 office table and whiteboard
Agile and convenience
Great design with high-end construction.
Haworth
Haworth is another behemoth that has its headquarters in Michigan. But unlike most of the other furniture companies that hail from the same state, Haworth set its sight on the global market, setting up more than 650 distribution centers around the world that ensure their products are able to reach their clients in remote places. They are best known for making excellent office chairs that are engineered for comfort and style.
Top Selling Product - Haworth Fern
Many people have described the Haworth Fern to be one of the best edgeless comfort chairs for office use, and the following are some of the notable features.
Great design and colors
Ergonomic design
Great lumbar support
Height adjustable with nine customization levels
HNI
HNI was founded in Iowa about 76 years ago, and over that period of time, it has been able to produce all kinds of office furniture that have revolutionized how workstations function. The company is now a multinational with branches on all the continents with an employee population of almost 10,000. The most popular products in their catalog are office desks and chairs.
Top Selling Product - Stava Home Desk
The Stava Home Desk is built for convenience, the ideal furniture for anyone who has to work from home during the ongoing pandemic. The following are some of the main features.
Great stylish design.
A solid framework for supporting heavy loads.
Two-tiered work surfaces.
Easy installation.
Knoll Inc
Knoll Inc was established in 1938 in New York by a couple, Hans Knoll and Florence Knoll. The two wanted to create unique furniture that was suited for office work at a time when the demand for office products was starting to shoot up as the world was recovering from the great depression. Currently, the company is based in Pennsylvania and has branches in Europe. The company is known for its unique designs, thanks to its constant collaborations with some of the biggest furniture designers in the world.
Top Selling Product - Generation by Knoll
Generation by Knoll is one of the most aesthetically pleasing office chairs you will ever come across. The following are some of the features you should expect when you choose to go with this option.
Choice of 6 bright colors
Height adjustable
Comfortable padded seats
Breathable backrest
Cushioned armrests
Solid construction
Global Furniture Group
Global Furniture Group was founded in 1966 with the aim of providing affordable office furniture to companies that were starting out for the first time. This move won them a good number of customers from the very start, some of whom continue to source their furniture needs from the company. Global Furniture Group is more than just a manufacturer; it has a network of distributors and suppliers who ensure the products reach all their clients no matter how far they may be. Some of the notable furniture items that the company specializes in making include tables, chairs, desks, storage products, among many others. 
Top Selling Product - Bridges II Benching
Bridges II Benching is a combination of office chairs and a huge desk that can accommodate more than four people at a time. It is a design that is aimed at open-plan offices that employ a vast number of peop[le. The following are some of the features.
Huge space for accommodating large numbers.
Stylish design.
Power access ports.
Spacious storage units.
Solid and durable construction.
Kimball
Kimball is another big brand name that has been around the longest on this list. The company was founded in Chicago in 1857 as a piano dealership. Over time, it shifted its focus to office furniture to take advantage of the office boom that pushed the demand for office furniture up. It has never looked back again. With over 3,000 employees to date, Kimball makes all kinds of office furniture, from chairs, standing desks, converters, and many others. Wellness and style are at the core of their designs, and this explains how the company has been able to survive for this long against an ever-increasing threat of competition.
Top Selling Product - KORE Work Cart
KORE™ Work Cart is an ingenious product from Kimbal that adds wheels to a combination of an adjustable desk and chair. It is ideal for people who love moving around any available space without having to break their back while at it. The following are some of the notable features.
Great mobility.
Convenient combination of desk and chair.
Aesthetic appeal.
Durable construction.
Conclusion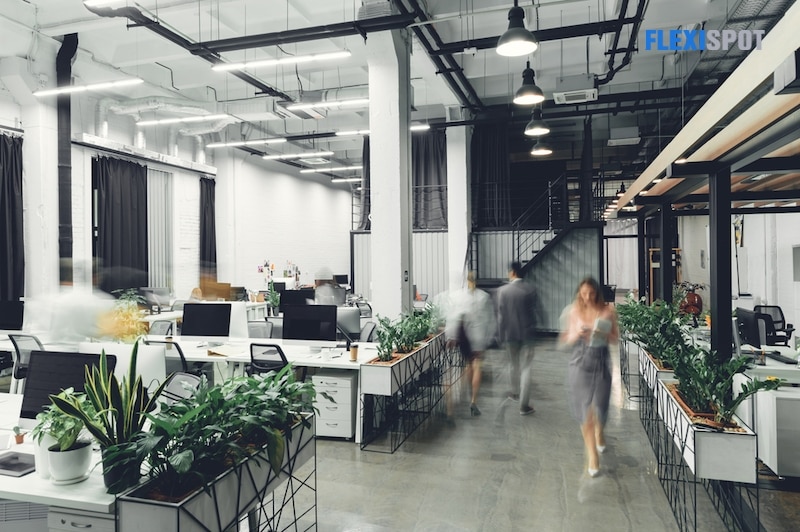 These can rightfully be considered to be the market leaders in today's office furniture industry. Their continued dedication to research in order to come up with functional furniture pieces that bolster the health and wellness of the users is an effort worth applauding. If you are looking to buy furniture for your office, consider expanding your search a little wider as there are many other brands that may have what you need. In the meantime, these nine should keep you occupied until then.