Think twice before quitting your day job to pursue a career in gaming. While there are very minimal things that are required for you to give upfront, building an online audience is no joke. The billion-dollar sector will undoubtedly have a place for you to have a foothold of the market share but given how many people are vying to become the next PewDiePie, your odds of even making a living from the very is looking very bleak.
But genuine gamers never play for cash. Next to a solid game and the necessary upfront commitment, the money and fame are merely glittery bonuses. But if you are looking for ways to grow money and you are good at gaming, follow these steps: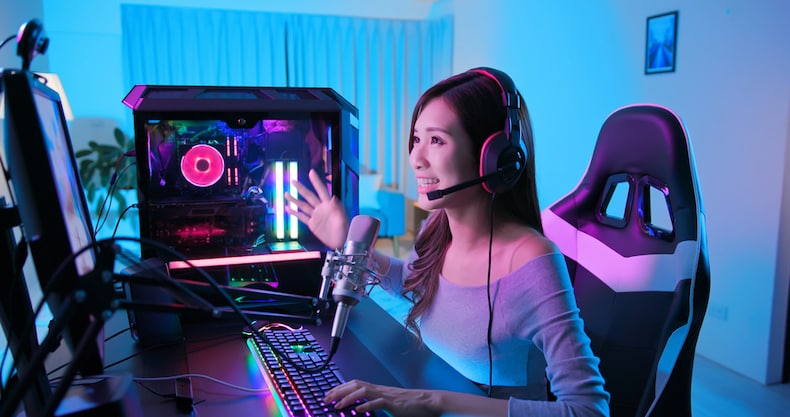 Decide on a specialty.
You must decide which of the many ways to make money from gaming best suits you. You might want to try video streaming, where you essentially play the game and provide comments on how it's going while a viewer-friendly camera records everything you do for your audience to watch. Or you may decide to become a gaming journalist and write about the game. Additionally, you can judge the caliber of newly created games or teach people how to play a game you've previously mastered. As a professional gamer, you can also participate in e-sports competitions. Some games may even pay you just for playing them, while you can make use of your YouTube channel to earn money.
Briefly stated, you can select from the following gaming careers: gaming Youtuber, video game coaching, quality assurance tester, video streaming, gaming journalism, and as professional gamer.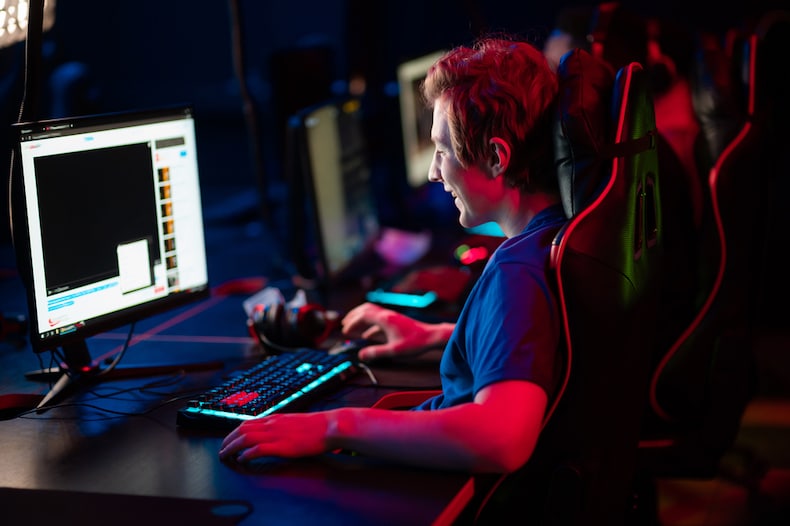 Create a profile.
There are many sites where you may establish a reputation in online video gaming. You can broadcast your gaming on YouTube, Twitch, or Facebook. One website that pays people for creating the first thorough walkthrough of a game is GameFAQs. You may consider starting a gaming podcast using the app Anchor or writing for well-known gaming websites like IGN. You can submit your application to websites that offer playtesting on demand, like PlaytestCloud, BetaFamily, and beta testing. Aim to participate in tournaments at Gamerz Arena or Game Battles.
All you need to do is conduct thorough research online.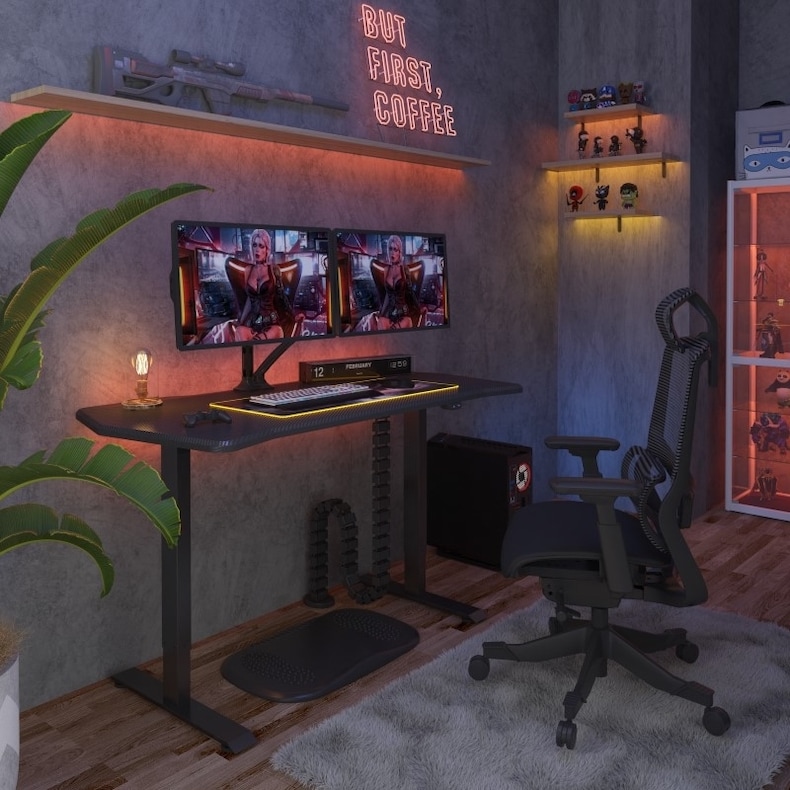 Create a gaming room at home.
Depending on the specialization you picked, your gaming area's needs will seem different. For instance, you need a good camera, microphone, and headphones if you want to start streaming videos. As a quality assurance tester or a video game journalist, you won't necessarily require these. But for every kind of gamer that monetizes the hobby, a strong desktop computer or laptop and a steady Internet connection are necessities.
Use a desk with unbeatable stability and a trustworthy weight capacity instead. The FlexiSpot E7 is BIFMA-certified, adding to the desk's assurances of stability. Its leg columns are thicker than typical, and a scientific design limits the column gap to 0.05 mm, assuring a smooth lifting process. It is capable of supporting a weight of 355 pounds and can easily support the weight of two individuals.
The foundation is constructed from solid carbon steel that meets automotive material standards. You can be sure that this will always be stable even if your goods aren't arranged equally across the desk.
Additionally, you can be sure of its longevity because the E7 passed 20k motion tests at the FlexiSpot lab, proving that it is built to last. You'd adore its svelte appearance thanks to the laser-welding method utilized to
construct its frame. It has visually appealing leg construction with no holes. Its anti-wear coating and temperature resistance ensure that the color will stay constant in the future.
Its adjustable height range is from 22.8" to 48.4", making it comfortable for those who are 4'2" to 6'4" tall.
It has a built-in cable tray that is conveniently concealed beneath the desktop, which organizes and beautifies your workstation. It features four customizable height presets, a child-lock button, and a quality keypad with USB charging ports.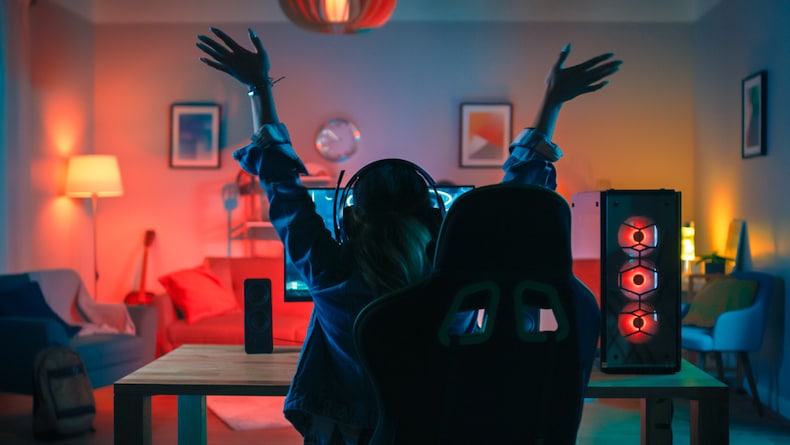 Strive to become a top player in the game.
You must be the greatest at it in order to place well in tournaments, attract viewers to your streams, and establish your authority when reviewing or testing games. Play the game until you are familiar with all of its features and intricacies. Play online with other players and pick up tactics from them. Watch tutorials and read reviews. If you excel at what you do, people will notice and begin to talk about you.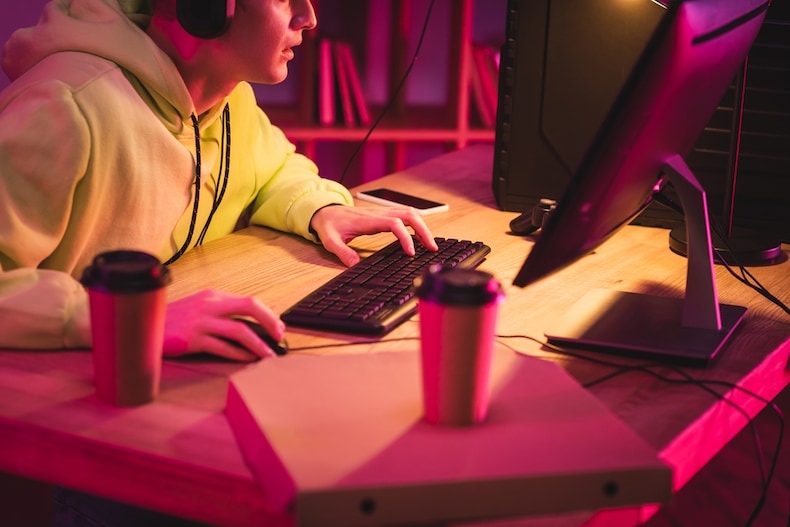 Let everyone know what you are doing.
You must build and bolster your brand if you want to be an influencer in the gaming sector. Create a logo and pick a name that will catch people's attention. Establish social media profiles to advertise your streams and reviews. Inform your loved ones and acquaintances. Talk to other gamers and post in forums. Use up all of your social media followers by liking and sharing everything you can. If there isn't a significant increase in viewers just yet, try not to get disheartened. Any master or famous gamer started from nothing, and your gaming career is only in its beginning phase. Drop the shame and show people that you love what you are doing.
Final Word
Making money while playing video games may seem simple, especially if you enjoy the game and play it frequently. But to even reach 10 viewers every stream, it takes building an audience—a Herculean endeavor. As a result, you must be willing to work hard, hustle, and have a thick skin if you genuinely desire to earn money or even grow a fortune from gaming. Brace yourself, because this is going to be a wild journey.
The goal of making money should not, however, overshadow the enjoyment of gaming or the reasons you were addicted to it from the very start. Keep in mind that the cash starts from just being a bonus—and a labor-intensive one for sure.