Mindset can impact one's mood. When you feel sad and listless, it will become harder to move and get things done. When you feel happy and motivated, you think that you can conquer anything and everything that will come your way. 
If you keep the negative and languishing feeling and mindset, you will not get things done. This is where the right mindset and positive affirmation comes into play. Many people ask if a positive workplace affirmation might affect their work outcomes. 
The quotations have gained a lot of traction, so you might want to see if they can benefit you and your team, whether you are working remotely or on-site.

What Is a Positive Affirmation and How Does It Work?
Affirmations for professional success are also known as positive affirmations. They are slogans that will inspire you or others to accomplish better work.
You have employed positive mantras for work if you have ever convinced yourself that you are capable of doing something or reaching a specific goal. They may improve your mood and help you acquire what you desire because they make you feel confident.
If you want to establish a positive thinking workplace, you can use a variety of quotes. However, you should understand how they function to get the most out of them.
Positive affirmations have been examined for many years. Scholars have studied their psychological impact in a variety of domains of human life, which is why many managers today utilize them at work.
Positive affirmations, despite appearing to be simple phrases, can have a significant impact on someone's work performance, especially if they operate in a hybrid environment. 
They may be able to improve their productivity and happiness, as well as their talents, and assist them in overcoming unfavorable behaviors or thinking patterns.
Are Positive Affirmations Effective?
In the workplace, positive affirmations can be quite beneficial. Assume you are a hybrid working employee whose supervisor constantly criticizes you, compares you to the best employees, and makes you fear losing your job.
You may suffer the worry and persistent fear of losing your employment if this is the case. As a result, even though you are typically very productive at what you do, you may make mistakes.
Consider having a manager who believes in you and your abilities. They make you and everyone else feel like you are part of something big, and they are proud of everyone's accomplishments. They also employ positive affirmations regularly.
You probably would not be scared in the least. Because you believe in your abilities, you may believe there is nothing you cannot do at work. As a result, you may be extremely productive while also enjoying every minute of your workday.
Positive quotes are extremely effective in any workplace, especially with a hybrid workforce. They assist employees in overcoming their phobias and negative thought habits, allowing them to achieve greater results in their work. 
In other words, they can affect the thoughts of their employees, resulting in far better performance.

How to Use Positive Affirmations Effectively
Even though positive workplace affirmations can make a difference, not all managers know how to apply them. As a result, you must understand a few pointers for making quotes work for your business.
Quotes on positive company culture should not be selected at random. You must know when and how to employ them. As a result, there are a few instances where they may be more successful.
When you create new objectives for yourself or your team, one of the ideal times to employ affirmations for work success is when you set new goals for yourself or your team. You might tell them over and over that, you believe in their abilities and are confident in their ability to succeed.
Additionally, at the start of each week, you might use optimistic mantras for work. This could assist you and your staff feel more optimistic about the days ahead and start their tasks with a positive attitude.
Positive affirmations could be a terrific technique to keep your employees motivated. In some situations, they may even work as well as coffee in terms of energizing and focusing your employees as they begin the week.
You should also revise your positive affirmations regularly. The quotes you choose may work at first, but based on your current objectives, you may need to adjust them. Always double-check what you are saying to make sure it is in line with your goals.
Finally, include them in obvious areas like emails, your hoteling office space's surfaces, notice boards, hybrid work schedules, and even your phone notifications. If you have a flexible workspace, make use of it so that you and your team are forced to read the quotations and incorporate them into their daily work routines.
The Influence of a Positive Attitude
If you have ever had negative thoughts annoy you at work, you are aware of the necessity of maintaining a positive attitude.
Negative thoughts might impair your work performance and make you feel nervous or depressed about your job. Furthermore, they may lead you to believe that you are unqualified for your position.
If you are trying to overcome negative ideas, positive affirmations might be beneficial. They help you maintain a positive outlook by reminding you of positive things that make you feel good.
It may be tough to adjust to utilizing positive affirmations at first. It does, however, become a lot easier over time. You can grow accustomed to the quotes and embrace them in your professional life.
Pros and Cons of Using Positive Affirmations
There are many advantages to using a positive affirmation at work, but there are also some drawbacks to consider. They have the potential to boost your and your team's productivity. You and your team will be able to attain work goals more effectively if you use motivational and positive affirmations properly. 
Not to mention that it would have a significant effect on one's mood. All you have to do now is find the perfect ones to use. The more you include them into your daily routine, the more efficiently you will be able to do your work responsibilities.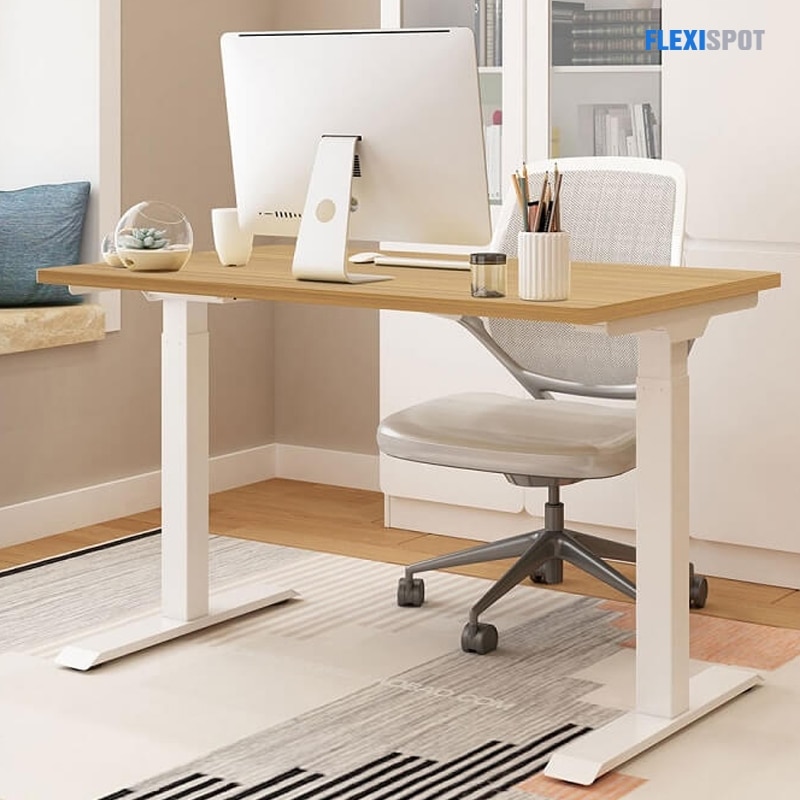 Positive affirmations affect work perspective. When you have the right point of view towards your work, it is easy for you to get things done. This is the same with having ergonomic equipment. 
Unlike old typical office tools, they imply the standard workflow. With ergonomic office equipment like a standing desk, you can get active and view your work in a new light. 
This will complement your mindset and approach towards your daily work routine. Check out the Kana Bamboo Standing Desk on flexispot.com. Head on to their website now.
Final Thoughts
Positive affirmations may alter your perception of your work. Because they make you feel cheerful, hopeful, and inspired, they may be able to help you have a better experience with your team. 
They also encourage your staff to be the best version of themselves while at work. Even though it will take some effort to identify the finest affirmations to employ, it will be worthwhile if you want to see positive changes in your office. Now that you know more, what you have learned is to good use!