There are numerous justifications for consumers not purchasing ergonomic furniture. Despite hearing about the advantages and firsthand testimonials from people they can trust, consumers nonetheless choose not to purchase ergonomic furniture for a number of distinct causes. They'll most likely simply nod in agreement and continue utilizing standard office furniture, which is not made to meet their demands when working while sitting for extended periods of time.
People often complain that ergonomic furniture is pricey. Why would they need to purchase one that is much more expensive if they can use a standard regular chair or regular table to finish their work on that is much cheaper than the ergonomic desk or chair. They don't appreciate or see the need to spend more money on a job that ought to be paying them rather than taking their money.
These folks ought to be receptive to new ideas. When you purchase ergonomic furniture, you are essentially making an investment for your profitability and well-being. You increase your productivity and efficiency at work, which gives you a lot of time for side jobs or a work-life balance. If you need it, this will enable you to make extra money. Additionally, because you pay for quality that is assured to be sturdy and last for a long time, you won't need to buy furniture on a regular basis. By avoiding prolonged periods of sitting, you are also preventing the onset of chronic ailments.
You won't need as much of your health insurance when you're older since you won't have an illness brought on by too much sitting each day of the week because it will be much easier to switch between a sitting and a standing position.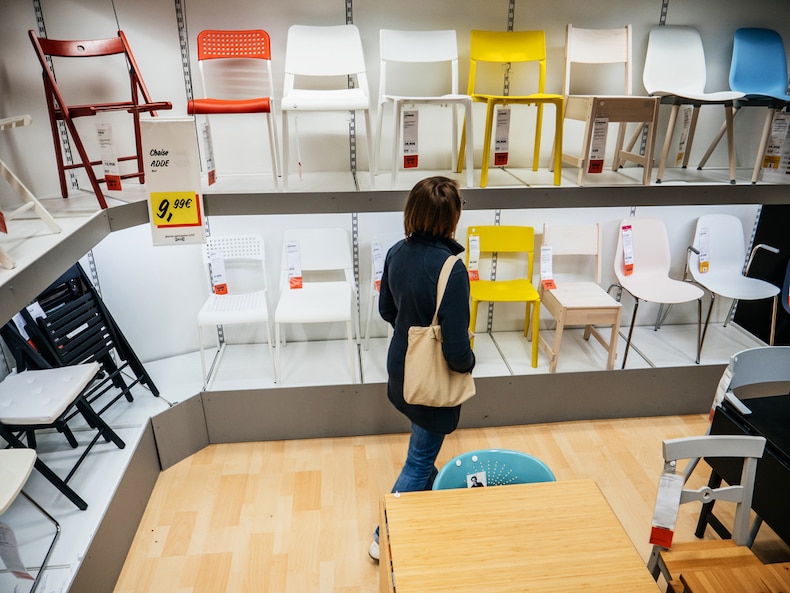 People also hesitate to purchase ergonomic furniture because they believe it is merely a fad that will pass away someday. They are unable to comprehend how it can improve the standard of their working lives. They believe it to be merely marketing hype and a passing trend rather than a real, tested science. Being blind and deaf to the cold-blooded facts is what this is. Many people have already vouched for the science behind ergonomic furniture, describing how it has improved their productivity and safeguarded their overall health. It is neither an opinion nor a paid advertisement. The reason why so many people have purchased their own ergonomic piece of furniture is because they experienced the so-called benefits themselves.
They already have functional furnishings for them, so why would they even bother to get new ones? Compared to buying clothing and food, convincing consumers to buy new furniture is far more difficult. Furniture can be used for many years, and we may become so accustomed to it that we fail to notice the detrimental effects it has had on our lives. Once you've used ergonomic furniture, you'll be pleasantly pleased by the convenience and comfort it can provide. You'll likely reflect on why you didn't follow the "trend" earlier.
Another reason is that these people just haven't found the brand for them. They believe in the science of ergonomics but are too discerning to just buy from an ergonomic brand they got introduced to through a social media ad. They want to do their own thorough research and since they're already going to spend their money anyway, they want it to be used for the best ergonomic product out there.
Introducing Flexispot, a brand that you can trust with its strong commitment to improving the quality of its customers' lives while meeting their demands.
Here are some products from the brand that might just change your opinion and make you invest in ergonomic furniture.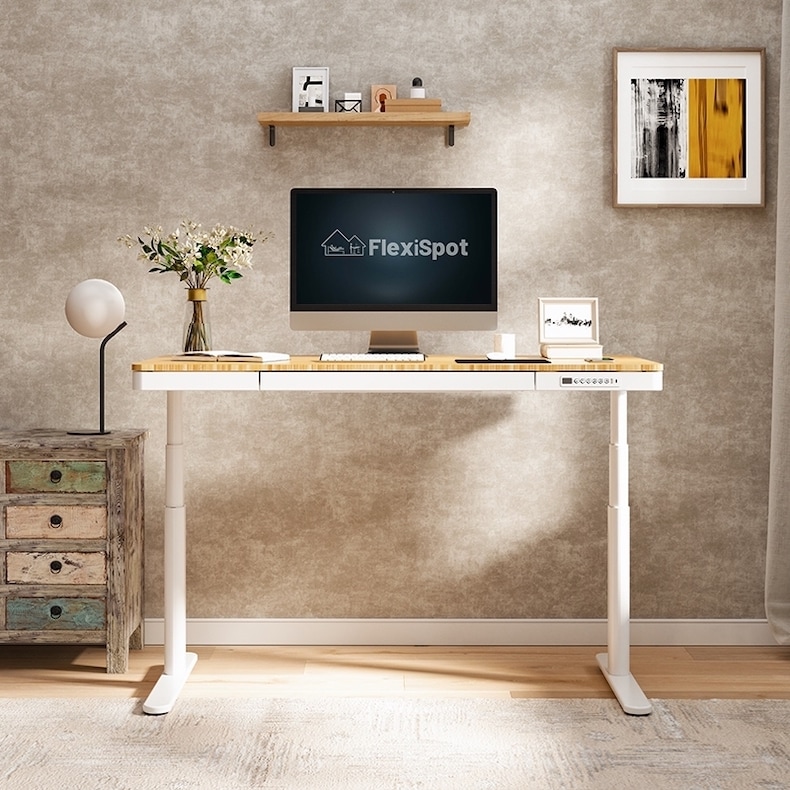 This is one of FlexiSpot's multifunctional standing desks. With wireless charging, a storage drawer, and an improved design, this new FlexiSpot product seals the deal. The design was refined by the clever brains at FlexiSpot HQ, who also incorporated a dual-motor lifting mechanism to ensure that the desk is stable even when it is at its highest point. Since the desk's height range is wider than that of comparable FlexiSpot products (24.0" to 49.2"), customers with heights ranging from 4'3" to 6'5" can make use of it.
You can wirelessly charge your smartphone on the desktop without connecting it because it has an integrated wireless charger. Don't worry; the majority of wireless charging devices are compatible with it. The Q8 also features an under-desk cable management tray to prevent tangled cords.
Of course, who wouldn't like the fact that a drawer is already integrated into it? The desktop is composed of bamboo, has a working space of 55" x 28", can hold 220 pounds of weight, and measures 28.3" x 12.8" x 1.97". Additionally, a smart control panel with adjustable height presets and two USB charging connections is provided.
Last but not the least, this desk includes an anti-collision mechanism, just like other high-end FlexiSpot products, to help protect both the item and the things on top of it during the desktop's descent.
This chair has an adjustable rising height of up to 3.1". To provide exceptional comfort, the back incorporates an S-shaped curvature and lumbar support. If your head or neck are feeling any tension, you can move and adjust the headrest. Since this chair is composed of breathable mesh, sweat and moisture won't accumulate even if you use it frequently for extended periods of time. Your hip pain may be lessened by the support in the seat cushion. Additionally, the caster wheels of this chair may be turned 360 degrees.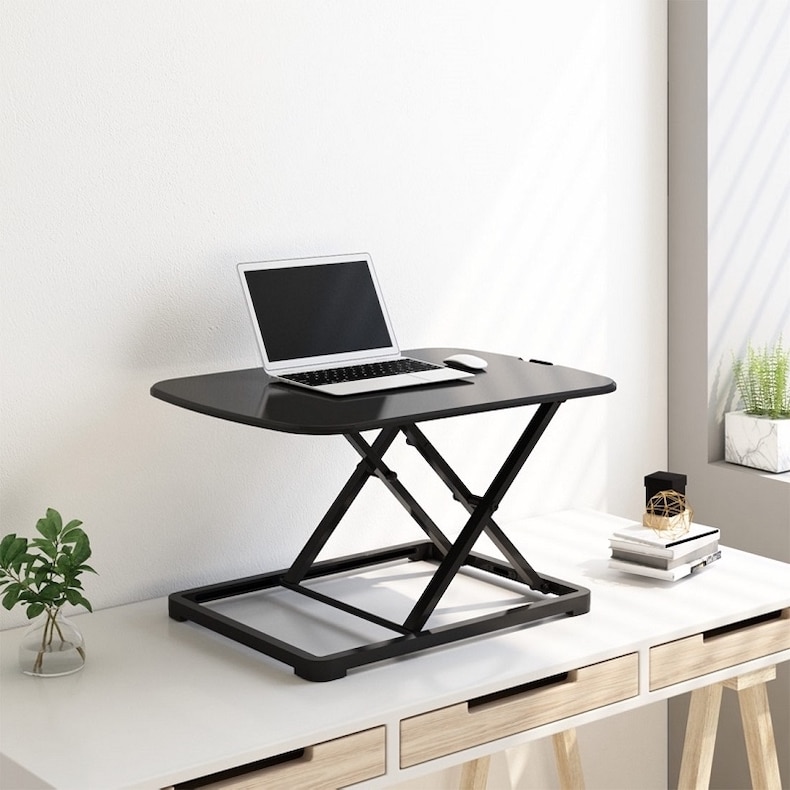 Simple, portable, and stashable is how FlexiSpot describes this desk. It is absolutely perfect for small workstations. It saves space vertically and gives six height settings for its users. It has a spacious work surface that can accommodate a laptop, mouse and more up to 26.4 pounds. It has a skid-resistant base so as to avoid the desk essentials from sliding.It retails for only $109.99
We hope that you at least give it a try and see for yourself if it works for you or not. We're willing to bet it will.