We have seen the rise of ergonomic office furniture in the past few years. Many people are opting to invest in ergonomic desks and office chairs instead of using regular, standard items in their work-from-home life. It's no surprise that so many prefer ergonomic office furniture over the last couple of years because of the many positive benefits it brings. There are even startups that only use ergonomic desks and office chairs while the bigger, older companies in the market are slowly shifting to providing ergonomic setups for their customers.
There are businesses with employees who are not fans of standing desk converters, still they adjust with the times. In the last 100 years, we could confidently say that science backs up the claim that ergonomic office chairs and desks lead to more health benefits than the standard desk and chair. In a way, standard desks and office chairs tolerate prolonged sitting without regularly standing. Over time, this might lead to health issues caused by a non-active, sedentary lifestyle. They can also indirectly aggravate mental health.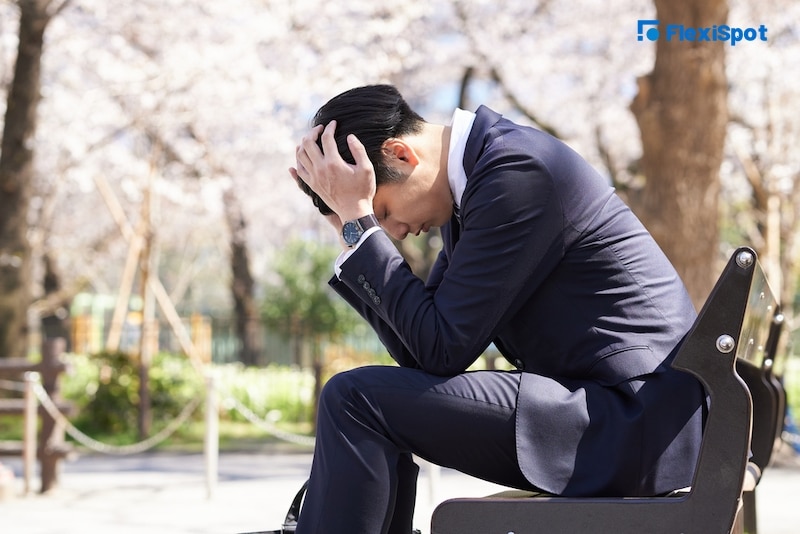 So many people have been suffering from anxiety and depression that their mood spirals down almost five days a week. This causes attendees to not do their jobs properly and is the reason why their interest tends to fizzle out. They become bored and easily distracted by social media platforms. We wait in vain for signs of freedom from the sadness that can develop from deteriorating mental health.
Comfortable working environments used to be just a dream for you; now you're living it. Because your environment is warm and comfortable, you will be able to work efficiently with a more focused and alert mind. You would be driven by a stronger ambition to do great at your job. This might sound like wishful thinking to you at the moment, but it is actually achievable when you use ergonomic office desks and office chairs.
Still, there is misinformation spreading that companies can eliminate the health risks of a sedentary lifestyle by not using an ergonomic office desk or chair. These groups claim that they have truly "designed a flawless" way to guarantee good health from their products. The thing is some companies do that, but do you know the benefits of using ergonomic office desks and chairs?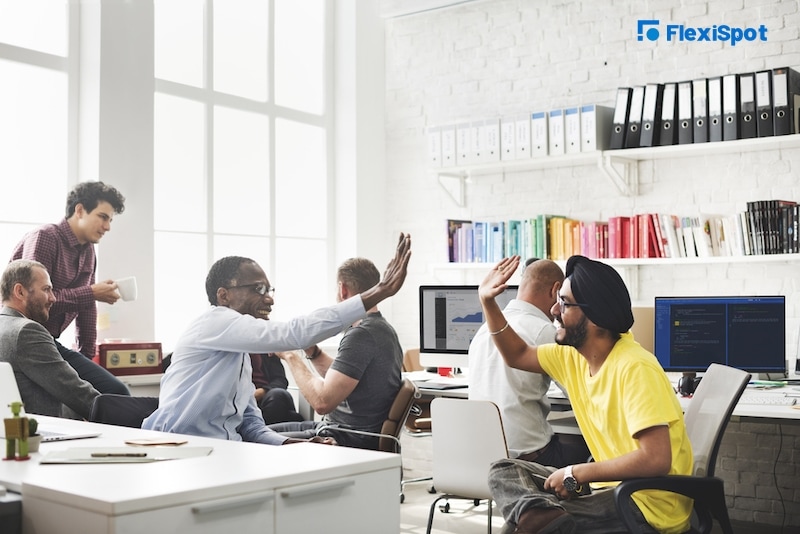 Do you even know how workplaces can benefit from ergonomics? You should learn more about the science before you take it out of your considerations. As per an article from BostonTec.com, "There is little doubt that there are many benefits of ergonomics and they are the basis of creating an efficient work environment. You can utilize ergonomics to decrease injury and boost physical efficiency. Research shows that successful implementation requires continuous commitment and genuine participation from all employees. You can do this properly by educating yourself on when and how to implement it."
Some of the biggest benefits of using ergonomic items include:
1. Improves your health
2. Improves your mental insight
3. Gives you higher productivity levels
4. Higher quality focus on your work
5. Eliminates potential hazards you could get from sitting for too long
6. Increases your engagement at work or home
7. Gives you a happier and more cheerful outlook
Each company will have a way to lure you in, believing that they have your best interests in mind. Do not believe in rhetoric but rather believe what thousands of users have to say. FlexiSpot has proven this, time and again, how they prioritize upgrading the lives of their customers. And over the years, the trusted brand has been providing high-quality ergonomic items to its many customers and businesses.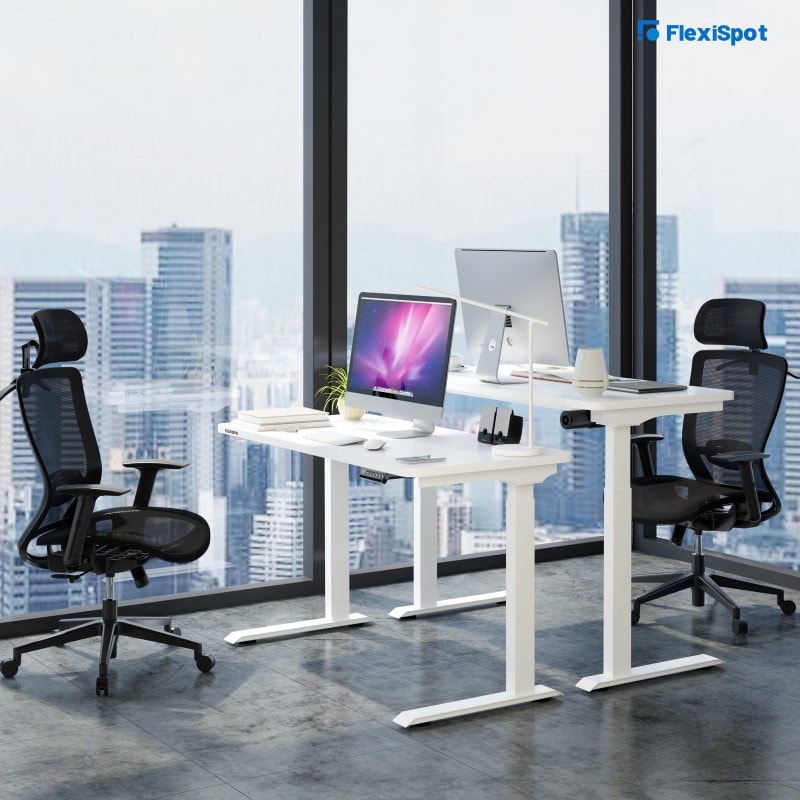 FlexiSpot's focus is on quality design and guaranteed function to maximize health benefits for its customers. Not only that, they have superb customer service reps who are willing to guide you through the catalog and lay out all the benefits of the product you are considering purchasing. FlexiSpot's biggest goal is to bring ergonomic office desks and office chairs to every business in the world. The company's vision is to provide all the people who contact them the springboard for a better tomorrow, starting today.
You may be asking why is FlexiSpot so ambitious to bring these items to people like you. Why would they want to help the working people? Simply put, FlexiSpot has done countless research and development to find what truly makes a top-quality ergonomic item.
FlexiSpot's main focus is providing all of its customers with a healthier alternative to the average work environment. The typical work environment can sometimes be stressful, sometimes cluttered, and may not be as comfortable as you would like to be. While ergonomics provides a better life for you both mentally and physically, it also provides comfort for you throughout your workday.
A lot of thought and dedication goes into every ergonomic item that FlexiSpot provides to its customers. They not only want to be the best in ergonomic office items but they want to provide the best to all their customers. FlexiSpot wants to create a better tomorrow for its current and future customers.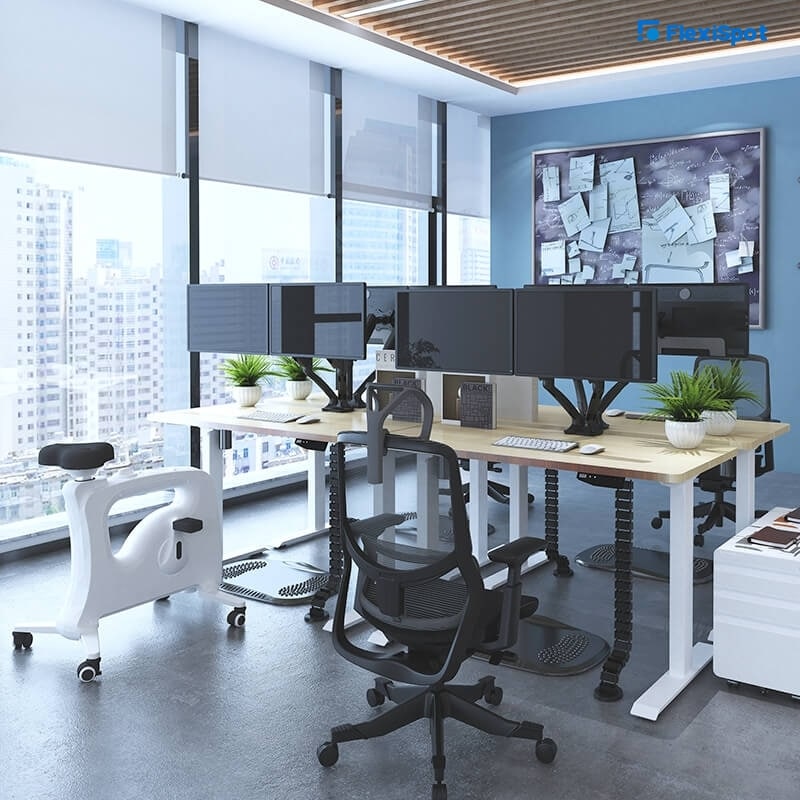 Ergonomic office items are on the rise. Many businesses are making the switch to provide their employees with a better lifestyle while they are at work. With the popularity of ergonomics on the rise, FlexiSpot is putting itself out there to prove they are the best choice.
FlexiSpot doesn't want to change the world but change your work world. Having a good balance of happiness and comfort is important while you work. We are at work so much it takes a lot out of us. If you think about it, we are working more than we spend time with our friends and family. With all this time spent in an office or working from the home office, wouldn't you feel you should be at your healthiest?
It can be hard working towards a goal of a healthier life. Sometimes you don't know the best route, sometimes you may even struggle. Much like working out you sometimes need someone to be a spotter and be there to help you when things get too hard to handle alone. That is one of the great things about FlexiSpot.
They will be there as a guide when you are unsure of what would be the best ergonomic office or desk chair is right for you. Their amazing customer service team gets to know a bit of your idea for the perfect workspace and suggests which ergonomic item would be in your best interest.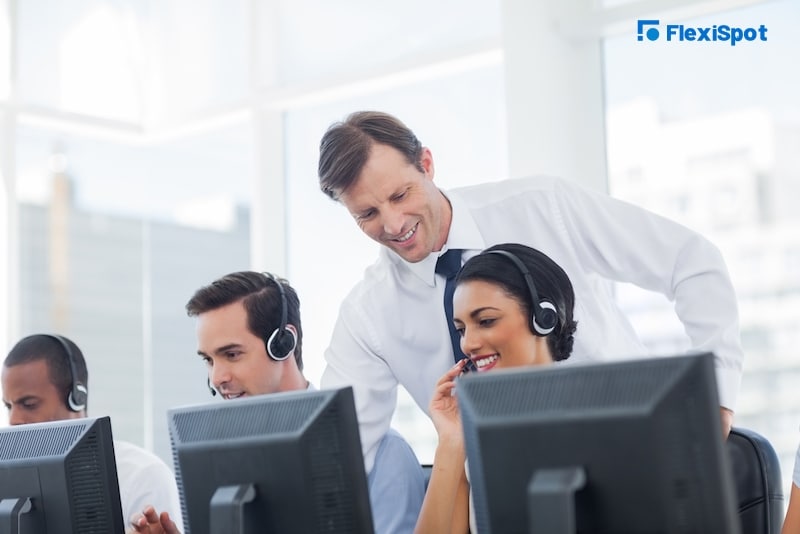 Many times when I have called a customer service number I have always felt rushed, unimportant, and sometimes even an inconvenience. That's one thing I and many people love about FlexiSpot. They are excited to hear from you and also just as excited to help take part in creating a healthier workspace for you.
We live in a pretty fast-paced world. Things are constantly moving by us quickly and time seems to slip away from us. We may set reminders for ourselves to stay on our diets, work out or even do some research on healthier ways to live. The ironic thing is we usually do this all while we are sitting down. While sitting and looking up better lifestyle choices, we could be making our way to being healthier while doing this in an ergonomic chair and researching at an ergonomic desk.
When you think about it, just taking that step to change your environment will make you more focused at work and more ready to tackle a healthier change. It's one of the reasons why FlexiSpot is so determined to be a springboard for change in office furniture. They want to provide that first and simple step while making your life much easier. Ergonomic office furniture shouldn't have you feel the need to overthink or stress what is the right choice. You should feel calm and collected, as well as assured that ergonomic desks and chairs will be an easy decision.
FlexiSpot takes the burden away of countless hours of research, budgeting, and anxiously trying to pick which is the "best choice". They help you to discover the best choices for you and make sure you are happy with the guided decision.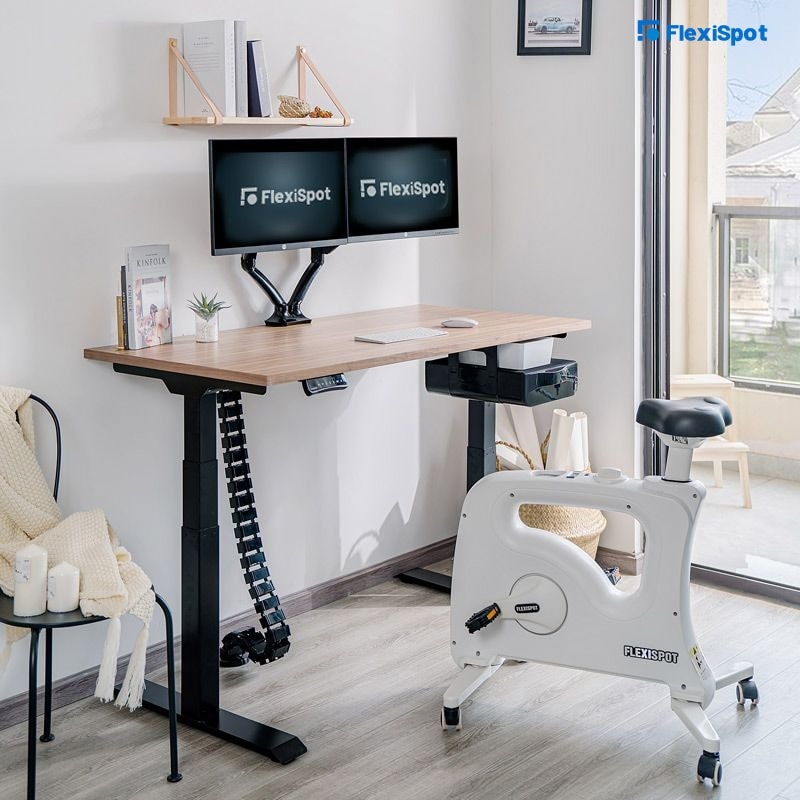 They are so confident in providing their amazing ergonomic office chairs and desks that they even provide free shipping to their customers. FlexiSpot makes sure that their products are not just efficient, but they get to you efficiently. The goal is to have you experience the healthy benefits of using ergonomic office furniture right away. You have already delayed being healthier in the workplace, so why not enjoy the benefits of it sooner.
The pursuit of happiness often starts with feeling better today. FlexiSpot encourages all of their current and future customers to partner with them for this reason. They want to and will be the type of company that has your back. With their lumbar support in their ergonomic chairs and great benefits from their ergonomic standing desks, you will feel that as soon as you start to use them.
All of these great things are why FlexiSpot wants to continue to share better experiences with people and use ergonomic office items. You can feel better today, have a brighter tomorrow and feel more comfortable in your workspace. Considering all that, their amazing prices, and customer support it almost feels too good to be true.
FlexiSpot is one of the very few businesses that will exceed your expectations and continue doing it well after you have purchased their products. For more information on ergonomic office items and products that are right for you, check out FlexiSpot's website here.