The simple act of walking brings multiple health benefits to the body. From the mind to the soles of the feet, the body's overall health can be improved by simply adding a few steps to your routine. But now that we are forced to stay inside because of the virus, the FlexiSpot under desk treadmill will allow you to take the walking action indoors.
The FlexiSpot under desk treadmill is a boon to those who want to effortlessly blend physical activity with their daily lives either at work or at home. It differs from the traditional treadmill in that it has a lightweight and compact design. You can put it under your standing desk so you can still work while you move your legs.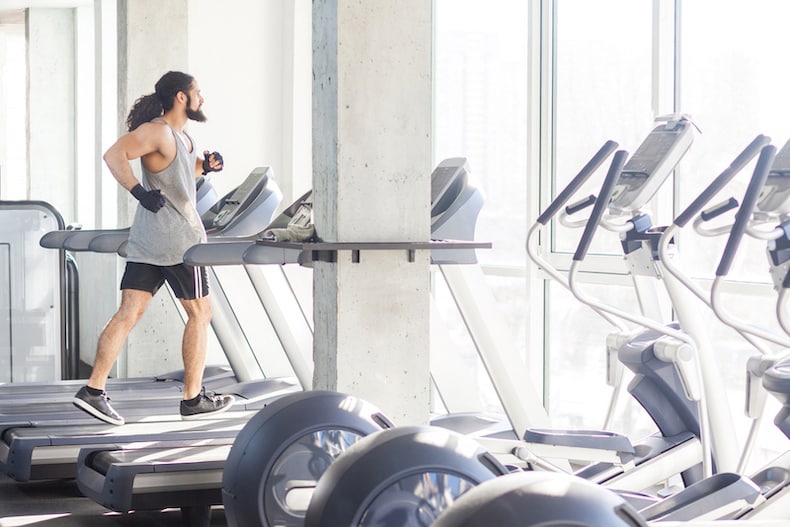 Overview: Traditional Treadmill vs. Under Desk Treadmill
The traditional treadmill is usually bulky and is not designed for working conditions. You remember the kind in the gym with the dashboard with buttons for intensity, time, and calorie monitor screen.  On top of that, it is a bulky machine that cannot be folded or moved around so easily. It takes up space, which would pose a problem if you want to put it in a home office with a limited floor area.
The under desk treadmill takes the functions of a treadmill and consumes less space than that of its old counterpart. It might not have all the controls than that of the traditional treadmill but it also packs a lot of advantages for those who are looking for a space-efficient cardio machine.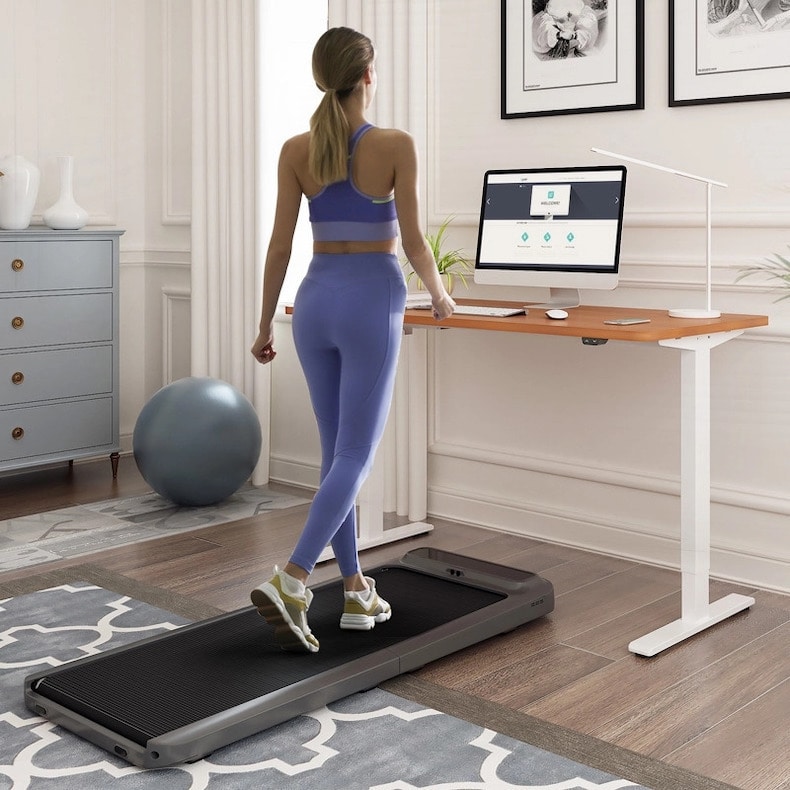 Four Reasons Why An Under Desk Treadmill Will Take You Far
Work and Workout Combo
- Studies show that working out brings a lot of benefits to the body such as stronger immunity from the virus. But sometimes we tend to neglect that fitness aspect because there is just so much work to do – more so that we are still getting the hang of working from home. The under desk treadmill will help you achieve your fitness goals even while you work. Simply put the machine under your desk, and let your lower extremities do the "leg work" (pun intended).
It Saves You Time
- Because the under desk treadmill is versatile and compact, you can use it while it in different scenarios and maximize your time. You can walk while you listen to a video conference or a Zoom meeting. You can also meld in the fitness aspect with relaxation.  Watch a drama or Netflix movie while strolling on your portable treadmill by placing your phone or Ipad in front of you. It runs smoothly and so that you can also take your pets as you walk. Highly durable, the walk pad can also withstand the pressure of sprinting if you want to go fast and burn more calories.
No Need to Assemble
- Worried about setting up the under desk treadmill? You don't have to worry because the under desk treadmill is ready to use when it is delivered to you. This is to ensure that all parts are in the right position and are screwed tightly, therefore preventing injuries related to a faulty arrangement.  
Compact and Foldable
- If you are conscious about space, we have you covered! The FlexiSpot under desk treadmill will not consume space because it can be folded for simple storage. When you are done, you can move it on the side or even under your bed or sofa.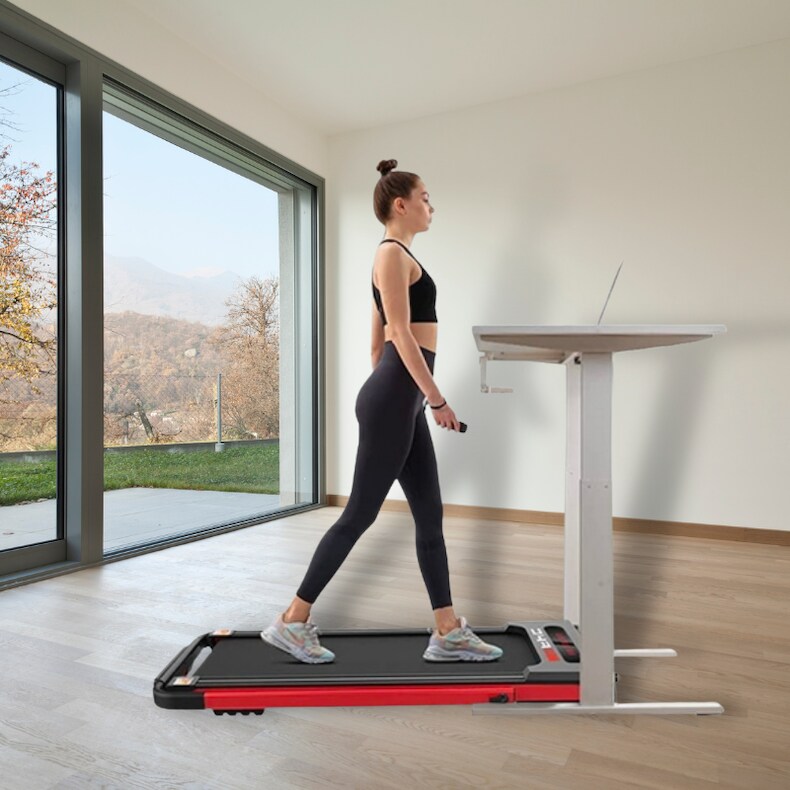 FlexiSpot Offers Modern Conveniences
We offer new ways to enjoy your home workstation. FlexiSpot presents this innovative under desk treadmill to the world of ergonomic office products. We have changed the way a treadmill is used by putting multiple functions to make it more valuable to the modern workstation.
The FlexiSpot under desk treadmill will be a great addition to your home office because incorporating exercises in your everyday work format will yield mental and physical rewards. Better health awaits as you step forward to have your FlexiSpot under desk treadmill.