The countdown is almost over. Are you ready for the biggest sales event of the year yet?
We've been preparing all of November for the crazy Black Friday sale happening on the 26th so we hope you are as excited and ready as we are! As early as now, go through the site and bookmark the products you would like to buy. Make sure your wallets are ready upon checkout and all you have to do is wait for your order to arrive.
We have a ton of offers that you won't be able to score at any other time of the year so grab the chance while you can now. All the deals available are detailed out, step by step, when you visit this link: https://www.flexispot.com/black-friday-cyber-monday
And since you're already here, why not start shopping for Black Friday? Our "Turn $1 into $50" is back to multiply your dollar 50 times its value. Just pay a $1 deposit from November 23 to November 25, enter your email details, and wait for the equivalent $50 voucher code you would be receiving in your Inbox. This discount coupon is only valid for use on November 26 to 29 and may only be applied if your total purchase is over $400. More good news is that the $1 deposit is also subjected to a 30-day free return policy, similar to FlexiSpot products.
What's great is that the $50-coupon can be applied for all FlexiSpot items sitewide including those that are on sale for Black Friday. Just note that it can't be used on top of other coupon codes.
Your precious time is ticking because again, the $1 coupon is for sale now only until the 25th! Don't waste another minute contemplating a purchase because you may never get this chance again.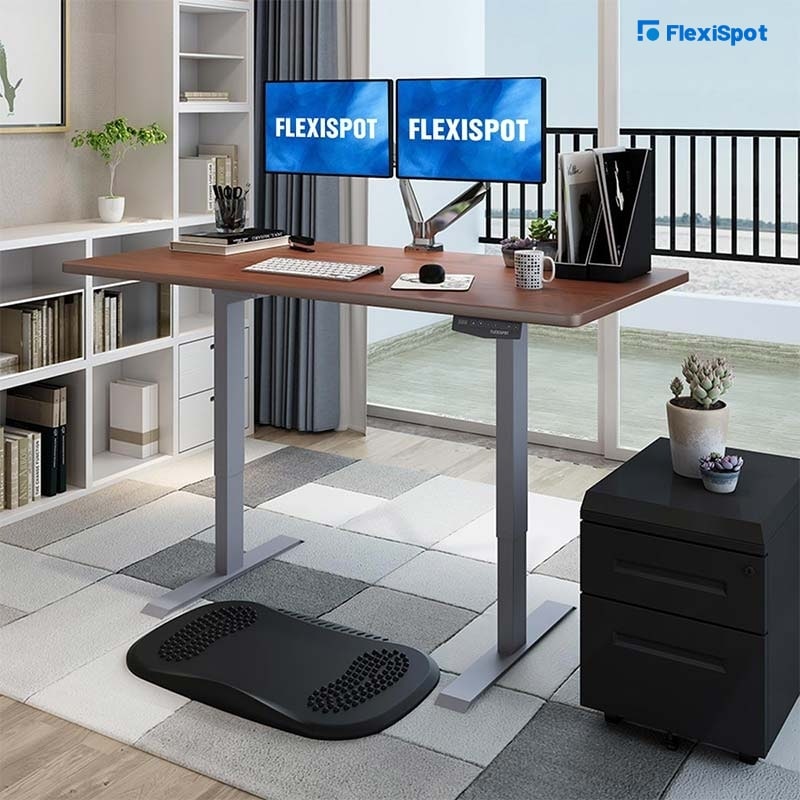 People often take furniture for granted because it's not a basic necessity such as food and water. The furniture we have at home could already be used for years as long as it's not worn out to pieces. Never mind that our back hurts or that our eyes get strained. What matters is we don't shell out a big upfront investment for furniture and could spend it elsewhere instead.
This mindset most likely comes from a place of unfamiliarity. We say this content remark because we haven't experienced luxury ergonomic furniture yet. But once we do, we could never go back to regular pieces. Why? Because it will relieve us from physical pain, give maximum comfort, and also aid in improving our performance at work. These benefits will give us a bang for our buck that will make us feel more fulfilled about the investment. Not to mention, the style and aesthetics of the FlexiSpot products also look good and make any space instantly elegant. Buying great quality furniture can also prove cheaper in the long run because we wouldn't have to buy furniture over and over again because these pieces are most likely durable and would last us years.
So what are you waiting for? Deposit that $1 on November 23 to 25 to grow it into a $50 discount voucher within minutes! You'll enjoy shopping for $50 less on November 26 to 29. We hope you make the right choice and see you again here very soon. Happy Thanksgiving!