Online learning is becoming more popular since the onset of the pandemic. Although it has already been practiced many years ago, today online education has become more popular, especially for students who have to stay at home as part of the health protocols. As education is deemed to be important, students must continue learning even in the midst of a pandemic.
So, they learn at home through online classes with their teachers preparing and using different learning modules each day. Education today has its own dynamic growth and trends via digital technology. Everyone can learn new skills and knowledge, young and old alike through the use of digital technology such as the use of computers, tablets, smartphones, and the like to acquire knowledge and new skills. 
Moreover, economies are being propelled by education. As one research paper affirms "in the modern world, the level of a country's socio-economic development is largely determined by the ability to generate new knowledge and implement it in high technology. Education is the new priority, which contributes to improving the competitiveness of national economies in the context of increasing globalization."  (http://www.iaeme.com/IJMET/issues.asp?JType=IJMET&VType=10&IType=2).
"At present, digitalization in the education sphere is a strategic development priority in many countries. Emerging economies play a key role to develop this sector of the economy because education stays always in the priority."
With education being given more emphasis and importance to propel economic boom and development, there are different online platforms that boost business and education for economic development. Aside from the PC or computers, laptops, there are also different devices such as tablets and smartphones that are utilized to promote learning of new skills and to make learners acquire knowledge. Everything is possible these days as far as acquiring skills is concerned whether you are young or old as long as you have the will and passion to learn.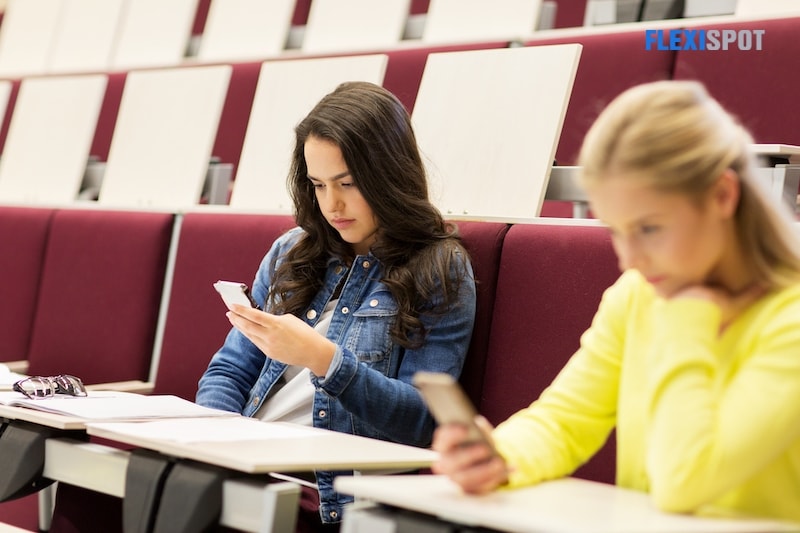 One of the latest trends in education with the use of digital technology is Mobile Applications such that the teaching-learning process happens when a particular educational application is downloaded on the smartphone. There are some advantages of having an Application when you want to learn a skill, for example, learning a language.
"The advantages of this format are many: useful technology, the economy of time, and, take the entity to the best libraries in the world. This happens with the help of CRM systems. The user does not need to have printout materials, it is enough to attach the screen of the mobile device and copy all needed information. Then the code is checked with the database of CRM-system, and with a positive result, the visitor goes to the whole education process."
"Modern mobile applications also allow you to keep a record of visitors in the CMS-system, and integrate into social networks. The organizer, using these applications, is no longer tied to his workplace; he can monitor the progress of the project from any device at hand." 
In addition, Mobile apps help to improve:
1. Social networking
2. Group or targeted messages
3. Organizations of meetings and conferences
4. Group work
5. Integrated gamification
The Mobile application gives a lot of opportunities such as:
1. Adaptive education - "more and more online schools are entering the market, competition is becoming tougher, and students of online courses choose those that provide unique, personalized content. Plus Adaptive systems allow you to adapt to the individual needs of students, but at the same time can be scaled."
2.  Micro education - "it became a popular solution for both business and corporate training"
3. Chatbots - Chatbots from fashionable chips in online learning are becoming a full-fledged trend. More and more companies use chatbots or voice bots for individual student follow-up. Artificial intelligence can predict a student's behavior, help him find the necessary content, deal with a difficult task, and cope with resistance to learning."
4. Video content  - "Training videos are one of the most popular formats. Assessing how much time people spend watching videos from YouTube, organizations are increasingly introducing video content into training. In this case, both mini-lectures from experts and humorous videos are used."
5. Peer-to-peer - "it includes joint work of students wherein the methodology includes project-based learning, as well as student interaction in various channels(forums, chatrooms, etc.)" (http://www.iaeme.com/IJMET/issues.asp?JType=IJMET&VType=10&IType=2)
With the emerging trends in the education industry, there is no longer an excuse for people of all ages not to acquire education or a particular skill to improve their lives. As long as you are computer literate, you have digital technology using computers and other devices, Internet access, you will be able to achieve your goal of acquiring knowledge and certain skills that you are dreaming of. One advantage of online learning is that it does not take long to finish and learn the skill. 
For example, if you want to learn short story writing, the modules are given and if you really take time to read and learn every content of the module, you can finish the course in a shorter period of time at a lesser cost because you don't have to attend school for the training. However, the effectiveness of this kind of learning has not been given much focus. Anyway, acquiring skills is also dependent on the learner and not usually on the teacher.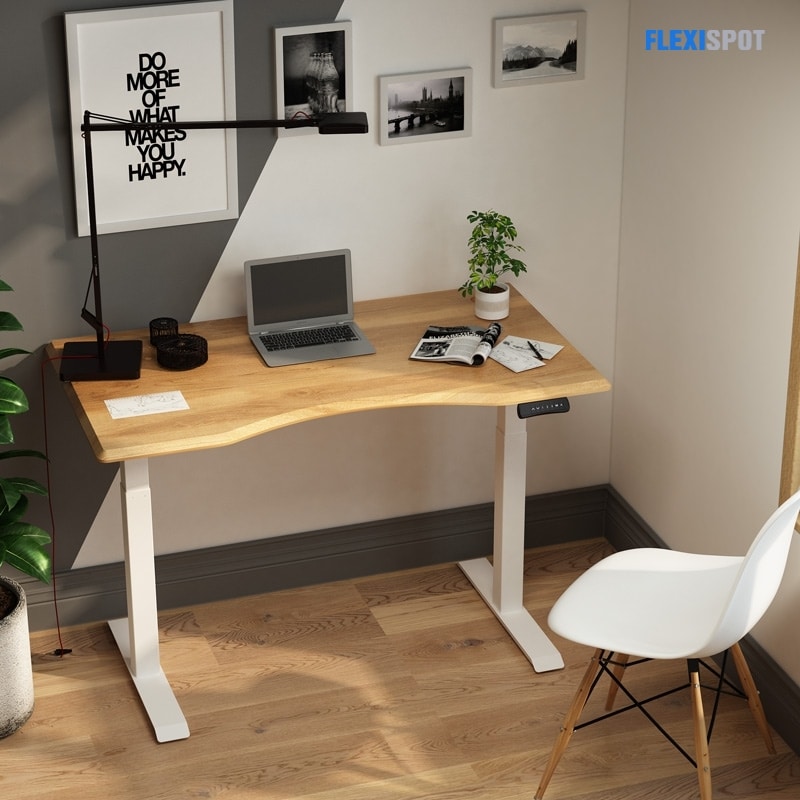 To make this happen, I highly recommend you to have an awesome desk for your homeschooling or online learning for you or your children.  FlexiSpot has this stunning desk that fits your needs for online learning. It is the Seiffen Laminated Standing Desk (Eco & Pro) which is a bestseller and an economical choice for you.
It has a spacious rectangular-shaped desktop wherein the frame is customizable and it has memory presets and a sit-stand reminder system so that you will not be in a sedentary position all the time. Learn more about this wonderful product from the website.