It's almost Fall, and a new school year is about to start! Even after everything happening to the world, many professions are still essential apart from our medical and health experts. Educators are one.
One of your most difficult tasks as a teacher is promoting learning that motivates your students to participate actively in the learning process. Students are passive participants of experience and understanding from the instructor in the conventional model of education. They sit in classrooms for hours, listening to and absorbing information provided by the educator. On the other hand, active learning involves students taking an active role in the process of acquiring knowledge. Active learning can take different forms and can be applied to any practice. Students will participate in simple activities such as partnered or group discussions, solving problems, etc.
Active learning is a classroom strategy that focuses on how students learn rather than what they learn. This method ensures that they are actively involved in their learning and promotes more intricate thought patterns. Opportunities provided by you, their teachers, such as inquiry-led tasks and open-ended queries, enhance students and assist them in developing understanding and knowledge. This helps them become more accountable about their learning and more determined to succeed.
Active learning has two primary goals. The first is to motivate students to think more thoroughly about the module being taught. Second, by providing immediate feedback to the educator about the class. It almost always takes longer than the traditional approach because student engagement is involved. By incorporating activities into the classroom, students are better prepared for future opportunities and skills needed in the workplace. Check out the following ideas for promoting active learning in your educational setting.
Active Learning at Home
Active learning is essential both at home and at school. Take breaks from learning to move around regularly. Organize a family walk; parents and guardians, as well, require mental rest periods. Plan a time each day to stop what you're doing and go for a 30-minute walk or ride your bike. To encourage active learning in children, use the autonomy of learning at home to provide unconventional seating such as exercise balls, stools and use them with standing desks. Here are a couple of recommendations, brought to you by FlexiSpot: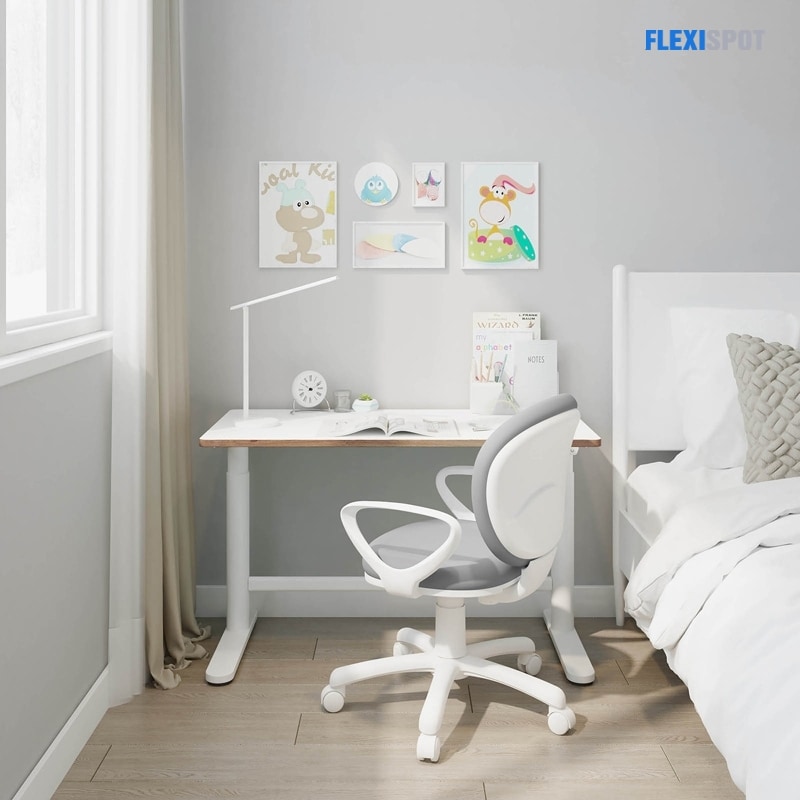 Height Adjustable Ergonomic Kids Study Desk

: grows with your child and features a height range from 21.7" to 35", and the waterproof desktop resists stains and water damage. The smooth rounded corners offer added protection as well. With a strong hook that fastens to the desk frame and easily holds heavy loads, it holds your child's backpack nearby while studying. Parents can be confident that the desk is fully child-proofed with anti-collision sensors and smooth rounded corners on both the tabletop and desk feet. To prevent shaking and accidents, the powerful motor further stabilizes the desk during adjustments. 
Using standing desks makes it much easier for kids to wiggle, shake, or get up and move around to stay awake and engaged and refocus their minds back to schoolwork.
Role-Playing
Students are expected to act out a character, such as a lawyer, for example. They think like them to find solutions using their abilities.
Word Cloud Guessing
Show students several related words on a topic before introducing it to them in class and push them to guess the subject. This will improve their ability to think.
Spelling
Write every alphabet letter on several sets of bean bags and distribute them across the classroom or home. Give each student a word to spell by locating the appropriate lettered bean bags.

Songs and Music
Include movements in songs you already sing at home and also in the class. Optionally, find songs that children are familiar with and revise the lyrics to fuse physical activity. Start with simple movement patterns and slight changes for younger children, and let older children amaze you with their creativity.
Fishbowl
A student presents their thoughts and ideas on a topic to others who take notes and then comment on their vision.
Math and Science
Incorporate simple movement exercises like squats, jumping jacks, and running in place into multiple math concepts such as equations, counting, and graphs. Monitor children's heart rates before and after a brief bout of exercise and forecast heart rate responses for other types of exercise. Make relay races with math and science challenges.
Pair and Share
In this method, learners are provided a challenge and then asked to think for a few minutes regarding their answers independently. They are requested to pair up with someone and evaluate their responses for a few minutes before sharing their thoughts with the entire class.

Games and Puzzles
Instead of passively accepting an answer and trying to recall how it came to be, students can make their assumptions, construct their prototypes, and keep tweaking the sails until they find the appropriate path to problem-solving. It's a playful way to give students autonomy in their learning, whether you teach science, math, English, or a different language.
Engaging Photographs and Videos
As a teacher, it is your responsibility to provide context for your visual aids and stimulate students to conduct deeper analyses. Pause and ask students to talk about what they just saw, either in a journal or by discussing the content revealed with their companion.
Gardening
Gardening could provide physical activities while also teaching agriculture and nutrition. Gardening requires children to carry items, bending and stretching, digging, raking, and weeding. Construct a child-led garden plan that includes soil and water safety, food safety, record keeping, and garden equipment storage.
Final Thought
Children must be offered variations and adjustments to activities and practices to build a friendly and respectful learning environment. By implementing some of these strategies for promoting active classroom learning, you will make each lesson more meaningful and enhance data retention among your students.