The organizational level in an office is directly linked to the overall performance of employees and companies in general. However, it is simple to be overwhelmed in organizing your workplace due to the number of people working or even the office equipment necessary for operations.
Just as you would probably hate living in a messy house, the same applies to the workstation, as clutter can significantly affect how well you do your job. It is important to consider storage options that can significantly impact you and your work. As mentioned earlier, it is not simply trying to organize your office space as several factors can influence your viable alternatives. Regardless, it is crucial first to understand what you may stand to gain by giving key consideration to office storage solutions.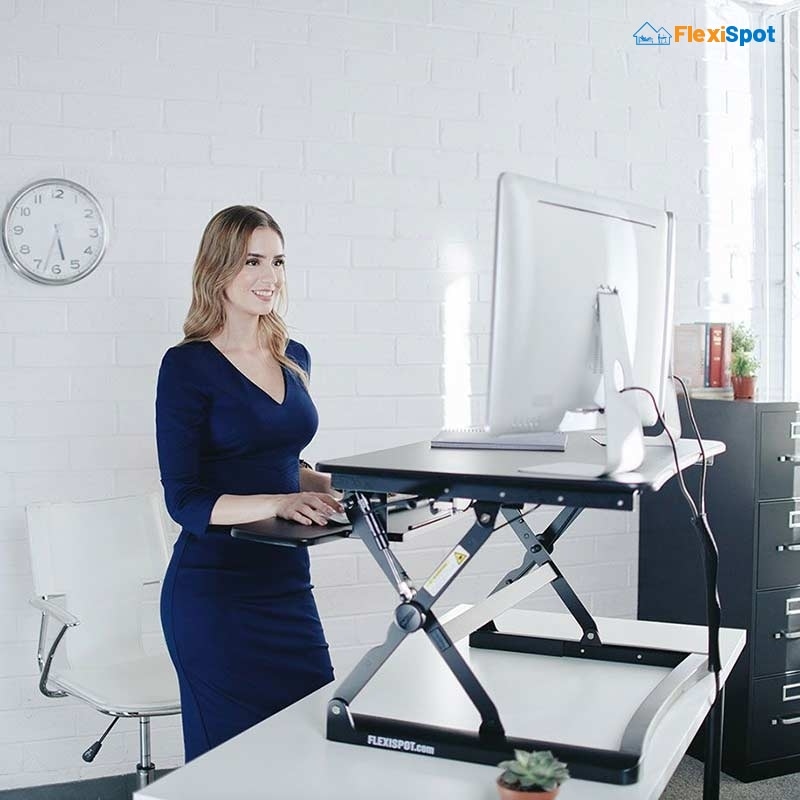 Benefits of organizing your office space
Increased efficiency
Have you ever been left frustrated after spending thirty minutes looking around your workstation for your laptop's charger? If so, then the lack of organization in your office is getting in the way of your efficiency. Clutter can substantially affect how smoothly you do things in your office, as constantly looking for things whenever you want to take on a task can slow you down. An organized space will ensure you can easily access any item you require without having to stall between tight schedules to wander around the office searching for them. Having critical office equipment like stationery or paperwork lying around the office might be why you never seem to submit tasks on time; take some time to organize the office space and see how efficiently you will get things done.
Security and Safety
Clutter around the office can be a significant safety hazard for you as you can injure yourself with even the most minor things. Unorganized chords and cables, for example, may cause an employee at your company to trip and injure themselves, leaving them facing a lawsuit for hazardous working environments. In addition, documents lying around can catch fire by accident and cause significant damage to property and injury. Data security is crucial in business. If your company handles sensitive client data, it is crucial to ensure documents are properly organized, as a mess could put confidential information at risk. Anyone can easily steal files containing critical information that could ruin a business.
Better use of office space and Productivity
You may be surprised at the amount of floor space that is left unutilized in offices due to clutter that results in a perception of less room. If you have ever found more space in your locker for more things after clearing the mess, then you understand how clutter can see you squeezing into a small space despite having a large office. You may have a pile of old documents or books using up space that could be put to better use, potentially saving you the cost of expansion. Designating sections for specific items can enable you to fit more equipment that boosts Productivity. Consequently, you may see better results from your employees as office organization can reduce distractions by unnecessary items.
You can get many advantages from organizing your space with office storage solutions. What then are some ways you can incorporate organization for maximum benefit?
Organize your space with these office storage solutions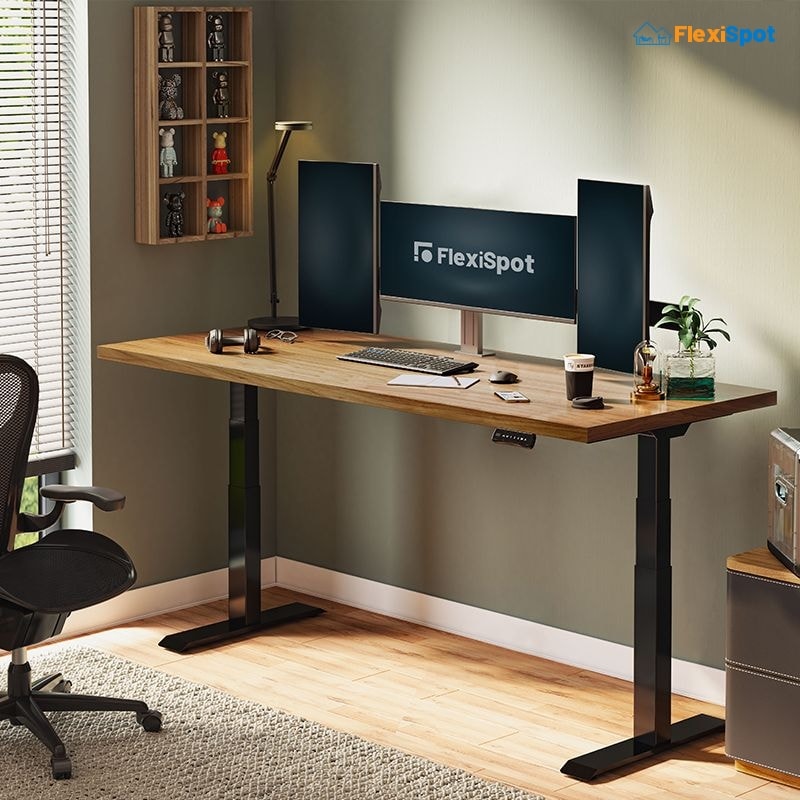 Use an office desk that gives you ample storage
Choosing a suitable office desk for your space can be lengthy because of all the available options. However, if you hope to improve organization around your office and reduce clutter, you should consider one that gives you storage room. Whether you work at the workplace or at home, using desk storage can considerably organize your workstation. Flexispot's Proplus E7 standing desk gives ample room to store your documents and other office things with its spacious drawers. In addition, its ergonomics-oriented design lets you adjust the height for working while standing for better health. It is a great option that will give you more control over the organization in your office while also improving the aesthetics with an elegant design.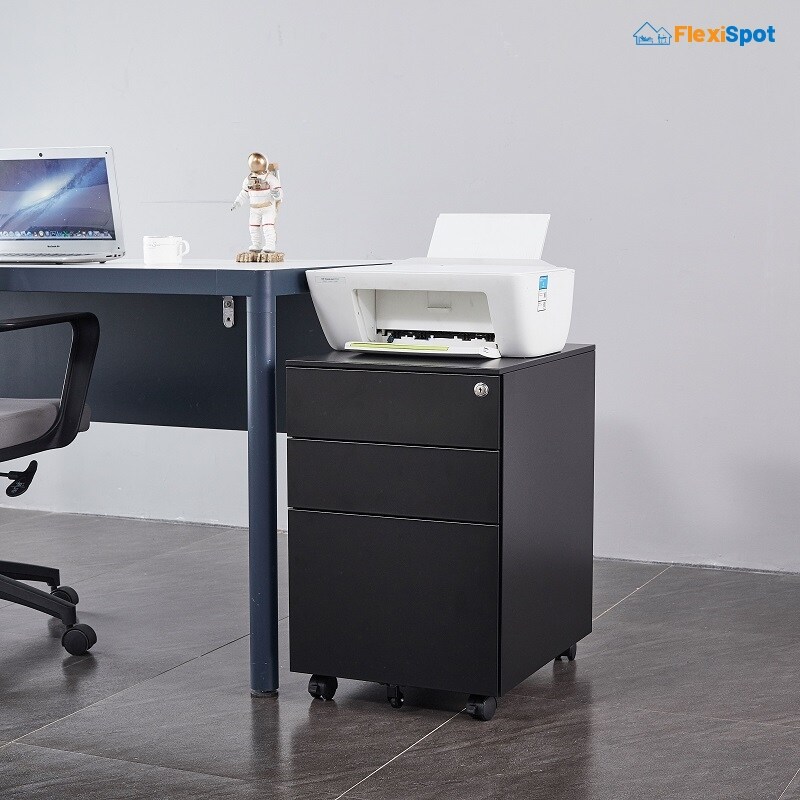 Invest in a filing cabinet
If your organization handles large volumes of paperwork, you should consider using a filing cabinet because it lets you remove them from sight for better organization. Filing cabinets also allow you to store more office items than desk drawers, making them a good option. For better organization, the cabinet can be designated for specific items, improving the ease with which you access them. Moreover, they can move around, meaning you can relocate your storage space to fit your desired layout. Mobility can significantly improve the organization as your storage is never committed to just one spot while enhancing access to its contents. You can also choose cabinets with additional shelves that give you more room to store things.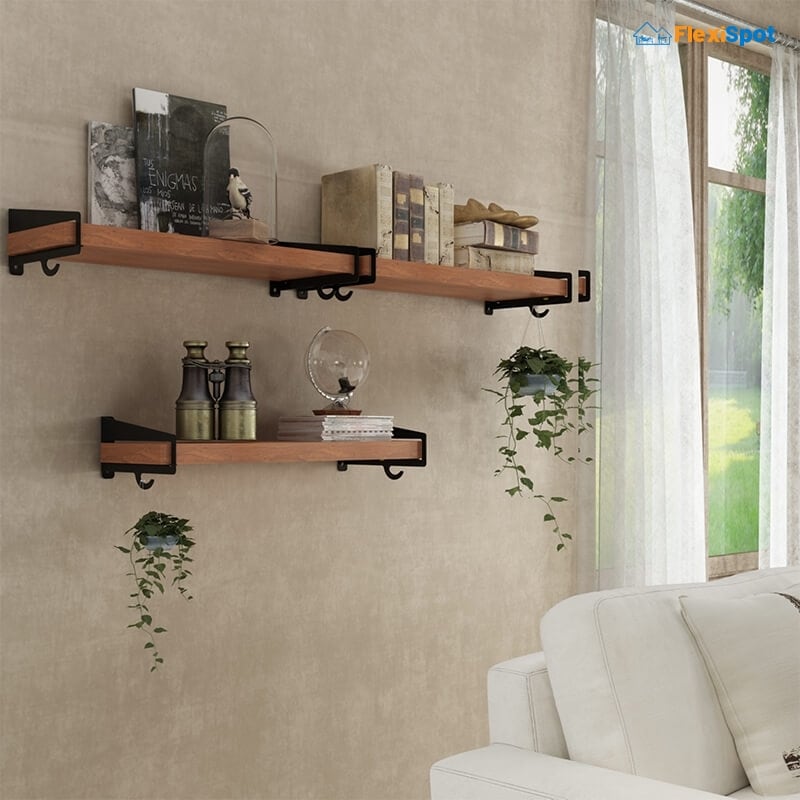 Install floating shelves
A modern office concept, floating shelves let you add more storage space without bringing in large solutions that take up much more room. You install them on vacant wall spaces to introduce additional options you can use to store even more items. If you work from a small office, floating shelves are a great option as they let you maximize the room's capacity. In addition, they are designed with a minimalistic look that adds a touch of elegance to the office's aesthetic. They are relatively easy to build, meaning you can put them together with minimal effort. You should, however, pay attention to weight considerations to ensure they are not overwhelmed.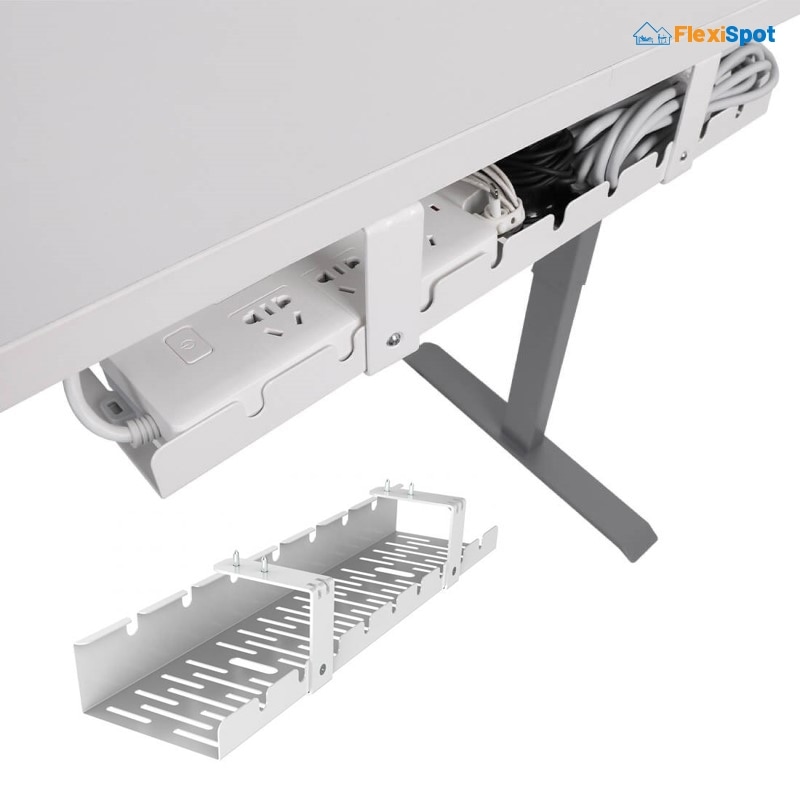 Keep your cords out of sight
If you work with several devices at your workstation, cords and wires can be one of the most significant sources of clutter. As mentioned earlier, they can be safety hazards as you can easily trip on one and seriously injure yourself. In addition, devices can be disconnected when you stumble on cords resulting in frustrations as unsaved work becomes lost. You can address this by using a cord organizer that lets you manage them better or choose a desk like Flexispot's Proplus E7 that comes with one for better organization. Ensuring wires are not jumbled all over the room will significantly improve organization in your office.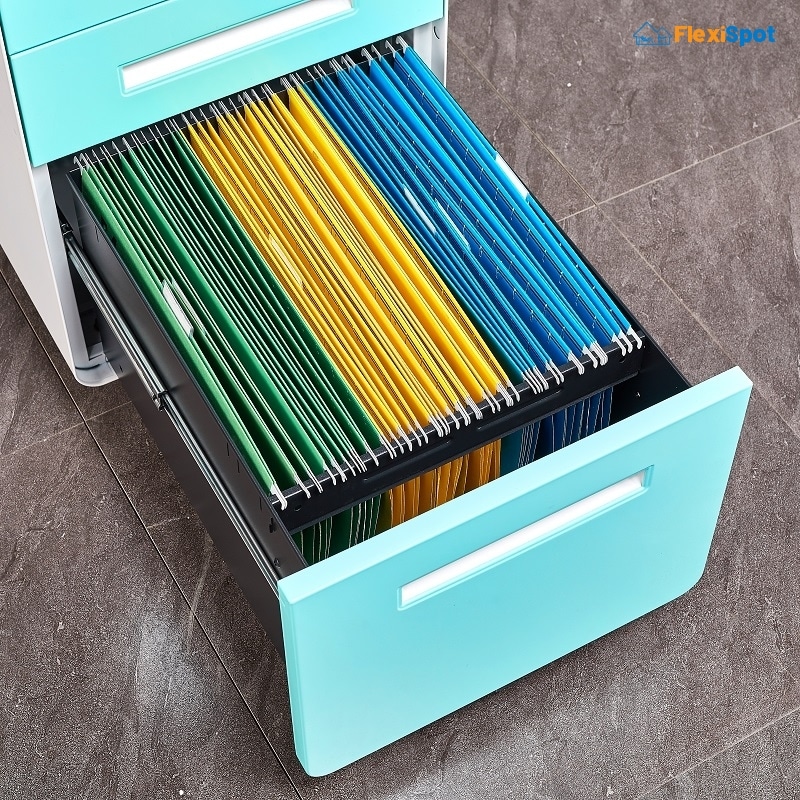 Make use of labels
Ensure that all your storage solutions are correctly labeled even better to organize your office workspace. It is imperative if the list of items you need to store is extensive and has various storage solutions. You can easily get overwhelmed trying to keep track of each one; consequently, utilizing appropriate labels will help you remain aware. Moreover, you will be able to retrieve documents and items more efficiently, resulting in smoother office operations. You may have several storage solutions, but without a labeling system, some of the items may get lost while it will take a lot longer to get access, thus causing reduced Productivity. They may seem trivial, but labels could be the secret between office storage systems that work and those that don't.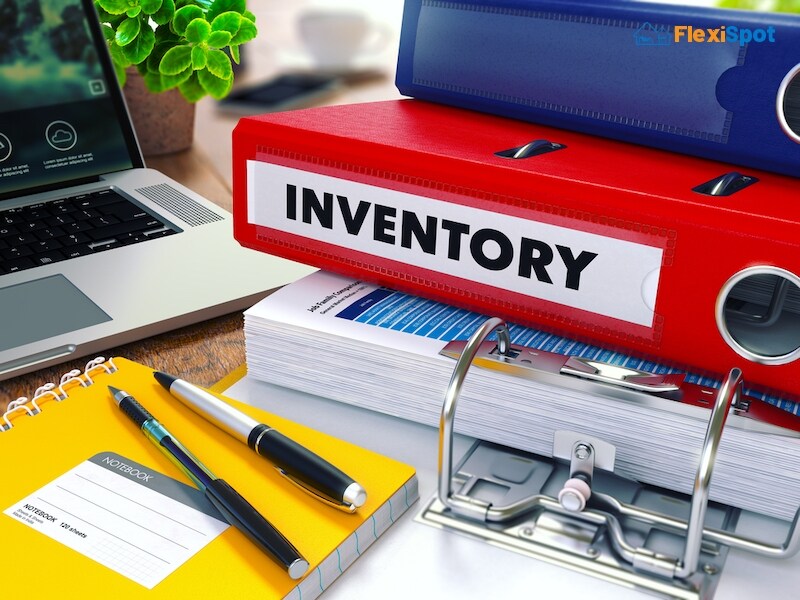 Regularly take inventory
It is easy to successfully organize your office space and end up with a mess by midweek, mainly if you work in an organization that processes extensive paperwork or uses several office accessories. Paperwork, in particular, can contribute to this as stacks can build up on your desk in a short period. You should frequently assess and sort office storage solutions to get rid of the ones you no longer require, as you may find that the majority of clutter around your office is made up of files and documents that became obsolete a while back. It will help you maintain any organization achieved in your office by staying ahead of the clutter.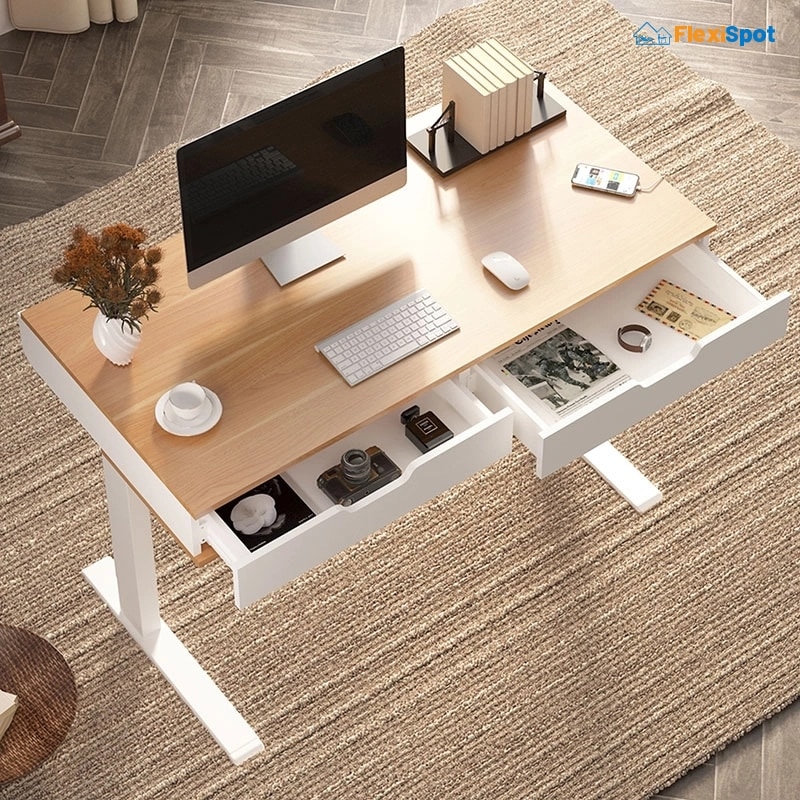 Organize your desk drawers
After taking inventory of your office's storage solutions like desk drawers, you should ensure that they are correctly arranged with precise locations for different items. As desk drawers usually store everyday items like documents currently being used or daily office items like pens and paper clips, you should ensure that they are organized for easy access. Organizing your desk's drawers will ensure you can store more items with better efficiency while reducing clutter on top of the desk. You can do this by using dividers which create designated areas for each type of item for easier access.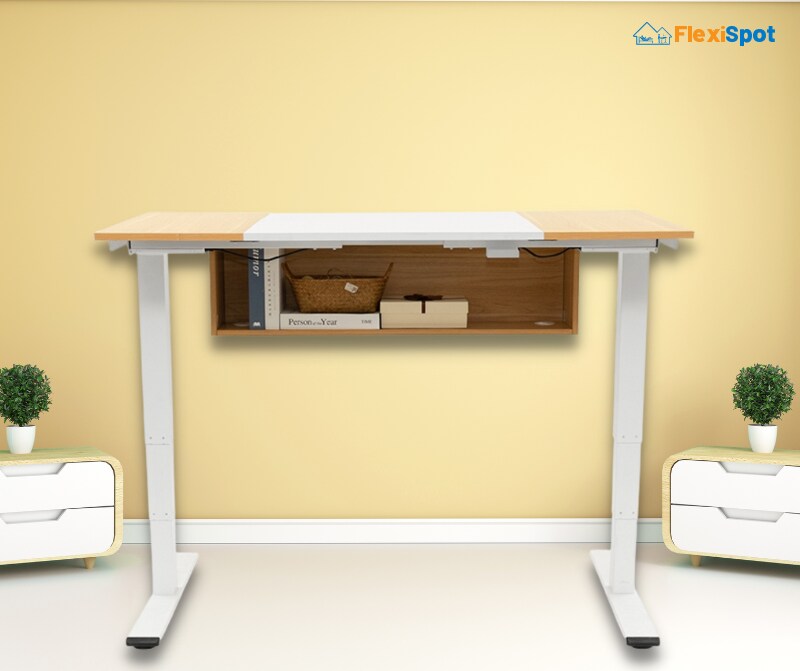 Make use of custom shelves
Unless you despise reading, it is easy to find an assortment of them all over your workstation as you start new ones and throw others aside midway. After some time, they may create clutter on your desk and, despite your best efforts to arrange them, take up considerable space. As such, you should consider shelves that can be used to store books without compromising on the desktop. Shelves also let you arrange them using a system for easier access, freeing up the top of your desks for other items. Compared to traditional shelves, custom ones are highly customizable and can be tailored to suit your needs. What's more, they are aesthetically stimulating and great for small office spaces requiring strategic storage solutions to achieve organization. You can improve on yours by introducing dividers which make it easy to retrieve the ones you need.