You might be counting down to Thanksgiving Day of 2021. You might also plan to list down the names of the people to whom you want to give some presents on that holiday. In that case, then, you may do so with the help of FlexiSpot (the provider of the best ergonomic solutions and the maker of the best standing desks, sit-stand desks, and stand-up desks). Indeed, even the global pandemic won't stop Thanksgiving, whether you're going to have a virtual party on that day or not. 

The Possibility of Normalcy on Thanksgiving Day 2021:
Despite the continuous spread of the Coronavirus variants this year, the health officials of Golden State stated in an article last February 2021 that they expected normalcy this year. One of the health officials indicated that it's possible that celebrating Thanksgiving is possible, but people must be cautiously optimistic and have flexible plans for the holidays. This expectation started from the fact that there are continuous vaccinations across the states. 
So, with the health officials' statements, there is a big possibility that everyone could enjoy the Thanksgiving holiday with the whole family. However, there should be cautions and backup plans should there be more travel restrictions sooner or later. Despite that possibility, the fun and a memorable celebration with the family won't stop. What's more exciting is, you can plan ahead of time. If you want to save more money for the Thanksgiving celebration and give your loved ones some surprises, then you may consider the Standing Sale Event at FlexiSpot. 
The Fall Sale of 2021:
If you have missed the exciting coupons and prizes at the recent Standiversary event of FlexiSpot, then it's your chance now to grab some discounts! The new event at FlexiSpot is the Fall Sale: The Standing Sale Event. It's a celebration of ergonomic products that you can buy at a low price. 
In the event, you can save as much as $140. So, if you're planning to give the best ergonomic products this Thanksgiving, then these products from FlexiSpot are must-haves. 

Reasons to Consider the Fall Sale Products for the Thanksgiving Day Gift-Giving:
Thanksgiving is when families get together. For centuries now, American families have spent time and give thanks for a bountiful harvest. As years went by, it became a major holiday where people would love to watch American Football or the Macy's Thanksgiving Parade during this time. 
So, watching these events would be more fun with the whole family while watching TV or sitting at the ergonomic products. If you feel more generous, consider giving the ergo products to your siblings and parents who would come over to your house and celebrate Thanksgiving. 
So, if you're contemplating now if you're going to purchase the Fall Sale Products at FlexiSpot for Thanksgiving Day Gift Giving, then here are the reasons to consider. 
a. The Fall Sale Products are Affordable. They would not let you Burn a Hole in Your Pocket: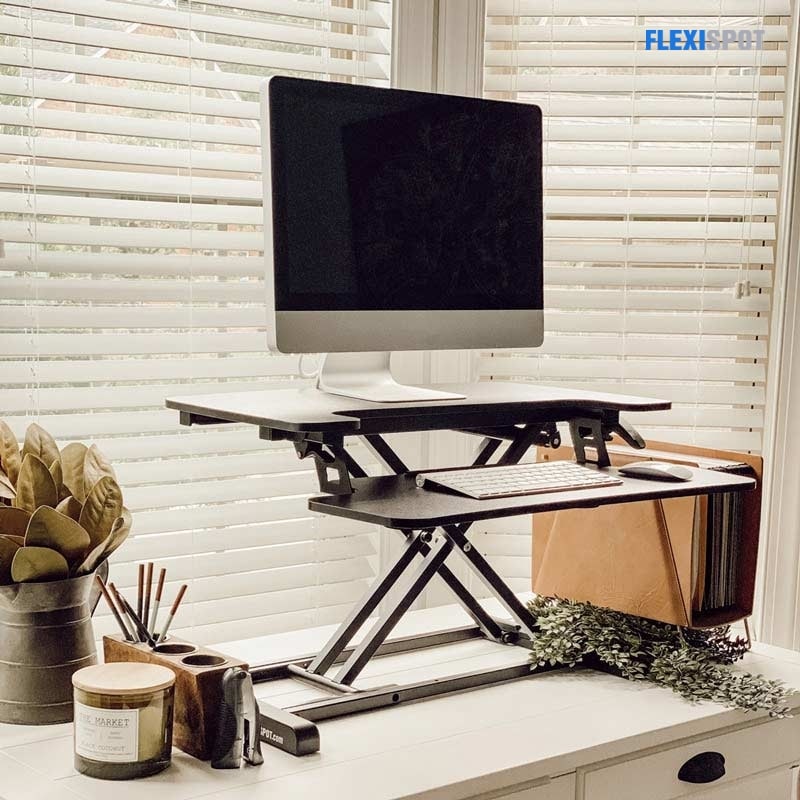 At FlexiSpot's Standing Sale Event, you will find a wide array of affordable products that you can purchase. Products like Alcove Riser Standing Desk Converters M7L and Vici Quick Assembling Standing Desk are some products that you can buy at $169.99 and $229.99. These ergonomic products can help your family have leisurely work pacing and an extended range of movements. They are some of the best ergonomic products that can protect them from the threat of MSDs or musculoskeletal disorders. 
Aside from the advantages of using these ergonomic products, you would not also break your bank when purchasing these items because they would not cost a lot. In fact, for each product, you can save $70 (Vici Quick Assembling Standing Desk) and $60 (Alcove Riser Standing Desk). Hence, that's a total of $130 in savings when you buy these products during the Standing Sale Event at FlexiSpot. 
What's impressive is that you can keep them before Thanksgiving Day, and you can ensure that the quality of these products is superb even if you keep them two months before the major holiday. 
b. The Fall Sale Products are the Best Ergonomic Products of FlexiSpot. Giving Them to Your Loved Ones will be Wise: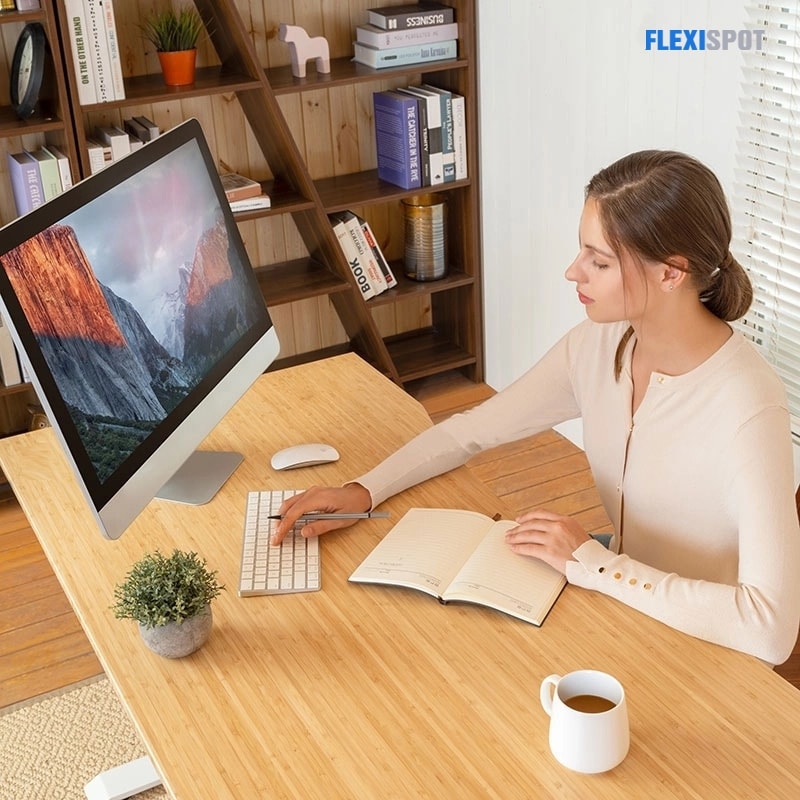 Aside from the economic benefits of ergonomic products, you may also consider that these ergonomic products have the best quality. Even if they are on sale, you can ensure that these products give the users superb ergonomic protection.
From the adjusters to the motors and other parts, you can ensure that they make the products work well. So, you don't have to worry that these products on sale are malfunctioning and are not working correctly. You may consider the superb quality of ergonomic products like the Kana Bamboo Standing Desk and Soutien Ergonomic Office Chair. These products are the best sellers in FlexiSpot as well. So, you can ensure the superb quality of these ergonomic pieces because many people trust these products. 
For these reasons, you can ensure that buying them for Thanksgiving Day is wise because you know that you can save more gifts for the people you love. 
c. Buying the Fall Sale Products for Thanksgiving Can Help You Budget Your Money for the Major Holiday:
The major holiday might be when you need to spend more because you either need to travel or prepare the house for the relatives and immediate family that would come over and celebrate. So, when you start saving the gifts for the major holiday, you help yourself plan more for the expenses two months from now. Aside from that, you can plan how you can save the budget for Holiday food. So, when you buy the stuff you need for the major holiday, you give yourself a longer allowance and protect yourself from the stress that you might encounter during the holidays. 
Final Thoughts:
Thanksgiving Day comes once a year, and it's the time when families would see each other and spend time together. However, there are still restrictions that you must expect even if there is a possibility of normalcy. Yet, despite these restrictions, giving gifts and sending love to your family should not stop at virtual or online parties during Thanksgiving. With the help of FlexiSpot, you may ensure that you will be able to celebrate the significant holiday and send the best gifts for your family on that day.